A big first this week, Joss and I baked together for the first time. Whenever we go to town we pop to a popular coffee shop I won't name and Joss gets an oatmeal apple and raisin cookie. We decided to have a bash at our own minus the apple (it was a just using what we had in the house kinda day!)
Lots of weighing and mixing followed, a bit too much cinnamon was tipped in but we love it so that worked out ok, and in fact the end result was as good as the cafe version if not better!
Here's Joss doing some mixing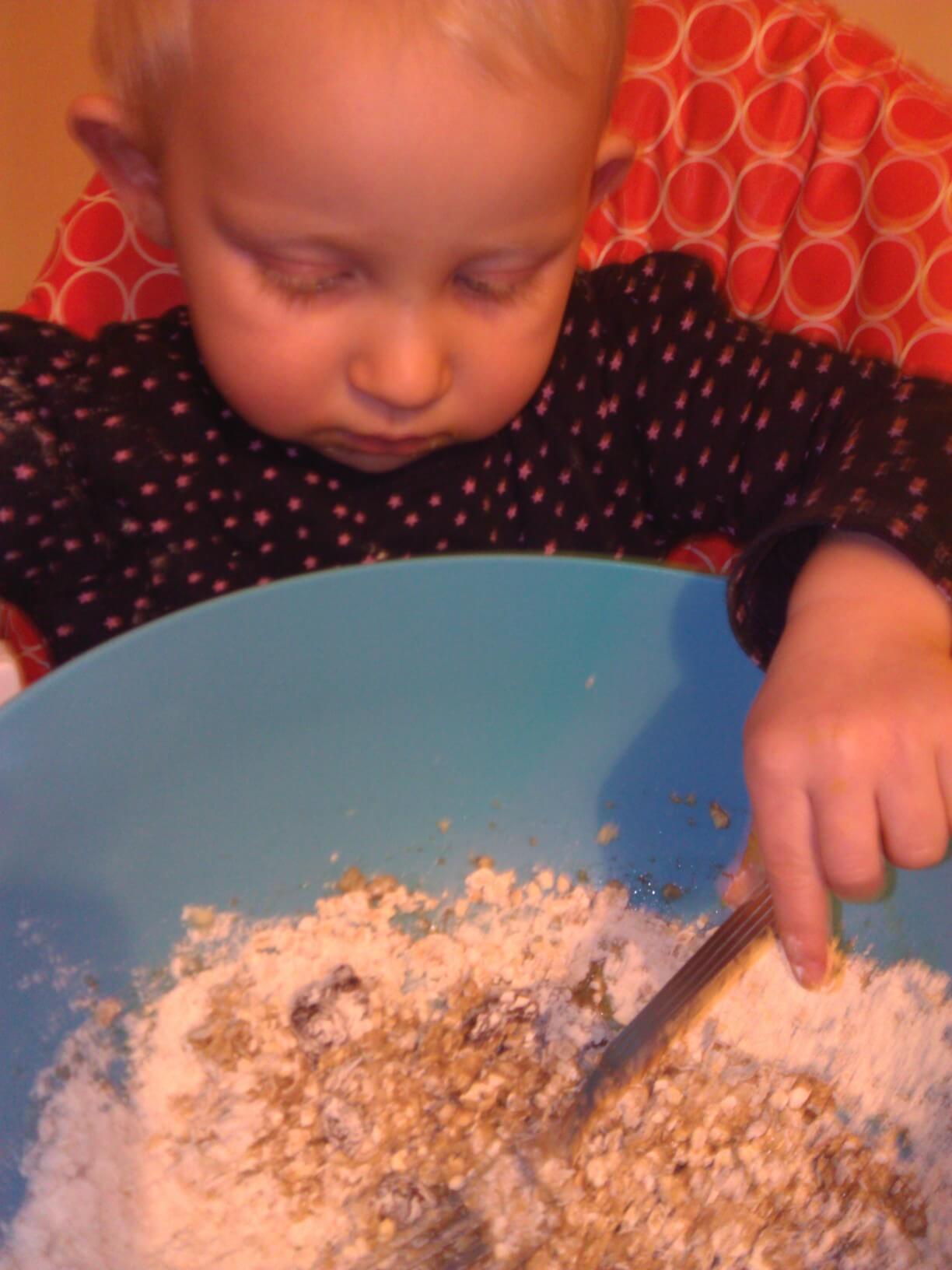 And the finished product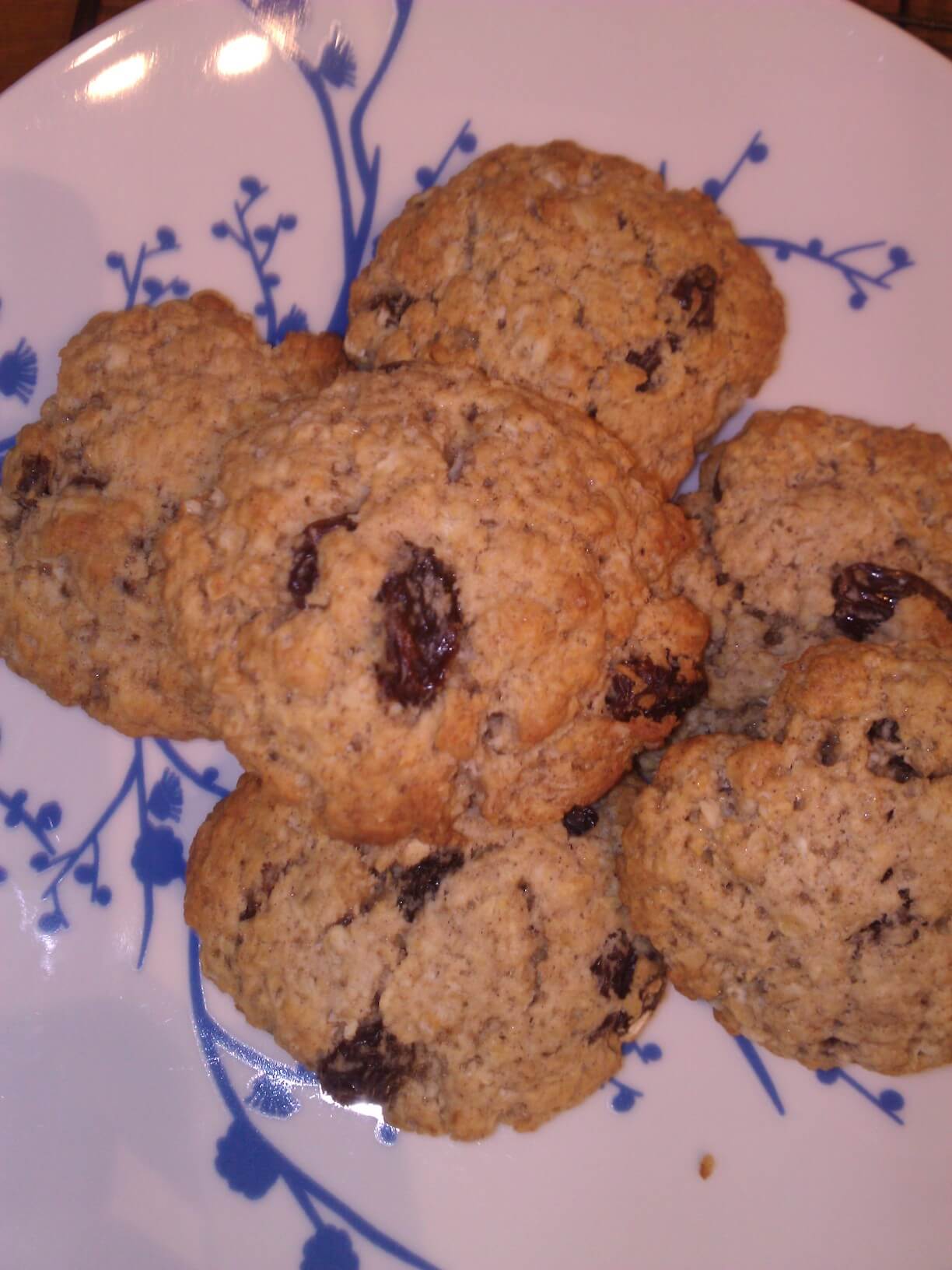 What do you think? Good enough to eat?