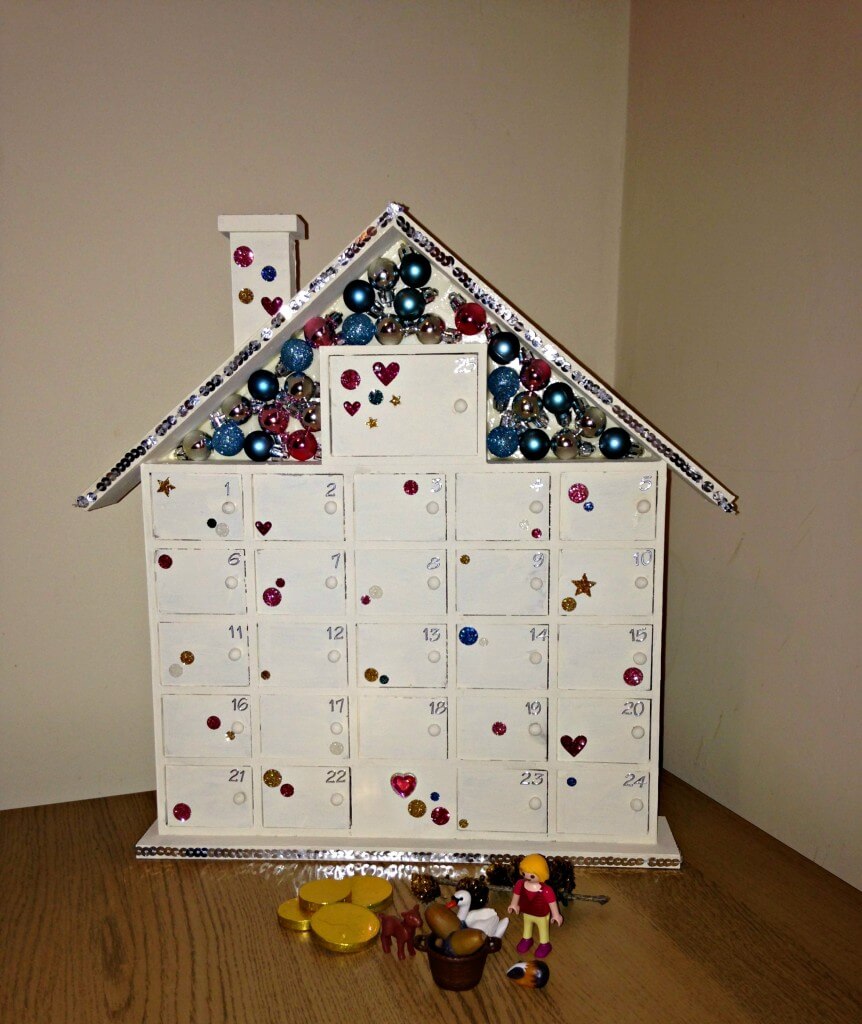 It's Christmas craft time again, the nights are drawing in and I've been getting busy with a few activities to relax and unwind. This week I've been taking part in a blogger's challenge set by Ocean Finance to decorate a plain wooden advent house. I've been thinking about a little advent tradition for the last few years but didn't ever get round to doing something about it! I was sent the house and a voucher to decorate it; at first I was a bit daunted, I painted the house a chalky white using a Rustoleum sample, and then felt at a bit of a loss as to what to do next!
I finally had the bright idea of using mini baubles to fill the roof space, when I saw these gorgeous pastel colours I knew I'd set on the perfect colour scheme for J! I got to work with my gluegun, attaching the sequin trim and securing the baubles in place, it was a bit tricky to get them organised into the tight space but a bit of jiggery pokery seems to have done the trick!
This little house was finished off with some really glittery stickers to draw the bauble scheme together, and I added number stickers to each door. I picked up a bargain bucket of playmobil bits and bobs to fill the doors, and of course some chocs too, roll on December 1st, I think my little poppet will love her advent house!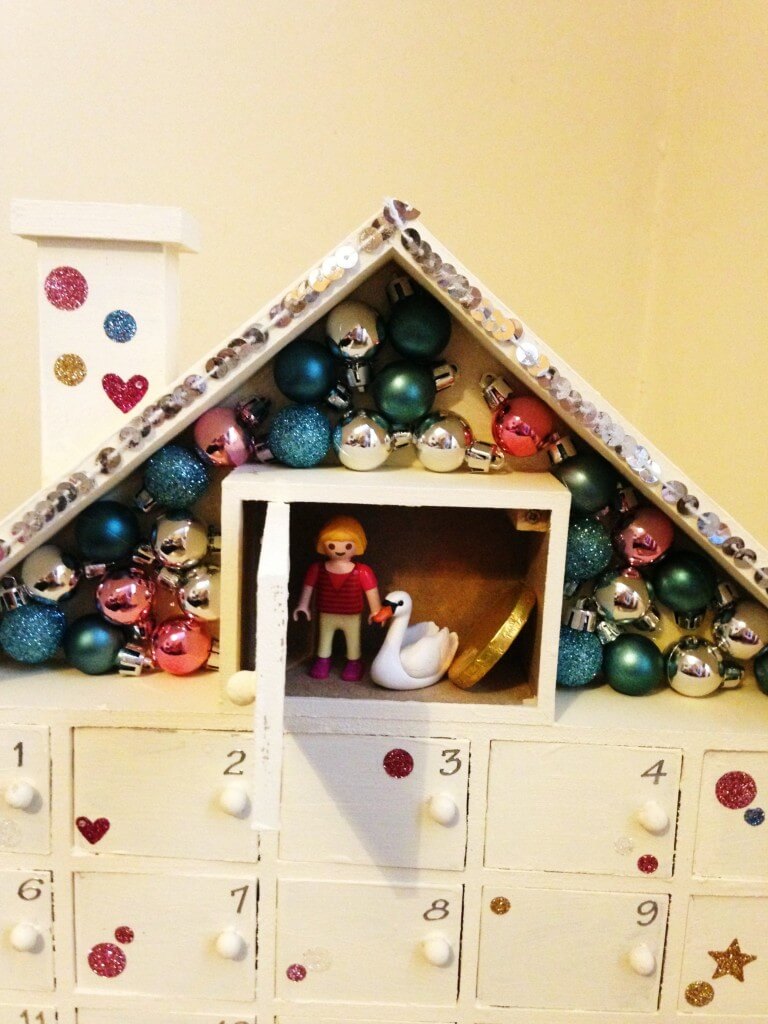 I'm now off to check out pinterest for ideas for using mini baubles to make other decorations as they're so sweet I bought two boxes!