Organic September is the UK's biggest celebration of all things organic, the Soil Association is encouraging us all to choose organic so we can all support a kinder, greener and better food system. This September they've encouraged us to make small changes that have a big impact on the environment; by switching one household item to organic we can make a big difference. Check out the #organicseptember twitterfeeds and you might even bag yourself a bargain with discounts and trials available before the end of the month.
I'm celebrating Organic September on the blog by introducing you guys to some potential small changes.
You may remember a while back I looked at some of the small changes parents could make when bringing their bundle of joy into the world with my Eco Parenting from Birth to Toddler series.
Now it's the turn of the grownups with a glorious set of organic goodies to choose your 'change one thing' from!
ORGANIC SEPTEMBER
1) Haircare
We've been using some of Aubrey Organics products for a while now, you might remember our suncare review earlier in the year. There's big talk about going 'no shampoo' (no-poo!) but that's not for everyone and switching to haircare products that are better for the environment could be a good way to make the transition to more ethical haircare in the long term. I've been using the delicious smelling Aubrey Organics Tea Tree and Primrose shampoo this week and this is one organic switch that's good on the purse too, as this is cheaper than my usual salon shampoo and smells better to boot! Organic Tea Tree Oil purifies the scalp whilst the addition of Organic blue green Algae strengthens the hair fibres and Organic Primrose Oil gently moisturises. A little goes a long way and this is one product 'switch' that new mums experiencing hair loss might want to consider as blue green algae has hair growth promoting properties.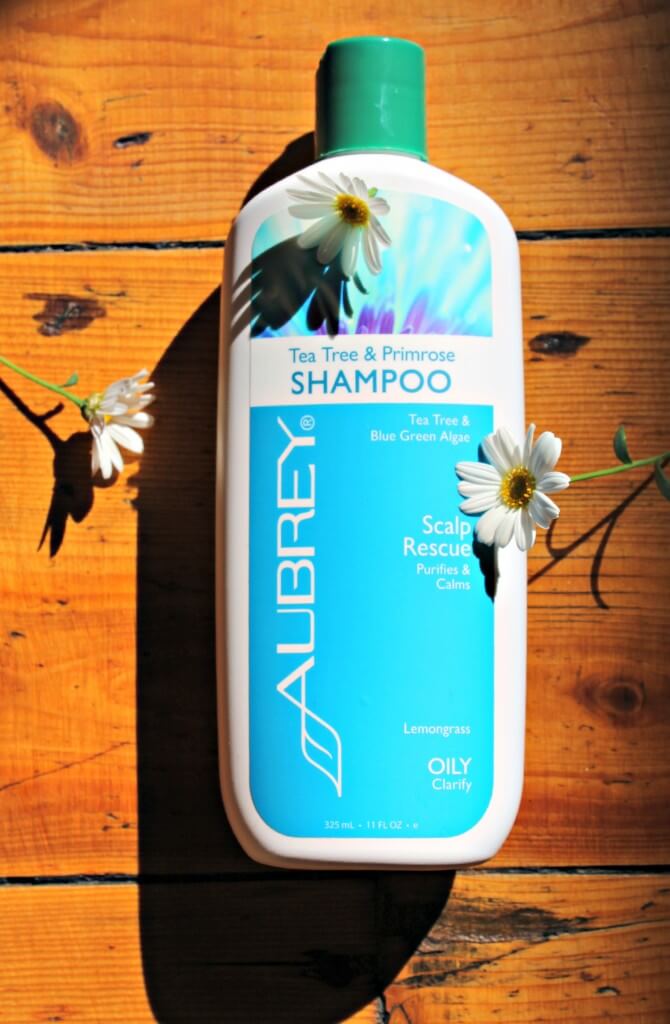 2) A treat for mother and baby
I heard about Lavera organic baby products from a friend in Germany; now available in the UK, making a switch from some of the better known baby oil producers to an Organic producer has benefits for the environment as well as mother and baby. Lavera Baby & Kinder Organic Neutral Skin Oil contains many organic oils, especially evening primrose oil & organic olive oil to make sure your babies skin is moisturised thoroughly & protected, as the combination of organic oils is perfect in soothing irritated skin, including eczema this is a multi-use product that could take you from baby massage to a post-shower treat for mum (or dad!) Joss still loves me doing her baby massage routine and it can be great for taming tantrums too, this oil is rich but penetrates the skin without leaving greasy hands, infact it left my hands gorgeously soft!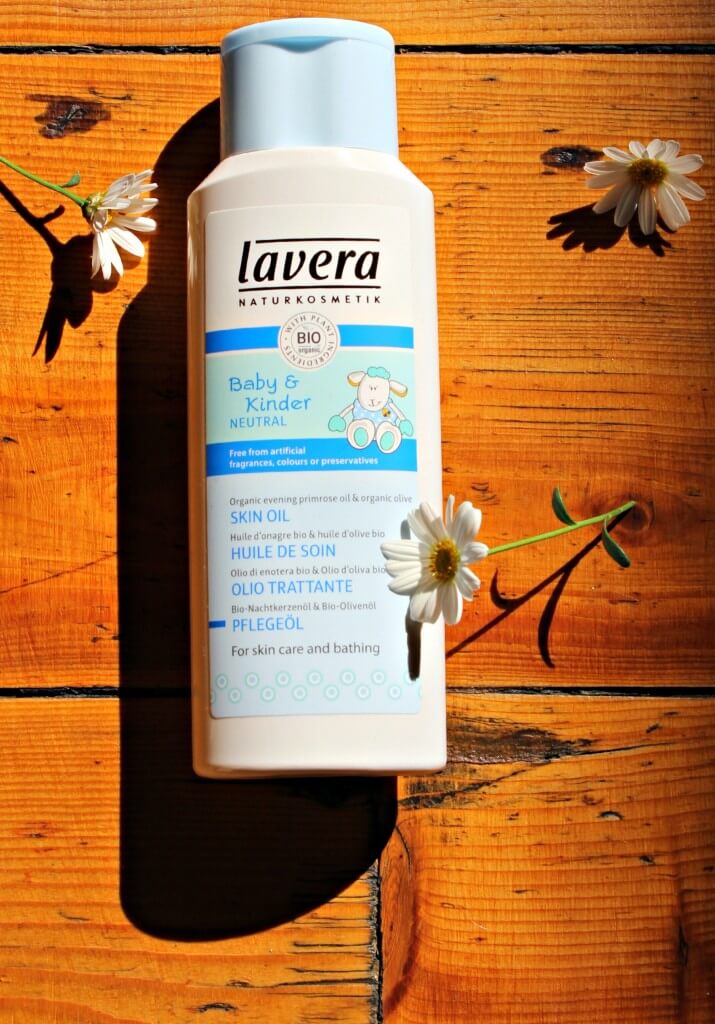 3) Organic Eggs
Of course the Organic standards are not just related to clothing and beauty but to food too. The Happy Egg Co bring us free range happy eggs from happy hens in addition to recipes and nutritional tips on their brilliantly bright site. They now bring us Organic eggs too produced by hens fed an organic diet free from GMO's, pesticides and other additives and graze on organic land. As with all happy egg hens the 'girls' that produce organic eggs have a full, enriched, and happy life so if you made this switch you'd also benefit from knowing that you're supporting animal welfare, oh and you can make tastier treats too, like these cupcakes I made with a half dozen Organic Happy Eggs, yum!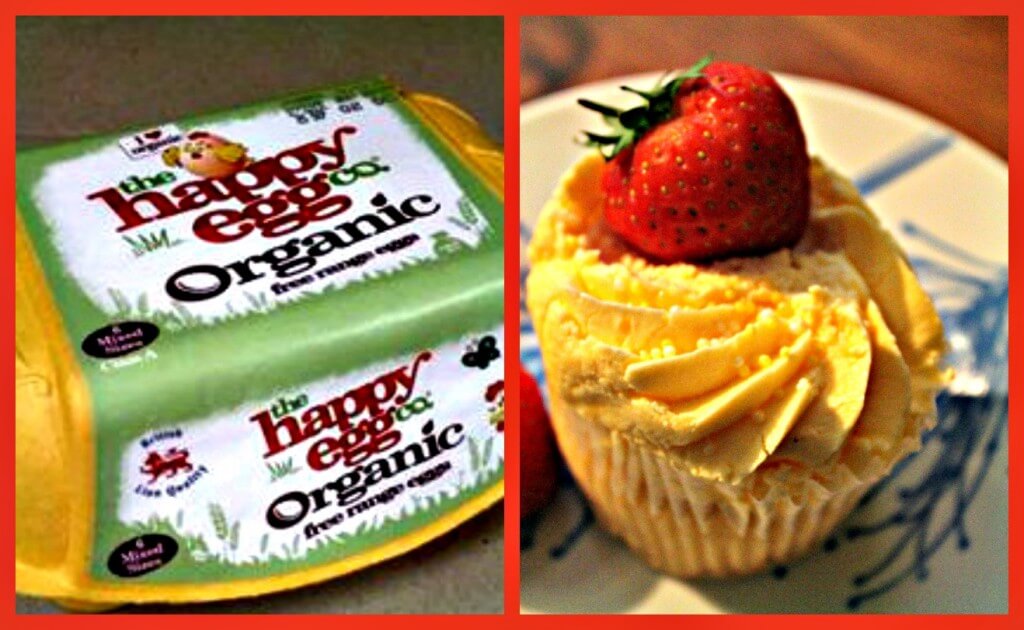 4) Eco-beauty
Oriflame's eco-beauty range brings natural Swedish beauty products to the UK. As well as a smoothing day cream and night cream I reviewed their eco-beauty smoothing eye cream; a lightweight and natural Organic formula that smooths fine lines and reduces puffiness and dark circles around the eye – I liked that it is unscented and it has a lovely lightweight texture too. Starting with a small change to organic skincare with changing a facial product is a small change with big results for your skin regime.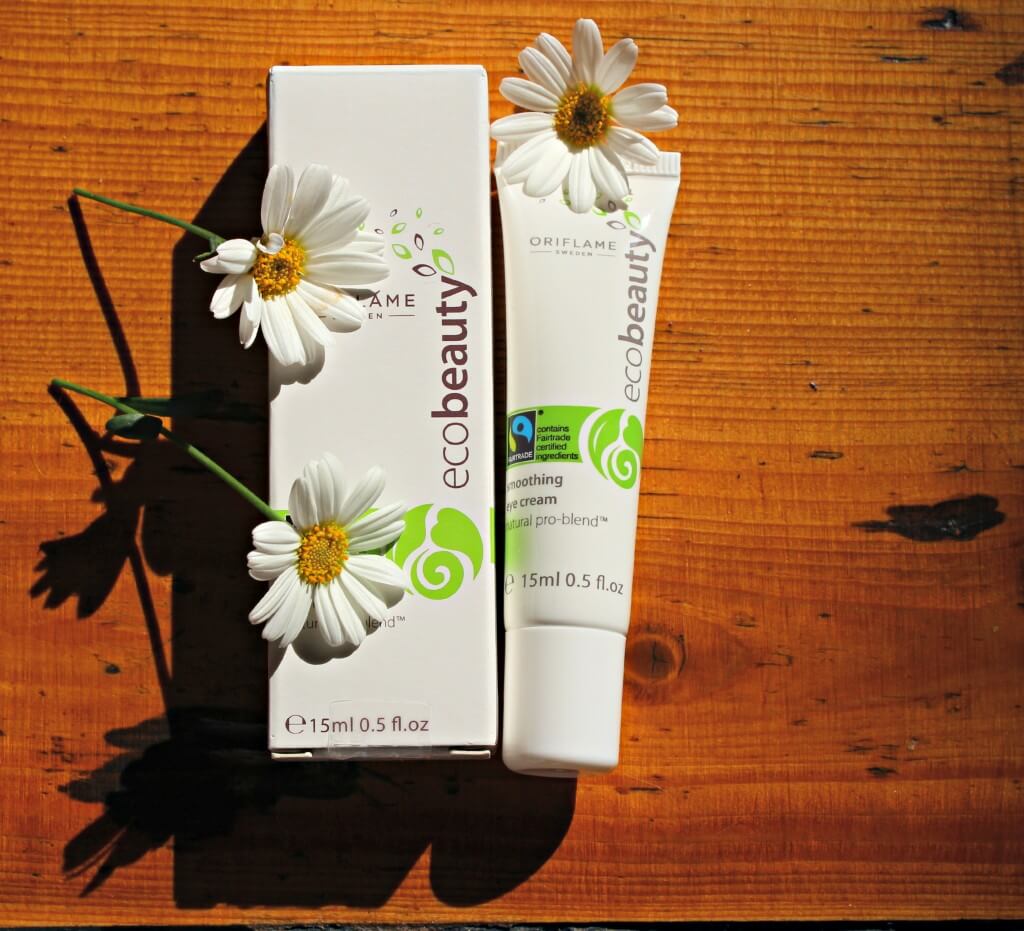 5) Organic cotton clothing

Where possible I love to choose organic cotton, it has an unbeatable softness and washes beautifully. I have added this organic cotton waterfall cardigan from Traidcraft to my Christmas wishlist, I have many of their long sleeves tees and they wash and wear so well that I just know this will make a great addition to my wardrobe, in rose and burgundy I just need to choose a colour now!
Disclaimer: All of the products featured were sent to myself for review purposes or chosen for my wishlist and all views are my own