I know, I know I said the C word in September but it's for a brilliant cause!
Traidcraft for a fair trade Christmas 2014
Traidcraft just launched their Christmas 2014 catalogue and it's jam packed with gifts that keep on giving from their producer partners across the world. When you buy from Traidcraft for a fair trade Christmas 2014 you're helping to transform the lives of poor producers in the developing world by enabling them to use their skills and resources to trade their way out of poverty.
For example Gospel House in Madampe, Southern Sri Lanka, seeks to provide employment opportunities for disadvantaged young people, often with no educational qualifications.
Skills training for continuing development enables many to move on to other jobs.
Wooden toys
Many of the handmade fair trade wooden toys on offer at the Traidcraft online shop are made at Gospel House; with this an absolute best seller for Traidcraft we were very happy to review their beautifully hand crafted fair trade wooden bus…and now the wheels on the bus really do go round and round all day long in this house!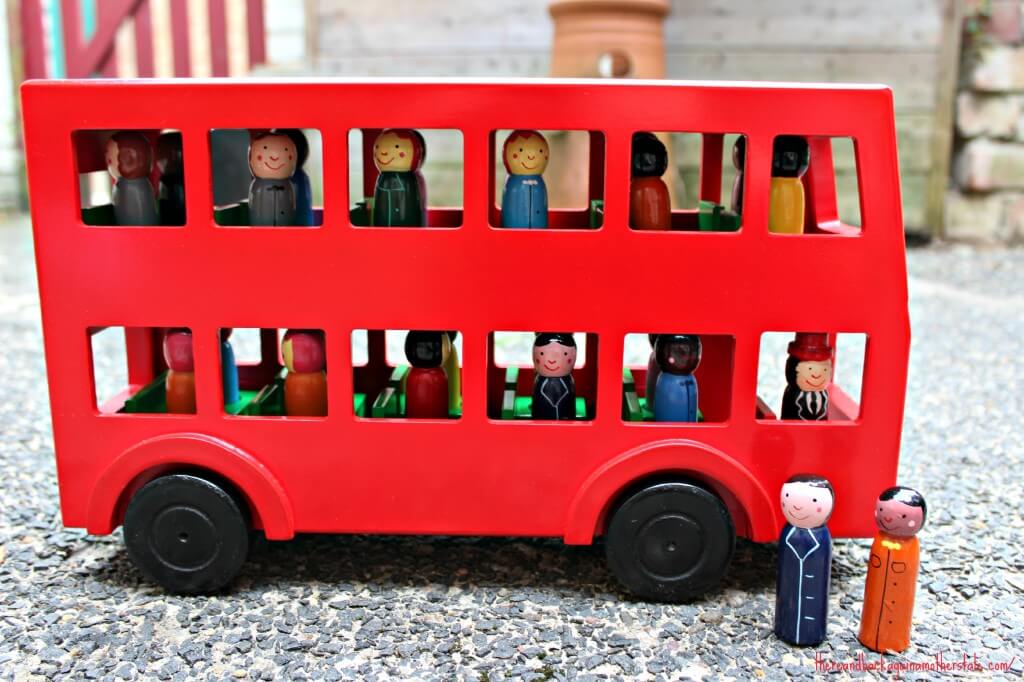 Fairly traded and handmade, it makes a long lasting and unique gift.
With a removable roof, two floors and a little wooden driver and 24 wooden passengers, the hand painted quality shines through and this is a sustainable gift worth every penny at £49; this is a gift that will grow with little ones as they develop role play and I daresay I've quite enjoyed pootling about with the little people too!
It's a moving bus and zooms quite nicely on our wooden floors; of course when the weather has been good we've taken all the people for a bus journey outdoors too!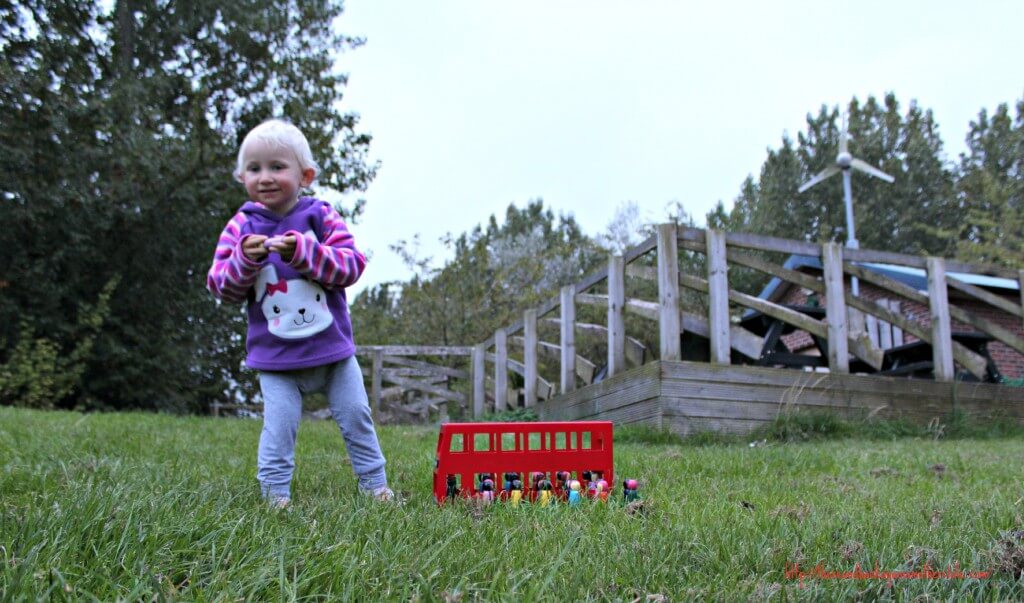 Joss has had hours of fun taking all the people out, commenting on their unique hairstyles and sweet rosy cheeks, putting them in and out of their handy calico storage bag.
I loved hearing her making them "chat on the bus" and she even got a few of them sharing a hug while they queued up to board! When she finally realised that each of the people has a matching person we found that matching clothing and hairstyles brought new fun to the game! Because Joss is at an age where she's learning about colours the vibrant clothing on each little man and woman helps with her play and development and she liked counting the buttons on the jackets and the pockets too.
All aboard, ding ding!!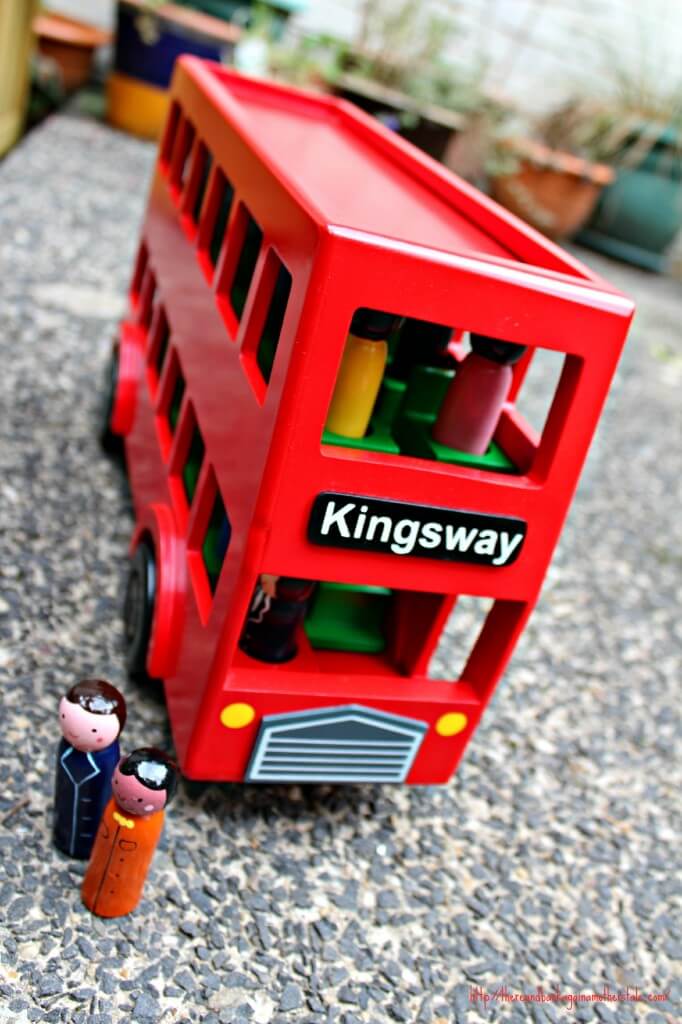 And much more
I kept the new catalogue by my bed this week and perused the gift ideas thinking about family members and friends and what they might like to receive. There's so much more than toys and games on offer, from homeware and decorations to fashion and food there's something for everyone! What are you waiting for, head on over to Traidcraft and start your fair trade Christmas planning!