I've been invited by Voucher Codes to take part in their Life Hacks challenge and I'm really excited to share my tips with you!
Why present and party life hacks?
I decided that I'd theme my ideas around presents and parties because I think birthdays are such a special occasion that it's important we treat our loved ones to the personal touch; it's one area where we save whilst having fun crafting too.
1) Handmade cards and gifts demonstrate that we want to put the time and energy into showing that we care, and these small touches can often mean more to their recipients than big flouncy gestures! This is where life hacks and budget busting tips really come into their own as they're the gifts that keep on giving, both to the person receiving them and also to your purse!
2) This past year all of the gifts I've given have been prettily wrapped on a budget. I buy huge, huge rolls of brown paper from our post office for £1.20 for a whopping 30 metres and either cut off sheets which I get Joss to decorate or I use my stamp sets to decorate them myself. A favourite life hack is to get a pencil that comes with an eraser on the end and dip the eraser in paint to stamp cute polka dot paper! This means we can tailor the decoration to each person and don't have loads of rolls of half used paper around the house.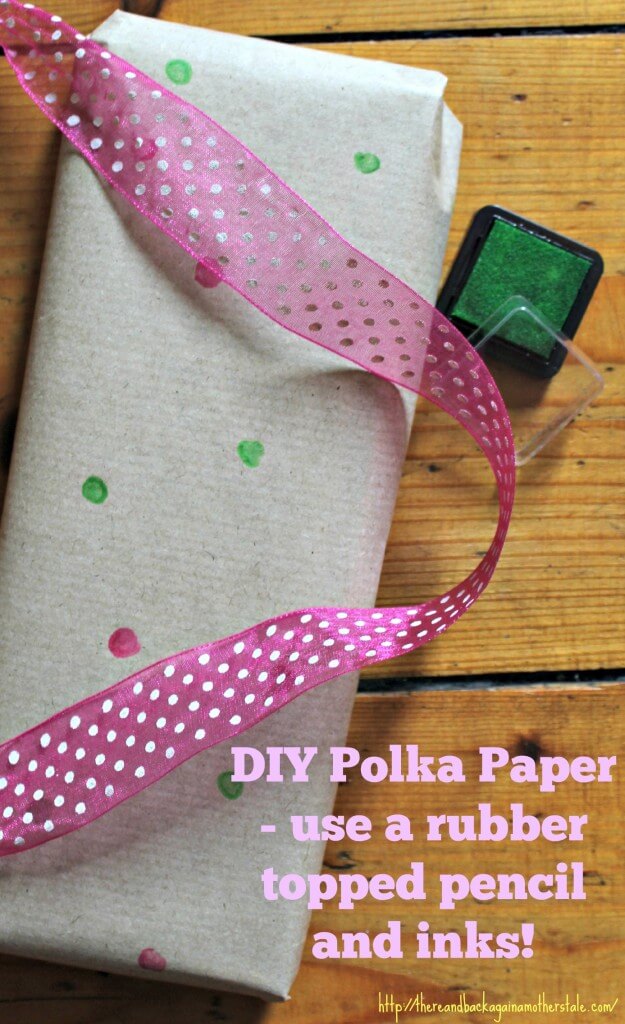 3) This brings me to my next hack, recycling wrapping paper. I've blogged about this before but my favourite tip is to use wrapping paper to make pretty envelopes. Look for a simple template online, print and hey presto, you've a sweet little envelope to pop that giftcard into, or to house a homemade greetings card!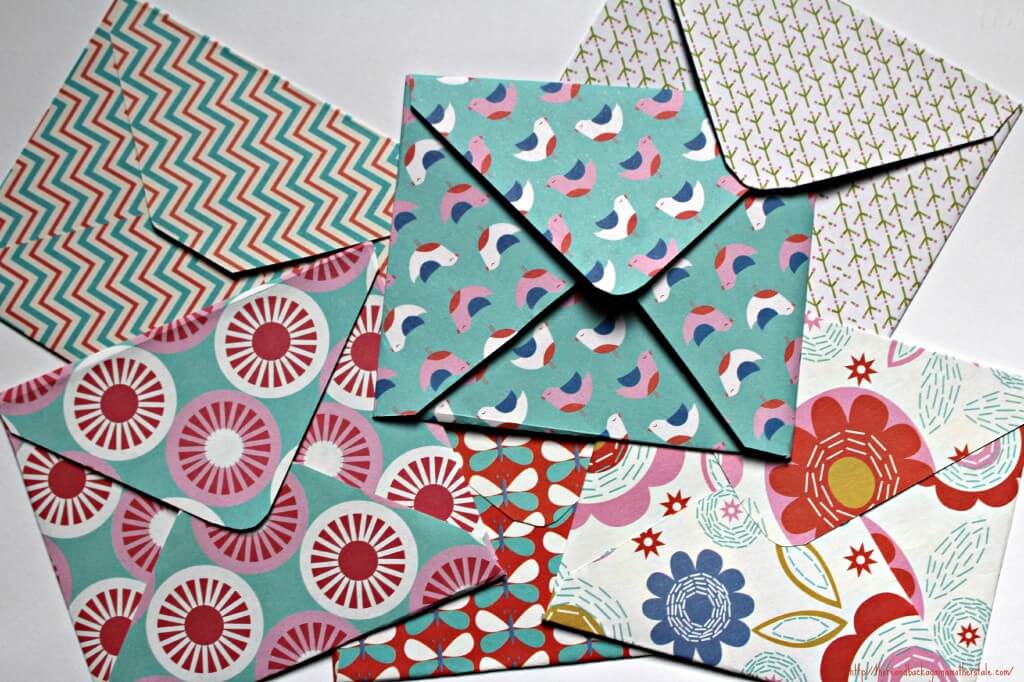 4) One of my favourite home organising tips is to keep a wipe clean board in the kitchen to jot down bits and bobs you need from the shops as you finish them, this one was just a quid but it's so handy. Try to get everyone into the habit of writing on there when they notice the washing up liquid is running out or they've just used the last scourer and as you're washing up or cooking you also have a space to make a note of any random ideas that pop into your head, I often jot down ideas for birthday gifts for people whose celebrations are coming up!
5) When I made these recycled milk bottle elephants it struck me that this could make a great kids party theme; you could have enough bottles washed and pre-cut for little ones to decorate, just pop some glue and crafty bits and bobs out for them, and everyone gets their own recycled Nelly to take home!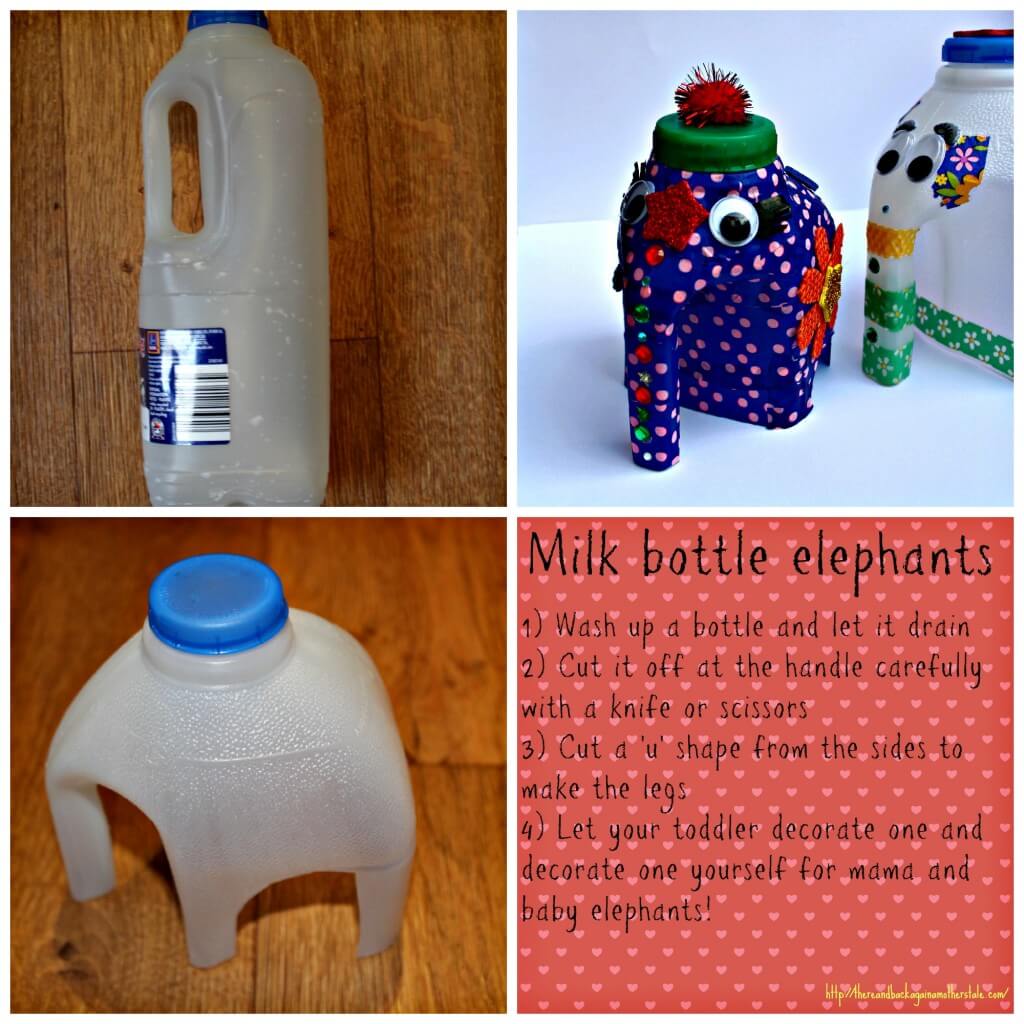 6) Keeping on the party theme I settled on a winner when I started making our own birthday cakes, my top tip for tasty bakes is to use value jams and preserves for fillings, this gorgeous lemon curd cake was made with a 59p jar of lemon curd and it was so zingy that I'd definitely use a budget buy again!
7)I also made the little flower decorations with bits and bobs from my cardmaking set, decorated with buttons and stuck onto skewers, this was one seriously thrifty cake!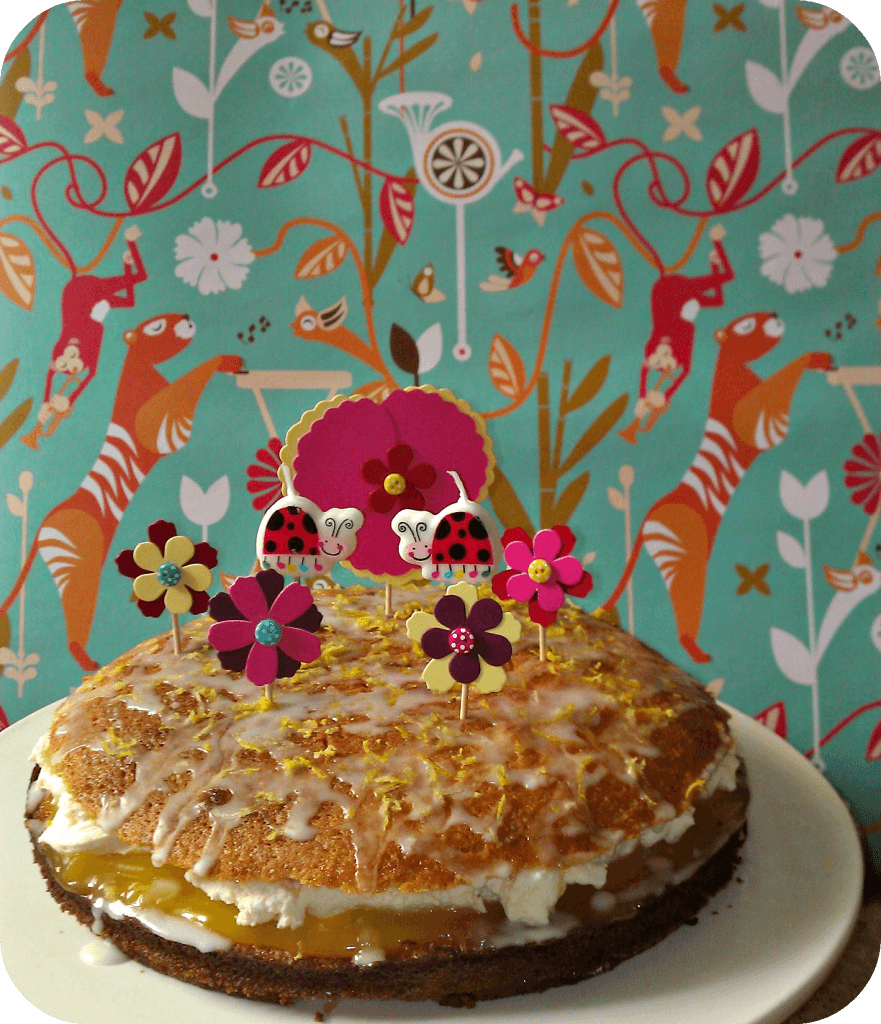 8) Two more tips from the recycling box, this time using old jars, I like to make party lanterns with mine, simply wash them out and decorate with washi tape, then pop a tea light in and enjoy the glow.
9) Or make party sweetie jars by gluing a small plastic character or animal to the lid and spraypaint, filled with sweeties these would make lovely take home gifts!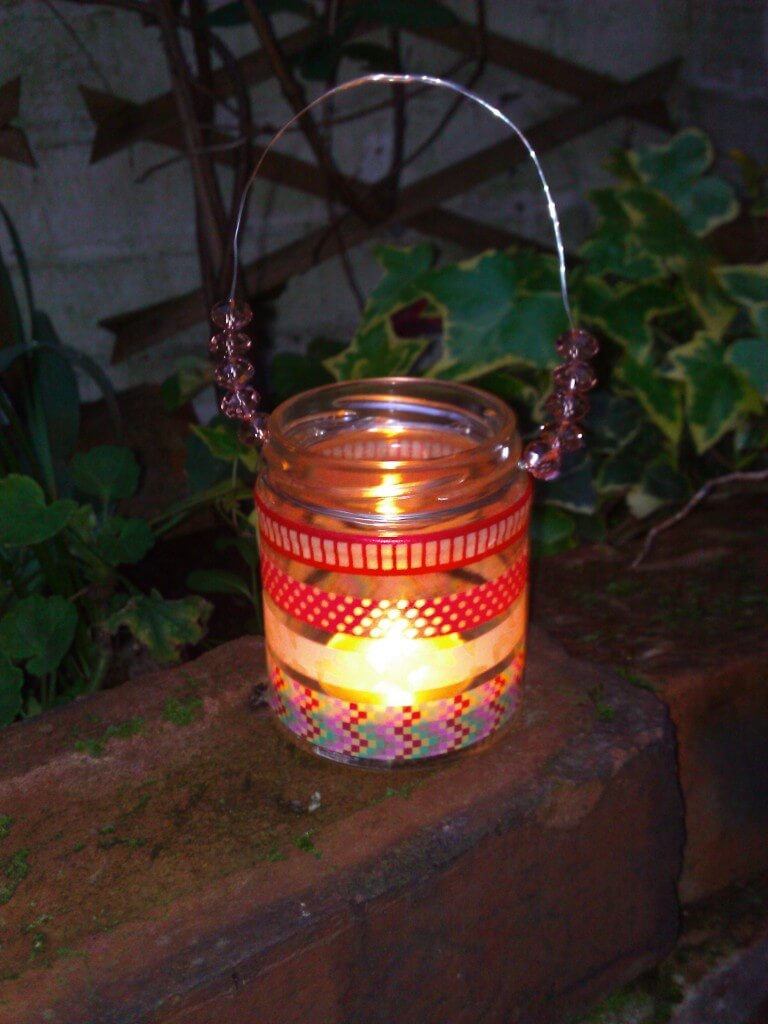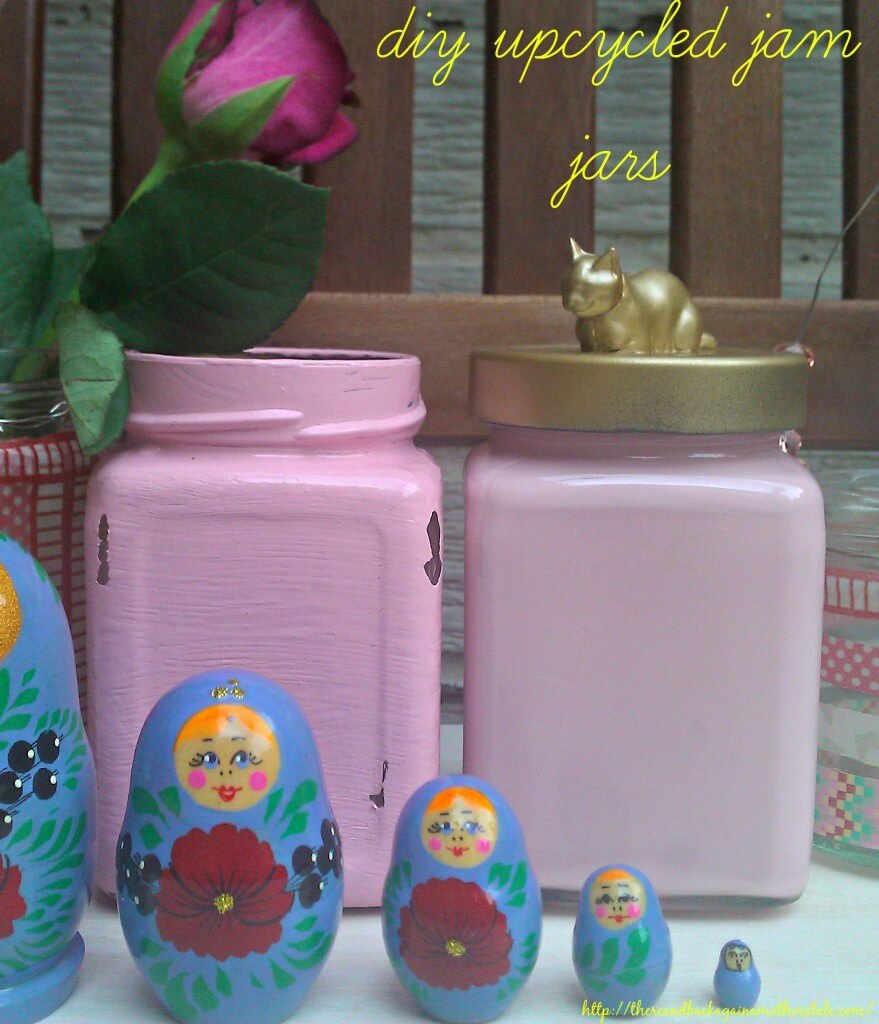 10) And finally, one of my favourite hacks uses printable transfer paper, this stuff is great and can be picked up for a couple of quid for two sheets. I used my transfer paper to make affordable personalised gifts like these drawstring toy bags, sometimes I'll print the recipients name out and iron on the fabric, most recently (pic 5 below) I used a seashell motif with some jazzy striped fabric for a summer seaside feel!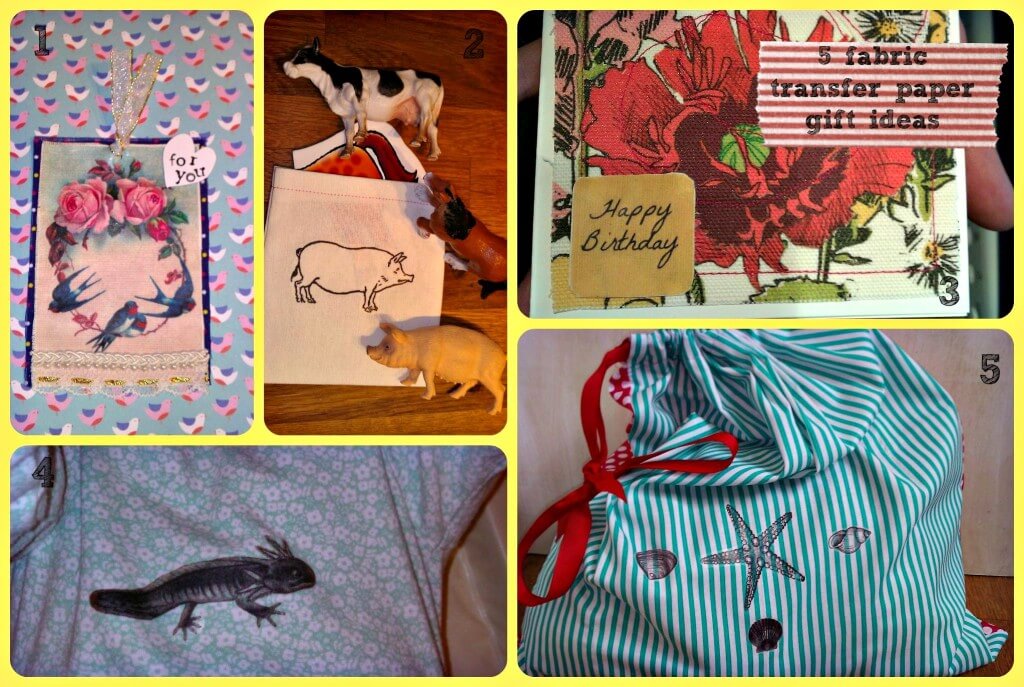 Happy Partying Folks!
Disclaimer: In association with Voucher Codes