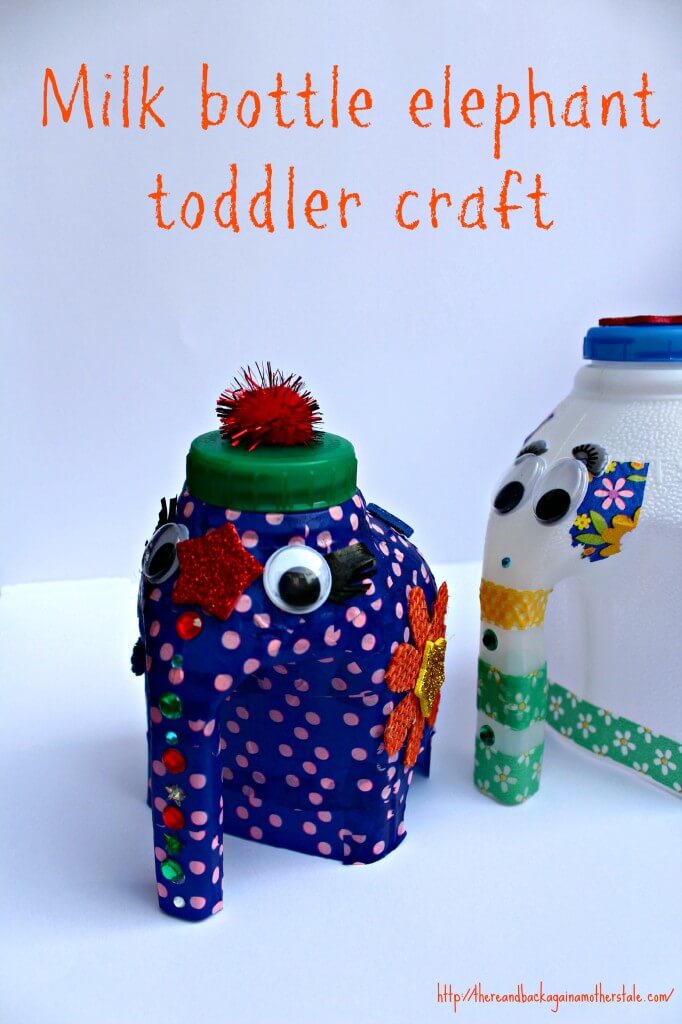 Need an idea for a rainy afternoon with a toddler now the weather is on the turn? We're finding the nights drawing in a little tough as we sometimes miss our evening walk and like to have an activity to do instead.
We've become a little bored of play doh, drawing and the usual cut and stick and decided to try something a bit different one night this weekend.
Why not join us and raid your own recycling – reuse those empty milk bottles big and small to make a little family of elephants together? Cue terrible pun: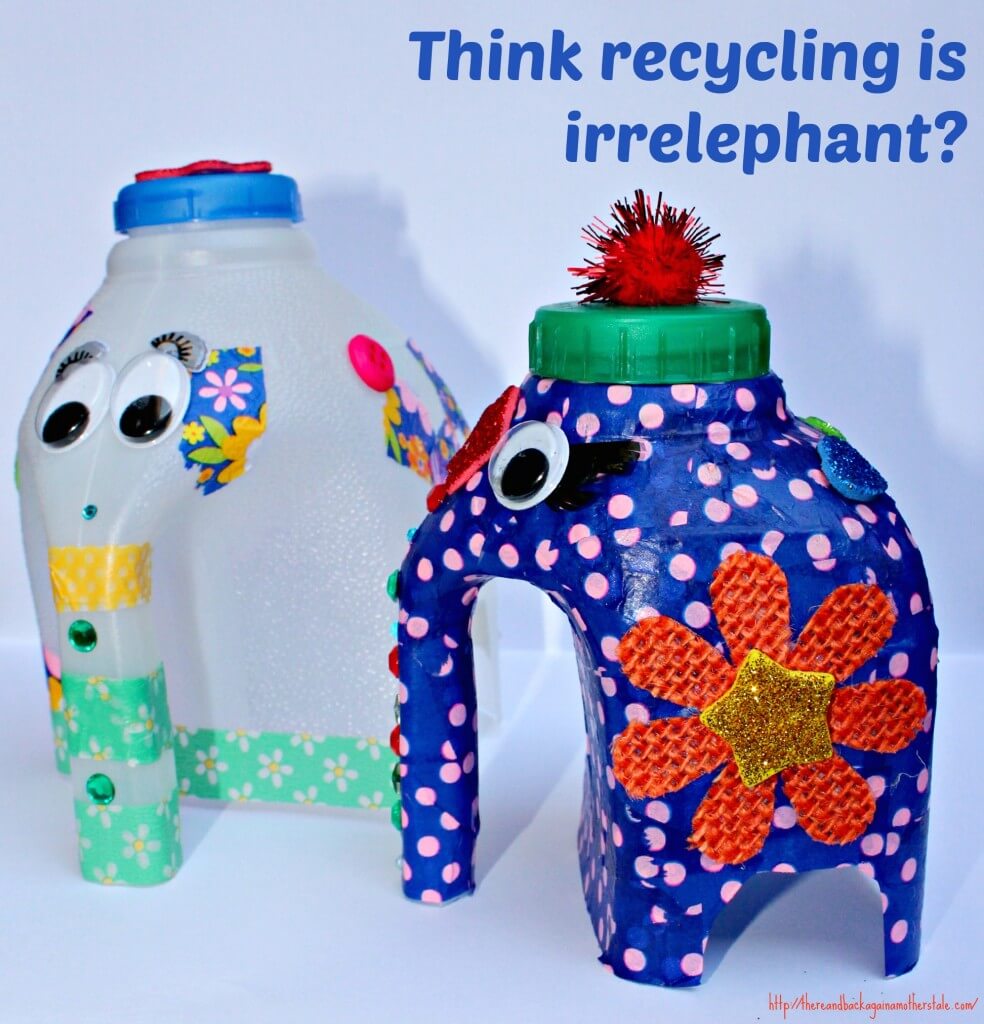 I saw this idea on Pinterest for Elmer elephants but Joss is too little to consistently stick on little squares of paper without getting frustrated about sticky fingers. Does anyone else's little one really love glue but hate it at the same time? So instead we got to work with some stickers, washi tape and googly eyes for an afternoon of crafty fun. I used some decoupage materials and set about making a little Nelly of my own whilst Joss stuck on her buttons and tissue paper!
Instructions for making your milk bottle elephant
If you'd like to make your own milk bottle elephant then grab some milk bottles and lets get started!
YOU'LL NEED:
– Milk bottles
– Scissors
– Glue
– Tissue paper
– Or stickers
– Washi tape
– Pom poms
– Googly eyes
Simply follow these steps to start your own elephant family, use big and small bottles if you have them and just take care to cut any rough edges to smooth them before your little ones get stuck in too.