I love a Christmas project, and this year I've been making a few new decorations for the tree for J to enjoy. When Crafters Companion dropped me a line to ask if I'd like to try some of the Debbie Shore patterns from her Christmas Projects DVD my first thought was that I haven't used my machine in ages, but my mind was put at rest when I saw that the patterns were simple, clear and had fewer than 5 steps!
These Christmas cones are just one of many great projects on the DVD and now that I have been bitten by the sewing bug again I'm going to start another project tonight! The cones required me to cut two pieces of fabric that had been folded in half, sewing an inner and an outer cone together to form a lining for the cone, adding ribbons and buttons to finish off, the projects really are as simple as that and because the DVD comes with a sizeable piece of fabric it makes for a really great kit for a novice like me!
Debbie really nicely captured my imagination and I'm now industriously crafting more decs:
"I still remember the Christmas decorations from my childhood, that were brought out every year, bringing a smile to everyone's face and making the festive season that little bit more special. I'm hoping the characters on this CD will do the same for your family, with the likes of Rodney Reindeer, Christmas Carole, Paul the Penguin and of course, Santa, making an appearance each year." (Debbie Shore)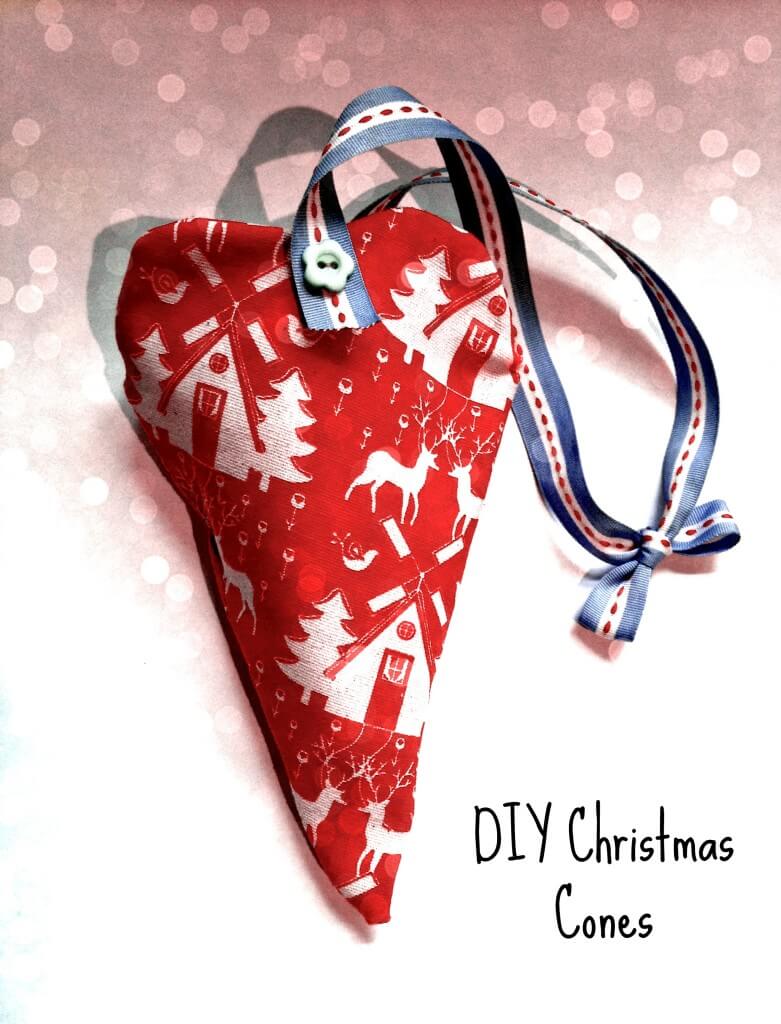 Filled with a few stocking filler sized presents these make a lovely gift in themselves, here's one I've put together for my Playmobil fan!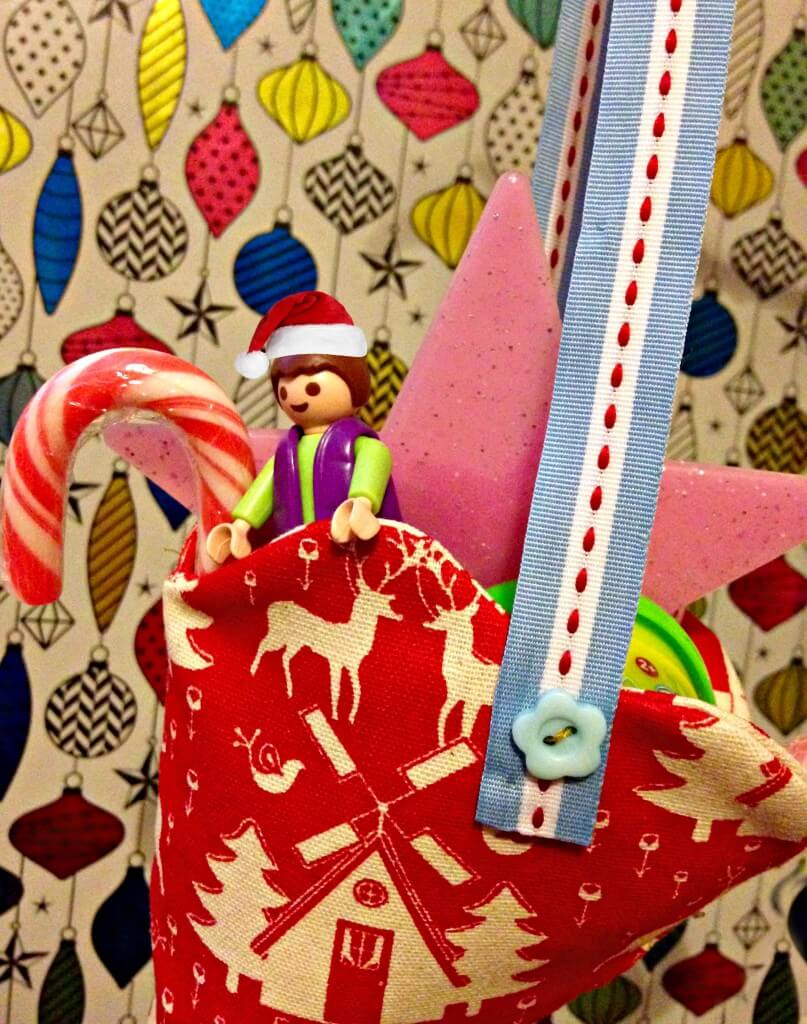 Do you have any Christmas projects on the go? I'd love to hear about them!