One of the things I remember from being small is decorating my Mam's plants at Christmas time with little 80s Santas, reindeer and toadstools on wires, and a centrepiece made from oasis florists foam. This year I've had a bash at my own version with a gratefully received goodie bag for review from Oasis Home and Hobby.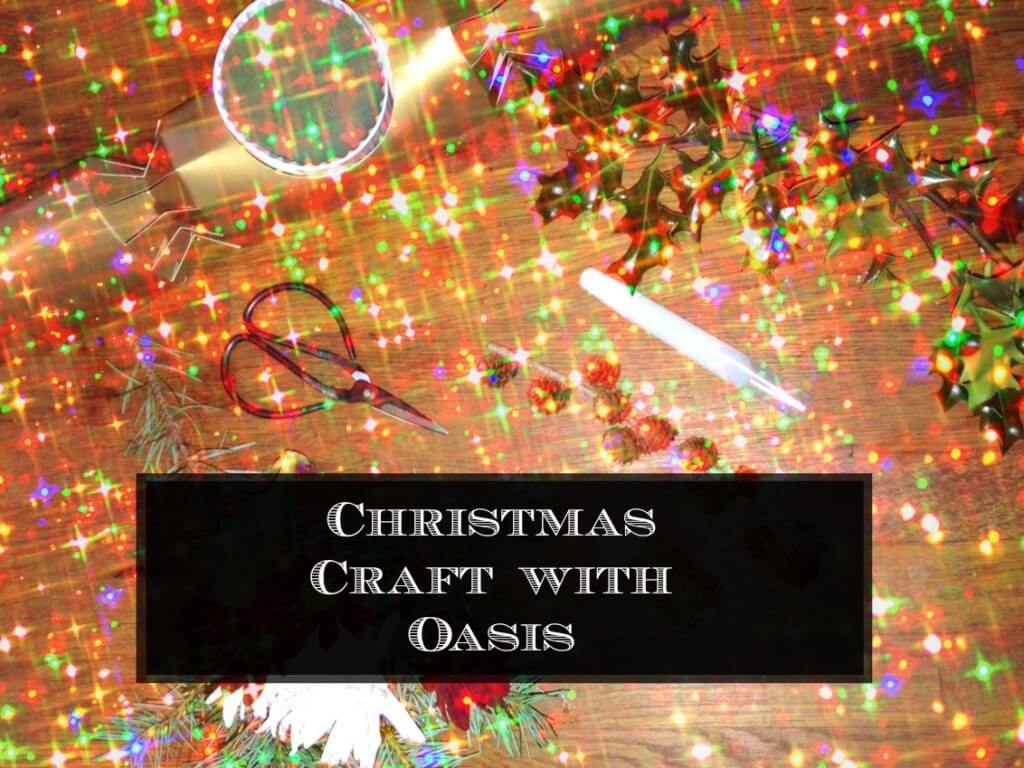 I love their Christmas Cracker centrepiece, easy to customise with flowers, foliage and ribbons to complement your table scheme a novice could make a lovely piece in around 20 – 30 minutes. All good Christmas crafts start with a walk to gather things to bring in from nature! We had an afternoon walk to gather pine cones and holly.
I trimmed the cracker with ribbons while I soaked the oasis block for 60 seconds.
Once you've soaked your oasis you're ready to go, trim your foliage and your cut flowers and firmly push them into the Oasis, I worked from the centre out to get good coverage and make sure my flowers weren't dwarfed by the foliage.
I finished off with a few pinecones covered in glitter, and I'm really pleased with the results!
Disclosure: I received these products for review purposes, all views are my own