Traidcraft is the UK's leading fair trade organisation fighting poverty through trade, practising and promoting approaches to trade that help poor people in developing countries transform their lives. Traidcraft toys and products are traceable back to their producers whose stories they tell on their product pages and product packaging. This is also a way of 'buying local' for us as Traidcraft is based just down the road from us!

I was offered the opportunity to review a Fair Trade product with Traidcraft, and given Joss' birthday was coming up and she is getting very involved in roleplay I thought it would be nice for us to try out this little wooden teaset I prefer to buy wooden toys as they're long lasting and sustainable and knowing where products have come from and that their producers are making a good living as well as working in a quality environment is so important.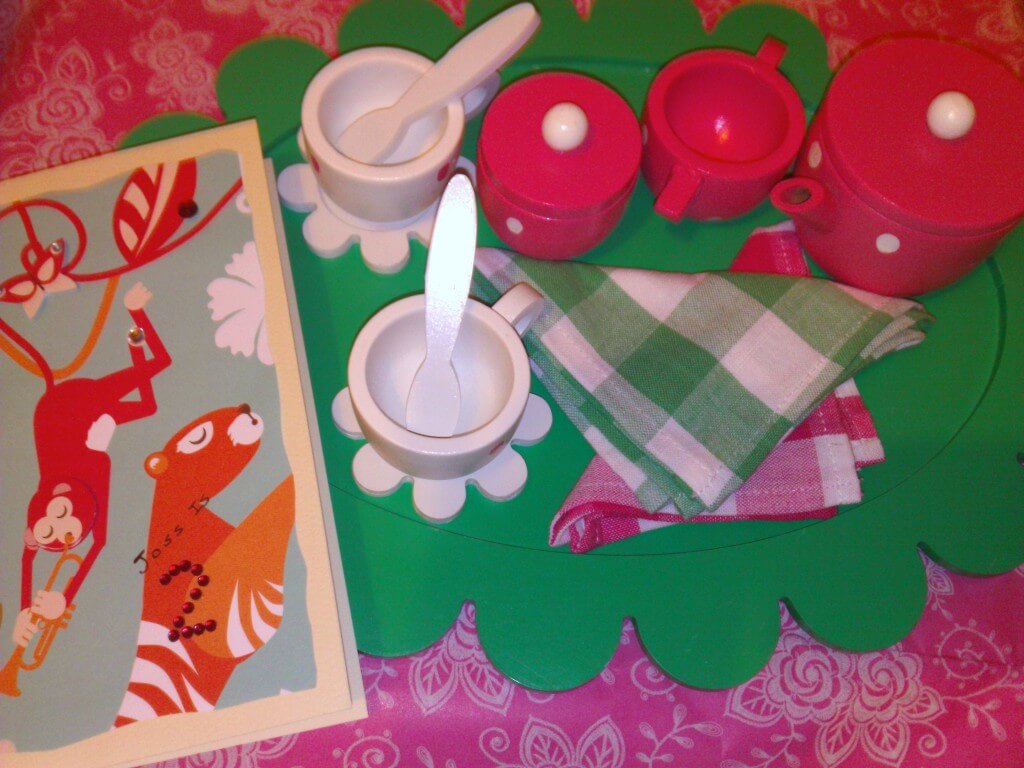 I found the site easy to navigate and enjoyable to browse, the toy arrived promptly, was packaged up securely in plastic all ready to be played with, napkins folded and lids in place and I thought that the tag that was enclosed was a great way to highlight the importance of buying fair trade and letting someone know about fair trade if that was received as a gift.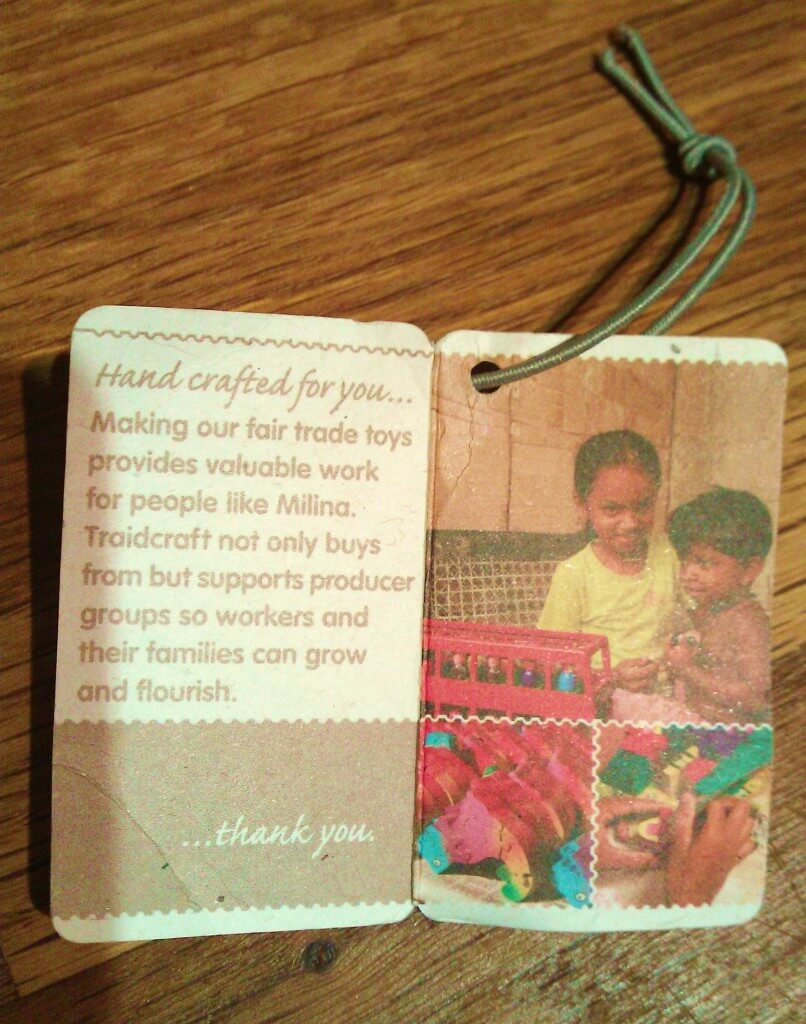 We set up a birthday party, Joss decided that the 'Easter Rabbit' and Dinobob were invited!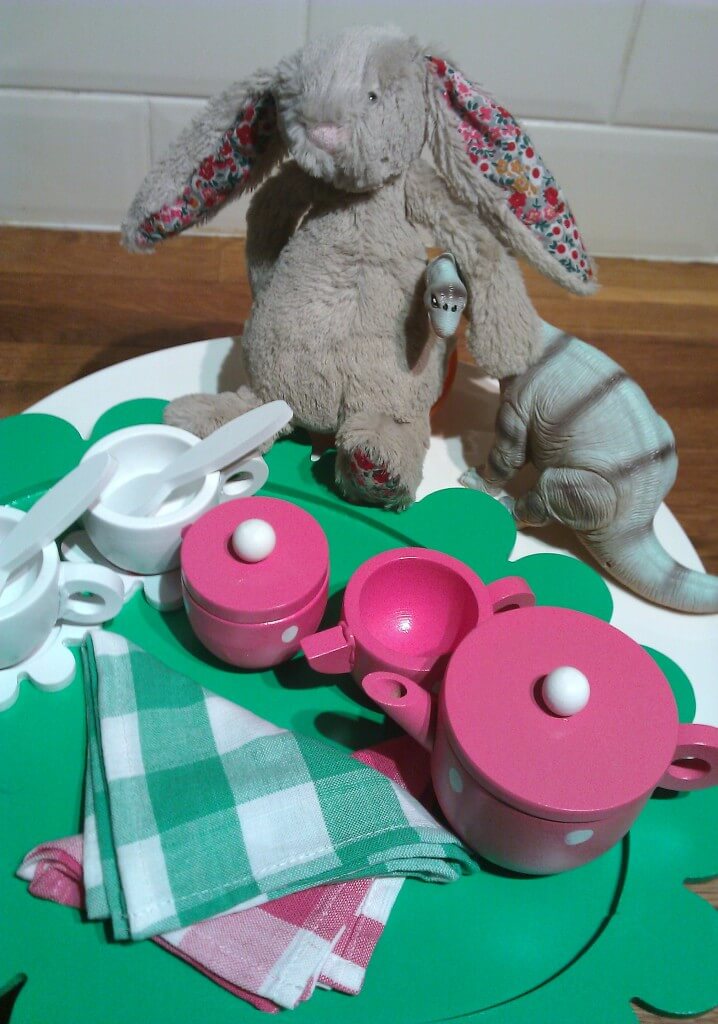 This is a real toddler friendly set, long lasting and made from wood this is a gift that will grow with her, the pieces are small enough to fit in little hands and the detailing is gorgeous, especially the little napkins, they were an unexpected treat as when I saw the photos online I didn't know they'd be included, the flower shaped coasters are really well made too! As I'd hoped she chatted away to her rabbit, this photo captured the question "would you like some tea with your breakfast?"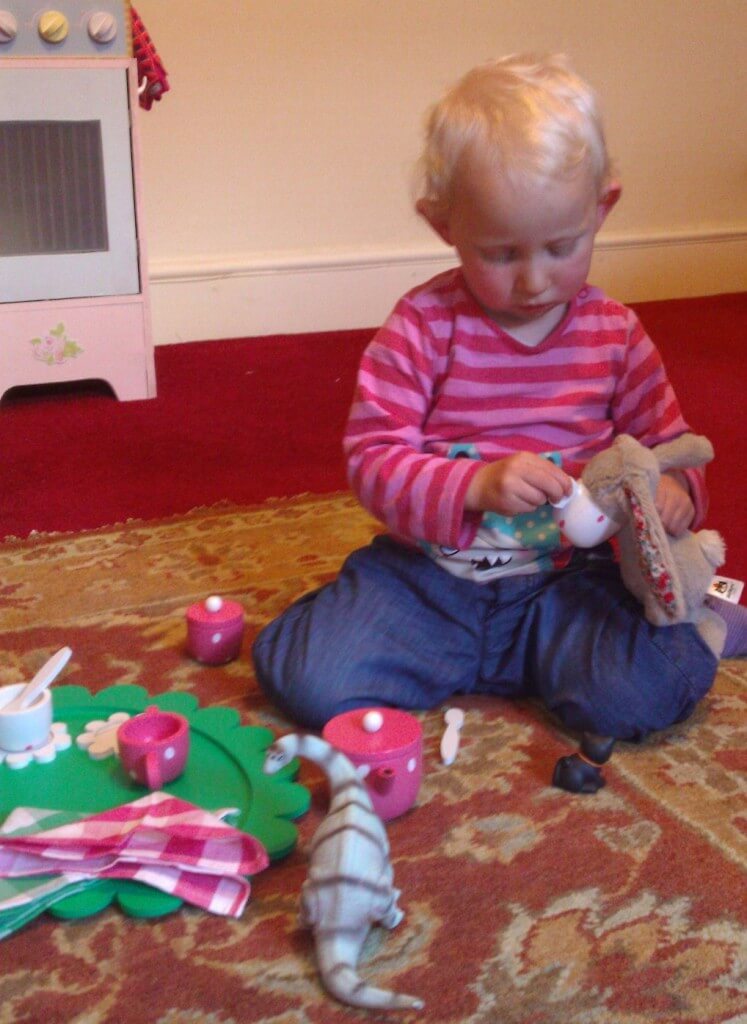 A happy accident, we discovered that the pieces fit with her little kitchen set perfectly too!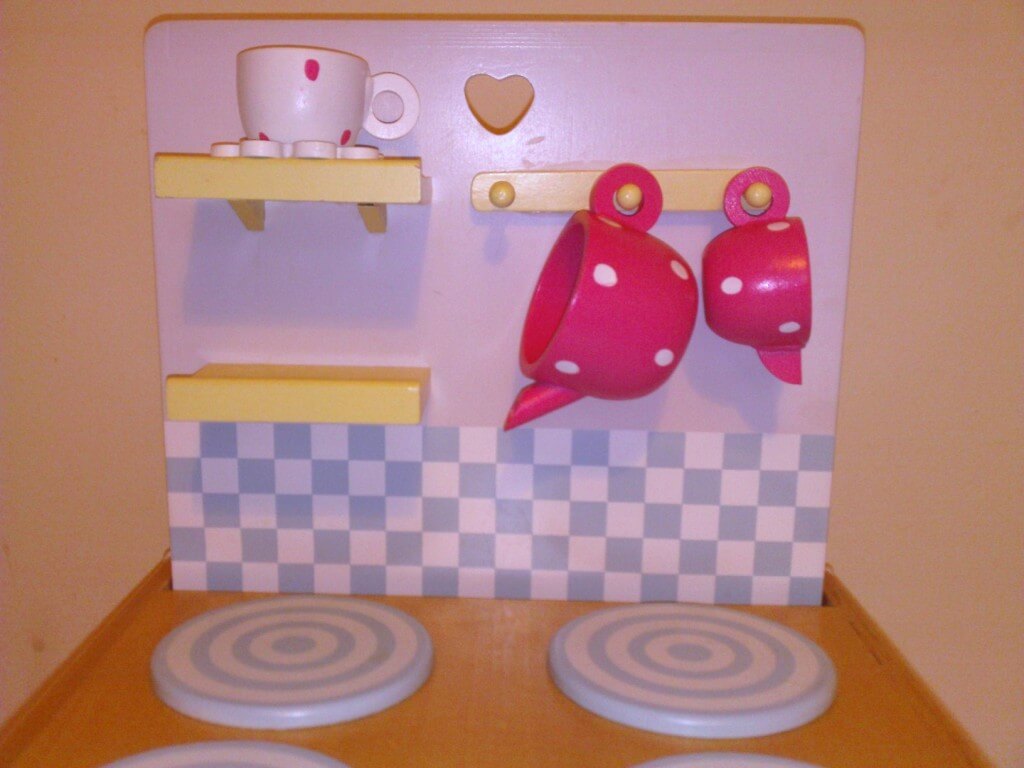 This is currently priced at £20, about what I'd expect to pay for a well made handmade and hand painted toy and knowing its provenance makes this a really special gift, tackling poverty and supporting small producers rather than the big toy chains.