A strong advocate of the 'No to Gender Stereotypes in children's clothes and toys' movement, and pro-organic I was really interested to read about Gecko Clothing's kickstarter, hopefully getting gender neutral clothing manufacturing off the ground in a BIG ON STYLE way! With five days left to run I encourage you to get behind Gecko Clothing's plans and offer your support; to give you some more background this guest post is brought to you by Gecko Clothing, check them out now!
We are Gecko Clothing
We: are a husband and wife team endlessly aided by our 15 year old daughter, all-be-it begrudgingly these days, 5 year old son who's enthusiasm for EVERYTHING more than makes up for the teens lack thereof and our smallest member, a toddling almost 2 year old. Think Von Trappes, but a lot less singing and organisation.
Gecko Clothing is what we do. Gecko Clothing is based on 4 founding principles. We create clothes that are:
1. Of funky & colourful unisex design;
2. That are ethical and eco-friendly;
3. Practical and hardwearing;
4. That don't cost the earth.
Because we believe that EVERYONE regardless of age and gender deserve clothes that are:
1. Bright and colourful, that allow them to express themselves and stand out.
2. Fit for their purpose, whether than be soft fabrics perfect for crawling, or robust attire for exploring.
3. We believe that no person, animal, or our planet should suffer to bring us fashion.
4. Lastly we hope to continually strive to bring our prices down through the economies of scale
No more pink is for girls, boys must be tough and girls can't play with dinosaurs and trains!
Our clothes will always be unisex because we are very passionate about campaigning to remove the gender labels in children's products as they just perpetuate outdated stereotypes. We simply think all kids things should be unisex then girls and boys will be free without the reproach of society to like what they will. No more pink is for girls, boys must be tough and girls can't play with dinosaurs and trains!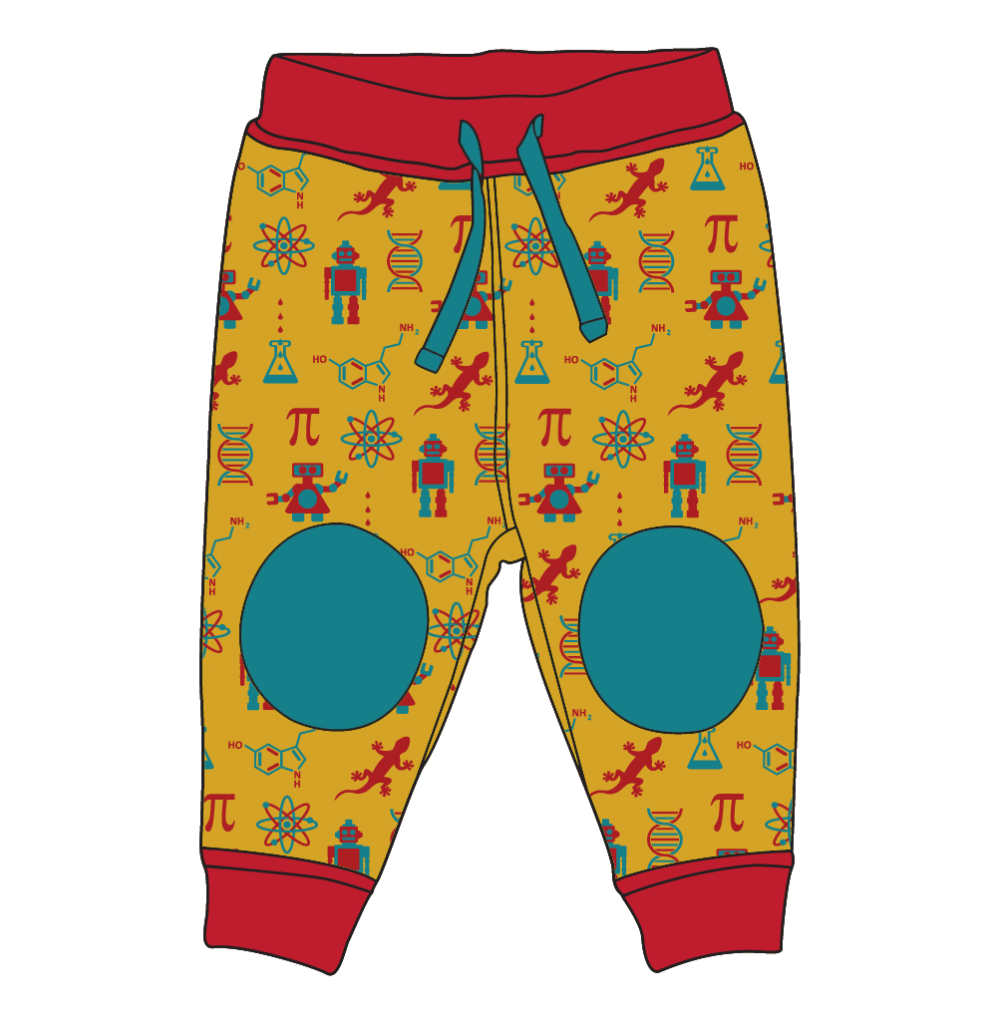 We use organic cotton grown within a 40km radius of the factory that makes the fabric and the garments so the CO2 footprint is low. They are GOTS (Global Organic Textile Standard) registered which means EVERYTHING they do, right down to the printing dyes, cleaning procedures and packaging, has to be eco-friendly. They also buy the cotton through Fairtrade cooperatives supporting farmers with a premium price for their product.
We are a profit driven business which has put people off sharing our campaign. Our actions have a positive effect on society. The 2 things don't have to be at odds. We don't require donations to do our good. By manufacturing sustainably and supporting Fairtrade cooperatives all people involved in our process get paid fairly and treated fairly. So in effect, the more successful we become, the more people we can help without ever asking for a donation.
Kickstarter Campaign
Right now we have a Kickstarter campaign live to raise £13,000 by the 24th of June so we can manufacture 500 units of our nature inspired dungarees and 500 of our trousers of space and science (250 of each design). We have 5 days to meet our goal. If we fail we don't get the money and nothing will be deducted from backers for their support. Please check us out and support in any way you can, we have some pretty awesome rewards you can grab from cool temporary tattoos and badges to our unique dungarees and trousers (which are run to ages 7-8, cut roomier for cloth bottoms up to age 2-3)
Good luck Gecko Clothing, love from Ang! x
Disclaimer: I read about Gecko Clothing via my personal networks and love the idea, this guest post is to raise awareness of something I'm interested in, it is not a sponsored post