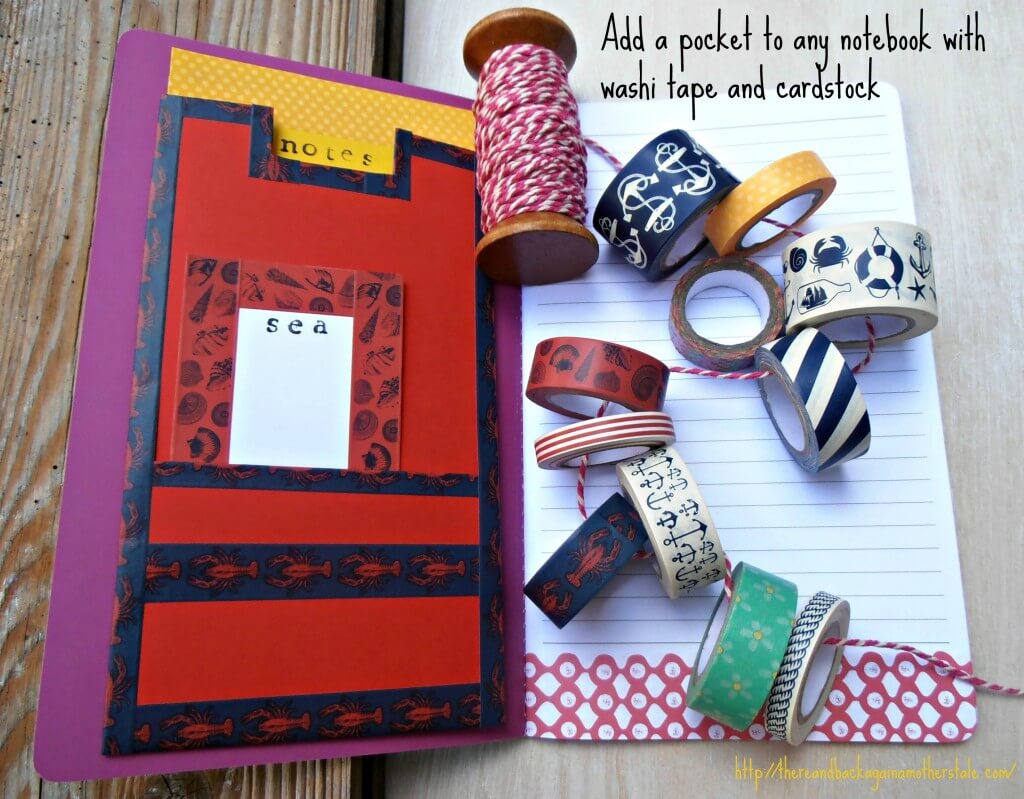 As I can be working on a wide range of research projects at any one time I like to use a different book for each one. I really rate Paperchase notebooks as they're pretty good value and come in a wide range of colours and sizes, I add this washi tape notebook pocket to the front of each to store my notes and any interesting documents I pick up along the way.
This is one I made for our holidays last year; I added it to our travel journal to store our ticket stubs and leaflets which I use for scrapbooking. The nautical washi tape has had a LOT of interest, that's Paperchase too!
You can do the same with any notebook you like if it has a sturdy cover, using just a piece of cardstock and some washi tape adjusting the measurements to suit your needs.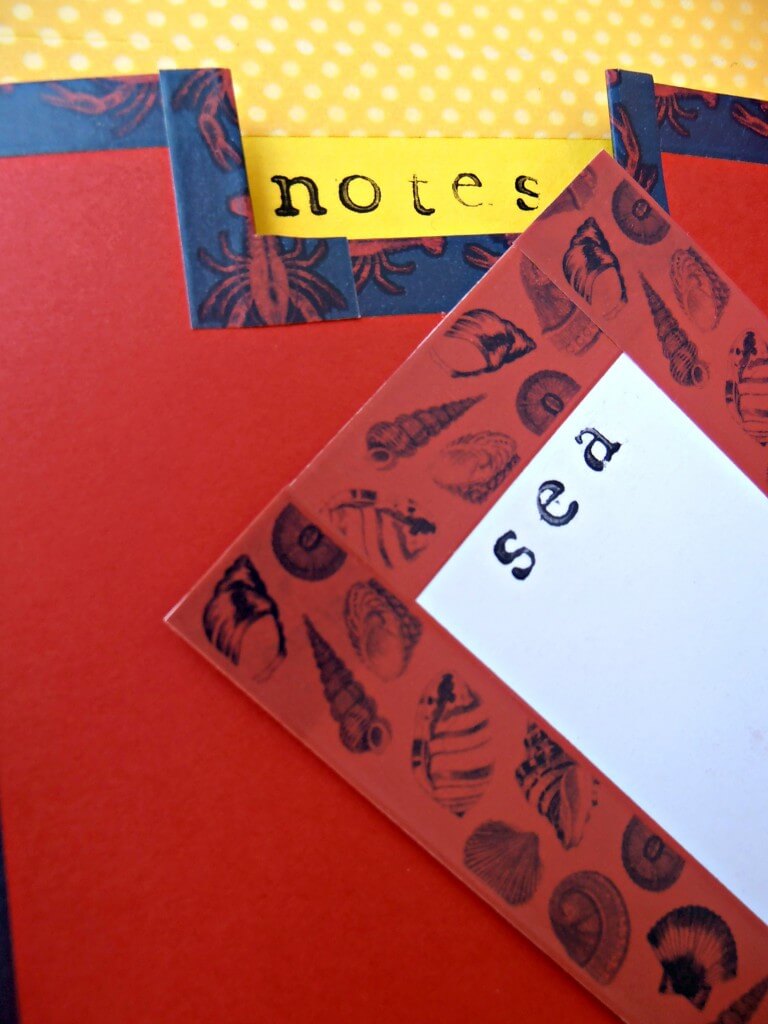 I simply cut a piece of card to the height of pocket that I'm happy with, fold the bottom of the card up at a height of about one inch and then fold the card in three, taping the fold lines with my washi tape and leaving the top of the pocket open then taping all the edges folding the washi tape down the middle to make a sturdy pocket. I then stick the pocket into my notebook with strong glue.
If you like you can cut a notch out of the middle section of your card to make opening the pocket easier, I also added another strip of card to make a second pocket for smaller ticket stubs, handy!
(NB I buy a lot of stuff at Paperchase but this post is not associated with them!)