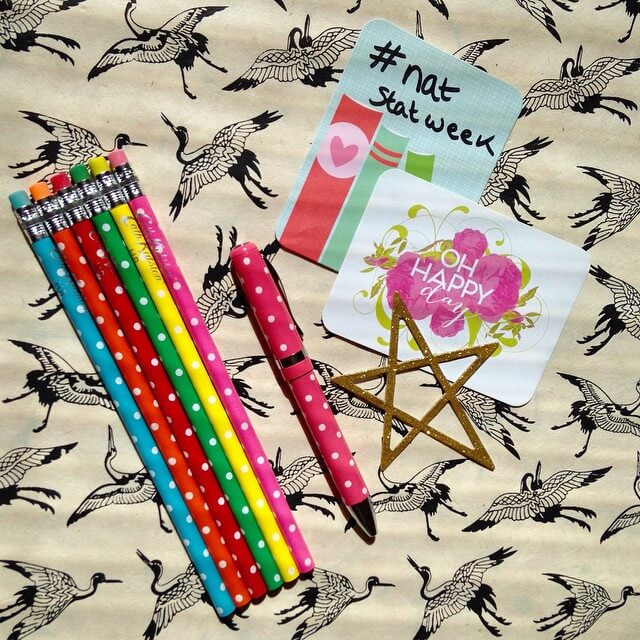 National Stationery Week kicks off today with Pen and Paper Day and I'm working from home using these Cath Kidston pieces and writing a training plan for work I'm starting this summer.
I made some notes earlier this week mulling over why I think it's really important that we continue to value the handwritten over word processing and I think I'd sum this up by saying handwriting brings a personal touch, allows me to be more reactive as I always have a pen and paper to hand and keeps my mind sharp too.
There are five things that I think we can all try to #keepbritainwriting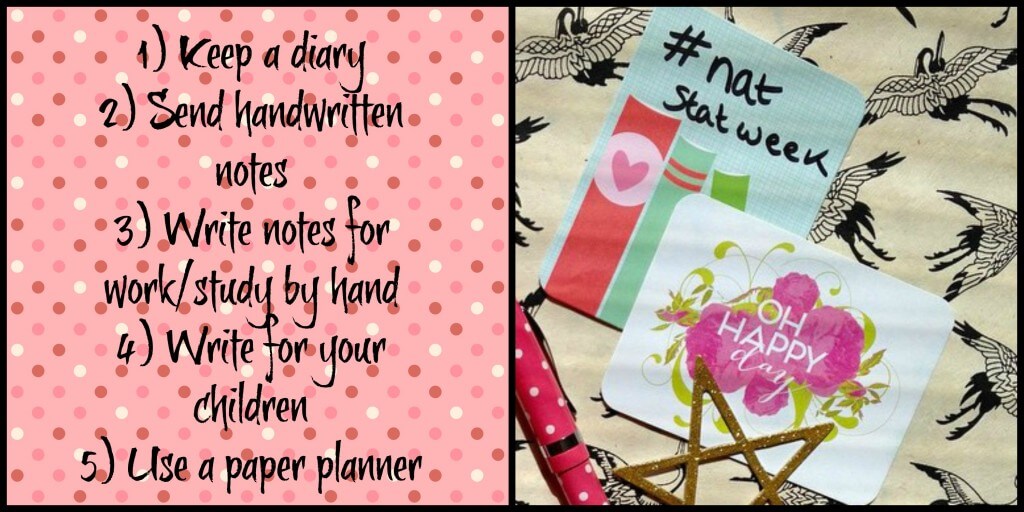 1) Keep a paper diary
I write in a journal most days, reflecting on the day, hand writing this means I take the time to think about the words before I write them down, mulling over the positives and negatives of the day, counting my blessings and planning for the future
2) Sending handwritten notes
I love nice note paper and these Project Life cards in the photos above are a new thing for me, I use the double sided ones to send notes to friends, leave notes for the family and it generally brings me joy to work with nice paper, so they bring colour to the mundane too!
3) Write notes for work/study by hand
I never make meeting notes onto a tablet or laptop if I can help it, I write quicker capturing more by hand, the nuances of conversation are missed when I type too, so I like to note interviews down on paper with a trusty biro
4) Write for your children
J can't write yet but is interested in letters and numbers, we draw together but I also write for her too, it's a lovely bonding exercise as I want for her to love to read and write too
5) Use a paper planner
More on this later in the week, but since returning to an old fashioned paper planner with stickers and colour coding I feel much better organised and I definately keep it better updated than the days where I kept scrappy notes to pop into Outlook at a later (never!) time
Do you value the handwritten? Why?