History Lesson!
You know that term, Hallmark Holiday meaning a commercially designed holiday or festival? Well the cynic in me doesn't really 'do' them; but I am interested in marking our wedding anniversary (9th July dear readers!)
It got me wondering where anniversary celebrations originated from.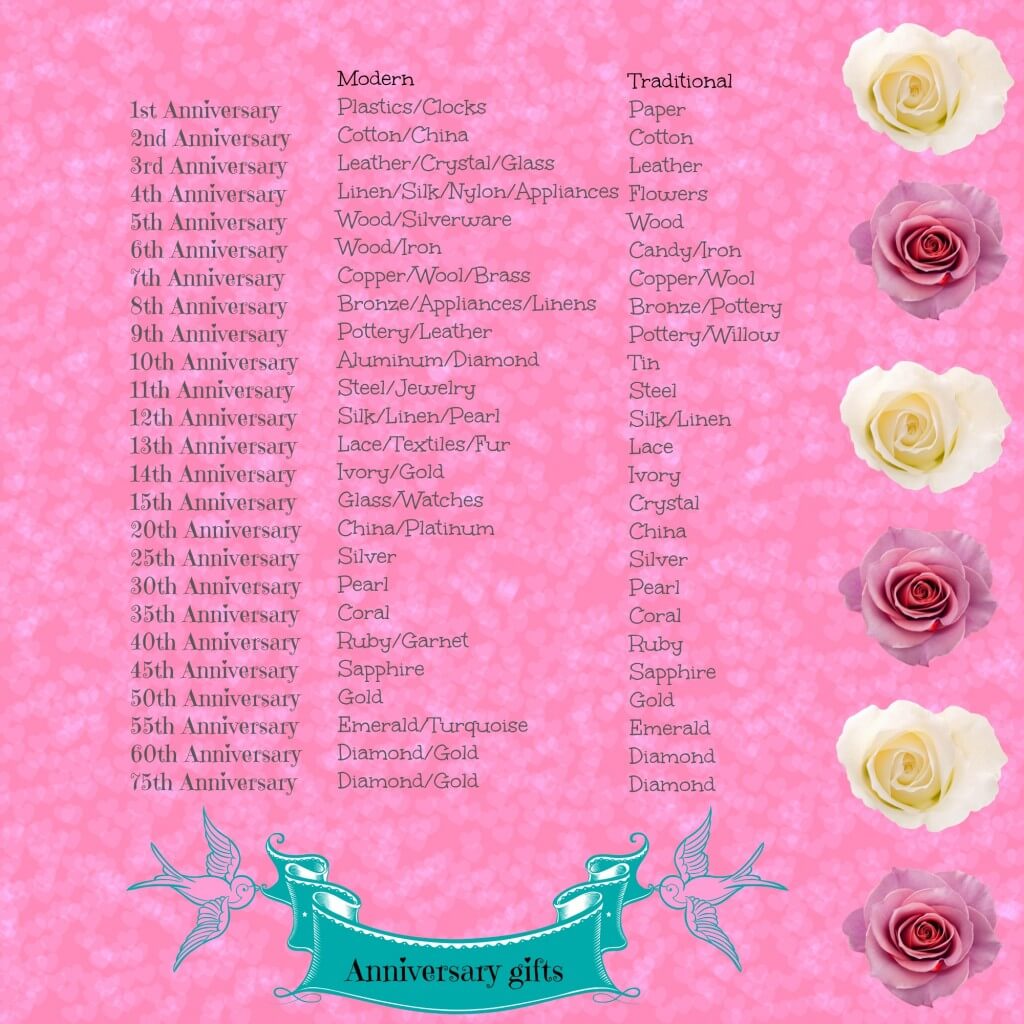 It seems the historic origins of wedding anniversaries date back to the Holy Roman Empire, husbands would crown their wives with a silver wreath on their twenty fifth anniversary and then with a gold wreath on the fiftieth.
Later in the twentieth century commercialism led to the addition of more anniversaries being represented by a named gift, I knew some of the traditional ones, but where do they come from? A spot of googling showed that the themes have expanded and adapted over time, diamond was always a well known symbol for the 75th anniversary, but this changed to the now more common 60th anniversary after Queen Vic's 60 years on the throne was widely marked as her Diamond Jubilee.
In 1937, the American National Retail Jeweler Association introduced an expanded list of gifts (I bet they did!). The revamped list gave a gift for each year up to the 25th, and then for every fifth anniversary after that
[Source: Wikipedia, natch]
DIY Budget Wedding Anniversary Ideas
I've created a Pinterest board with ideas for DIY budget wedding anniversary gifts, I've done this for the modern list, but I've presented the traditional too, if you're an old soul!
Follow Thereandbackagainamotherstale's board DIY Budget Wedding Anniversary Ideas on Pinterest.
And finally here's my own latest make for our third wedding anniversary (glass), a terrarium, he loved it!