Inspired by a recent trip to a garden centre I decided to have a bash at making willow plant supports saving myself five to ten quid a pop and using some of the willow I gathered on a recent walk with Joss. I think they look really rustic and I wanted to recreate this look in our own space.
We followed this tutorial and I have to say it was an enjoyable hours work while little miss played with her sandpit and water table.
This one is holding my lavender plant that took a bit of a battering with the recent heavy rain.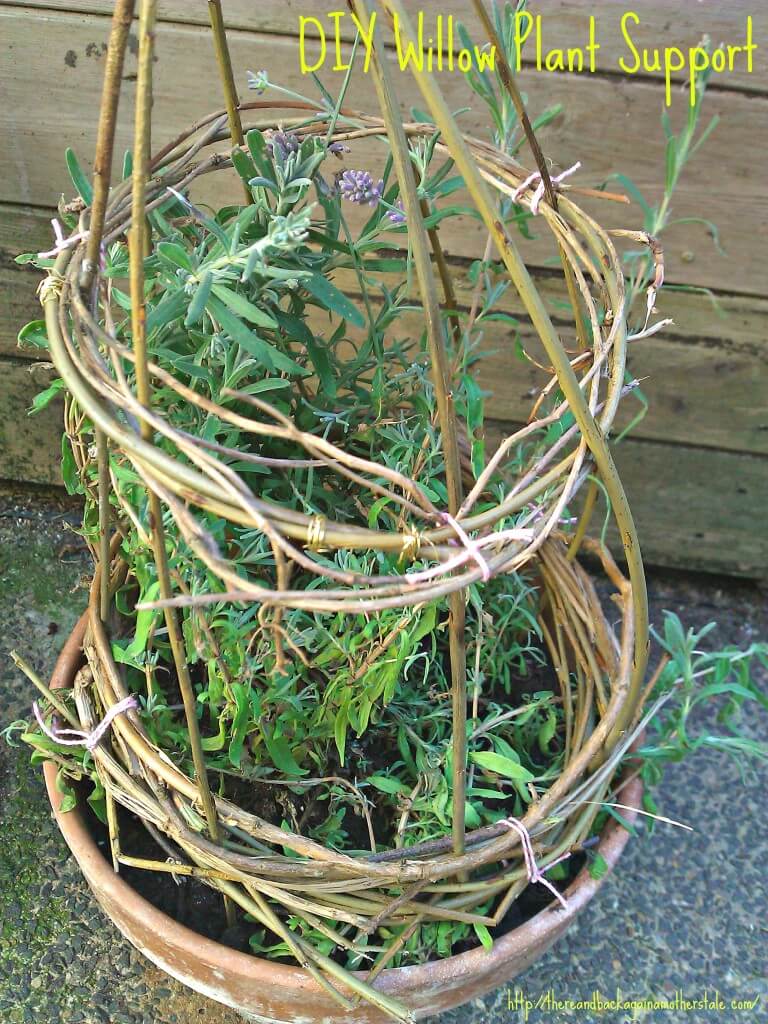 If I make more I'll soak the withies (the long bendy flimsy willow branches) for a bit longer to make them more malleable, but hey, handmade never looks perfect, it's knowing you made them for free and enjoyed the process that counts!