When I wrote this post about dressing a toddler for summer outdoors the sun's harmful rays were in the forefront of my mind. Joss is often to be found outdoors, and her favourite activity is water play so I needed a sun protection that could offer an element of water-proofing too, the more natural the better.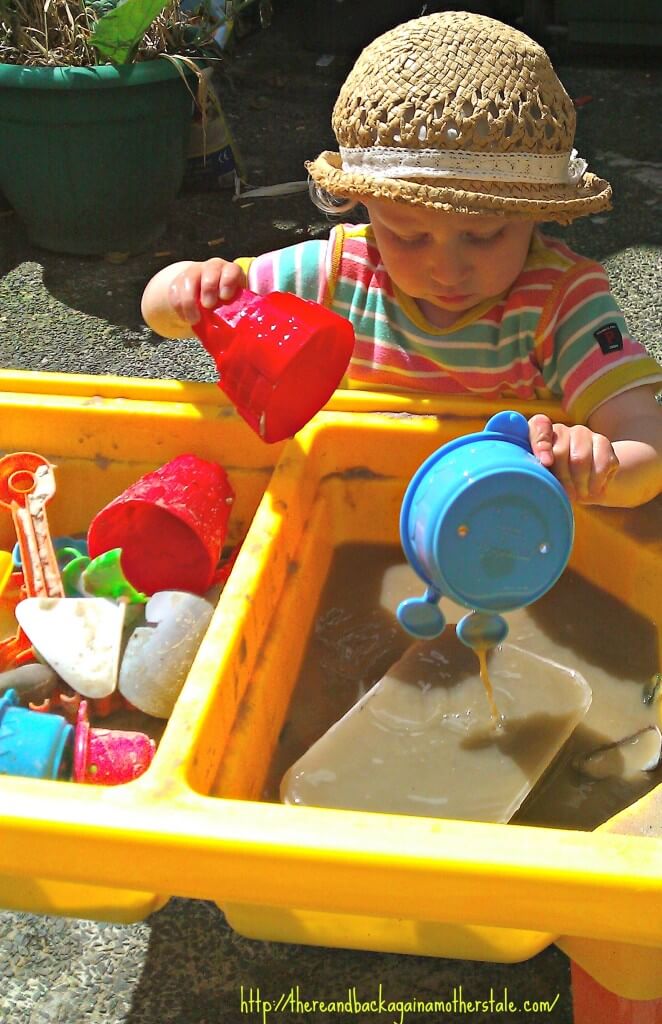 Formulated for children's more sensitive skin Natural Sun Protection SPF30 Spray for Kids from Aubrey Organics is an SPF 30 sunscreen offering full UVA/UVB ray protection in a convenient spray bottle for quick and easy applications. It's water resistant for a full 40 minutes which is about the length of our water play sessions; paraben free and organic it meets my requirements and as it's fragrance free I was happy to give it a go with our sensitive-skin toddler.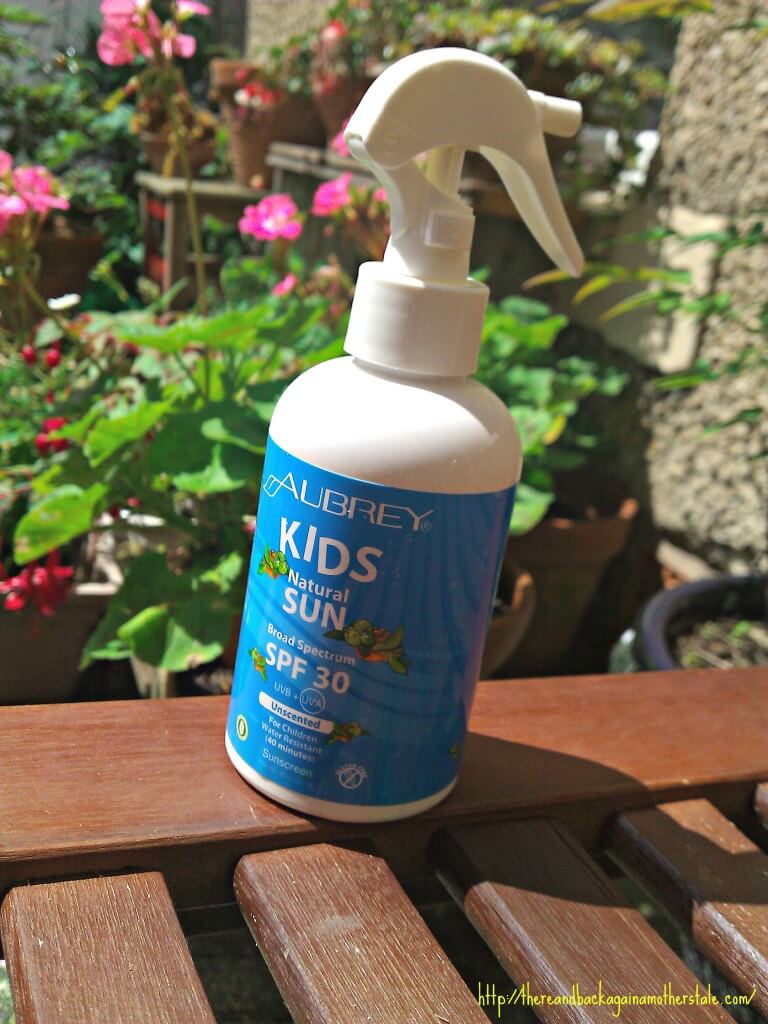 I really liked the easy spray bottle and it added an element of fun for Joss, it had a pretty accurate spray for less mess! That it can be locked in transit with that little side button you can see under the spray cap means no spills so I was happy to keep it in the changing bag knowing it wouldn't leak and it offered a really good coverage, a little harder to rub in than others we've tried but it meant I knew we were getting good coverage, it was perfect for her sensitive skin and wasn't as 'sticky' as alternative brands.
Priced at £15.98 this is pretty close to the pricing of other brands that offer natural sun protection and I liked that they offer an SPF 45 coverage too as I'd want to use that level of protection should we holiday abroad; I'd recommend Aubrey as a great natural sun protection product for toddlers with sensitive skin
Disclaimer: We received this product to review, all views are my own