Gro clock for sleep training
Long time fans of the Gro Company range, particularly their sleeping bags (remember this photo of J, cute or what!?) I was delighted to be offered a Gro Clock to review, having heard such great things about them.
Reticent though I am about 'sleep training' per se, Joss is now of an age where her night owl habits are taking their toll on her daytime behaviour, she's often having crashes during the day where her mood drops because she's not getting enough sleep. Although we're managing this with the odd daytime nap this isn't going to be sustainable for much longer.
It was with interest then that we looked at the Gro Clock as an option. The Gro message is "How do you get your children to understand when it's time to get up? SIMPLE "stay in bed until you see the sun!" It's aimed at toddlers aged two and over and Gro Clock uses fun images of the stars and sun to communicate when it's time for your tot to go back to sleep and when it's time to get up, it glows blue at night and yellow with a sunny smile in the morning.
You set the time of wake up and can set the clock for a nap time too, it was really easy to get set up and the brightness is adjustable too, handy as we don't use a night light but needed to introduce one this winter after frequent wake ups when Joss was a bit poorly recently. The Gro-Clock is mains powered and the cord is long enough to reach up onto Joss' toy chest to make it easy for her to see it in the night.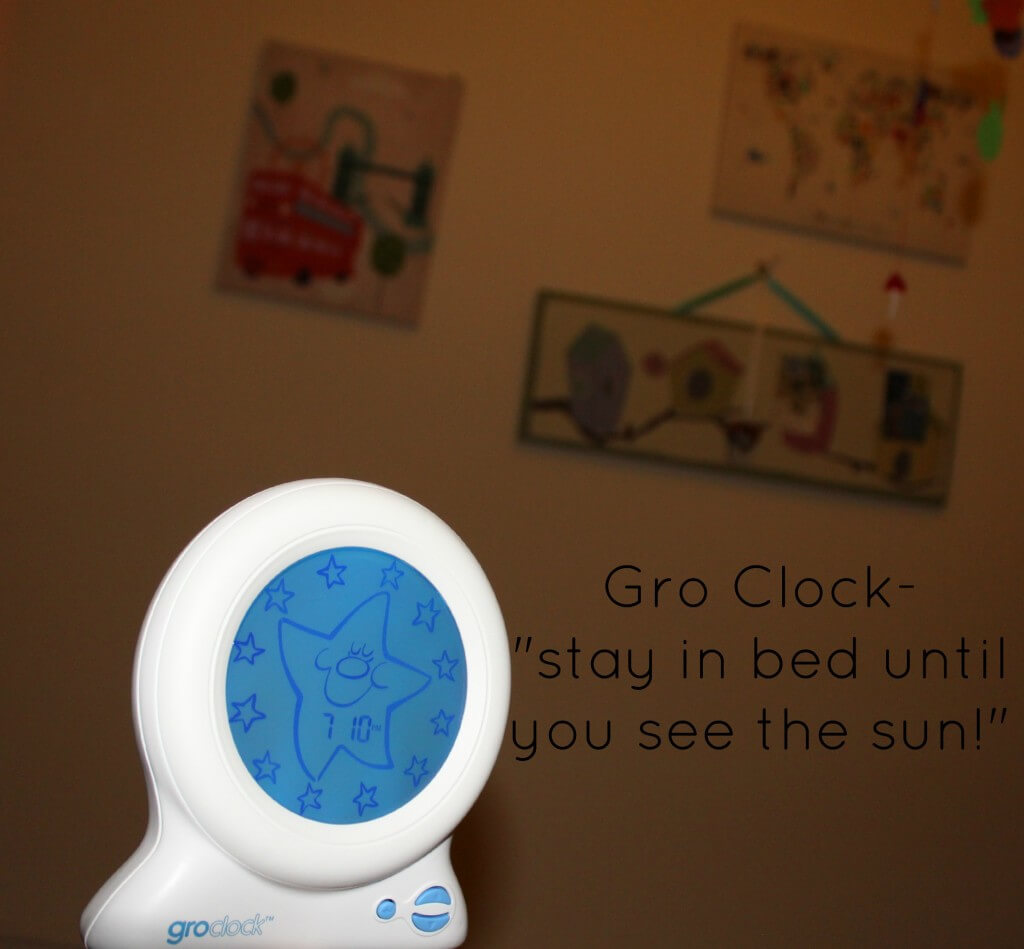 I liked that the clock comes with a story book so we were not introducing something new into the bedtime routine totally cold (sleep deprived parents will sympathise, the idea of introducing something that could make a tot go the other way is something we're loath to introduce!) – the characters are fun and the story is really sweet, the moral of the tale is that if you're late to bed or too early to rise you will be too tired to have fun the next day! The book is really nicely illustrated and a good size for small hands but a hardbacked version would last a little longer I think!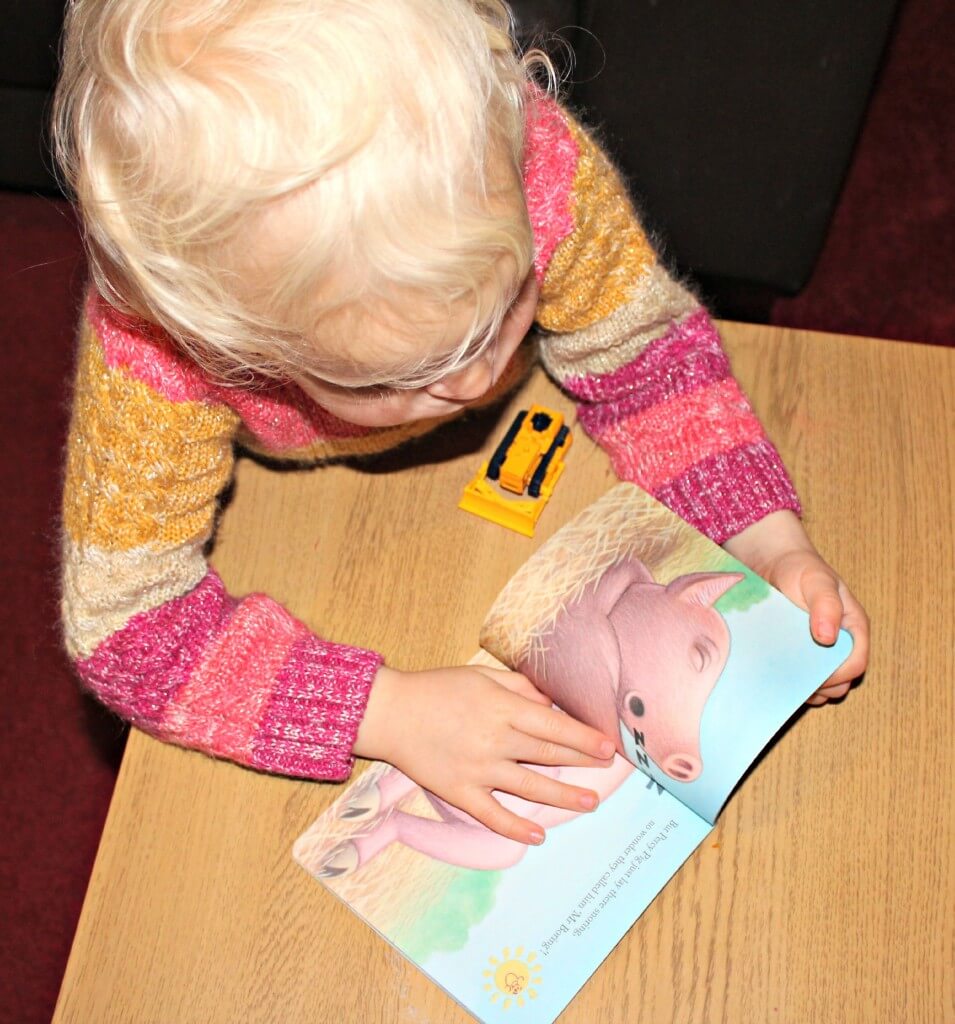 Gro-clock features:
Glowing screen shows images of stars and sun to communicate 'sleep' and 'wake-up' time
Includes bedtime story book
Stars go out one-by-one during the night to show the passing of time
Key-lock option
Option to set two separate wake-up times (weekday/weekend or night-time/day-time nap)
Adjustable screen brightness
Silent operation
Optional audible alarm feature
Mains powered. Suitable from age 2+ years
How did we get on?
The first night we used the Gro Clock Joss was VERY interested in the blue light and stars and I was worried it was too distracting but by night two the soft blue glow seemed to comfort her and she went happily off to sleep. It's hard with a tot that has quite changeable night time patterns to say how effective Gro Clock has been at establishing a better bed time routine but I would say the night light element has reduced her crying at bedtime and there are more nights than we'd had previously where she goes off to sleep chatting happily, which reduces our stress and worry as parents too.
In the dark mornings Joss would usually cry out or yell "it's morning time" despite it being 5am, after about three days we started hearing her say "it's not dark, it's morning time" – I think having a night light is a big help for her now and we've cracked the early morning starts too.
I can't say she's sleeping longer but she chatters on quietly in her bed instead of starting the day with yelling, a much more gentle start to the day for all of us! I like that the stars count down to show time ticking over as this prepares her for using a 'big clock' when she gets older too.
I think the book is great for starting a conversation about the importance of sleep; we'll definately use it for a refresher as Joss' sleep patterns can be quite changeable!
Priced at £19.99 and growing with a little one as it has an audible alarm feature too I'd say this makes a great value addition to a children's bedroom and is well worth a try for any parents struggling to establish sleeping and waking routines.
Disclaimer: We were sent a Gro Clock for review purposes, all views are my own