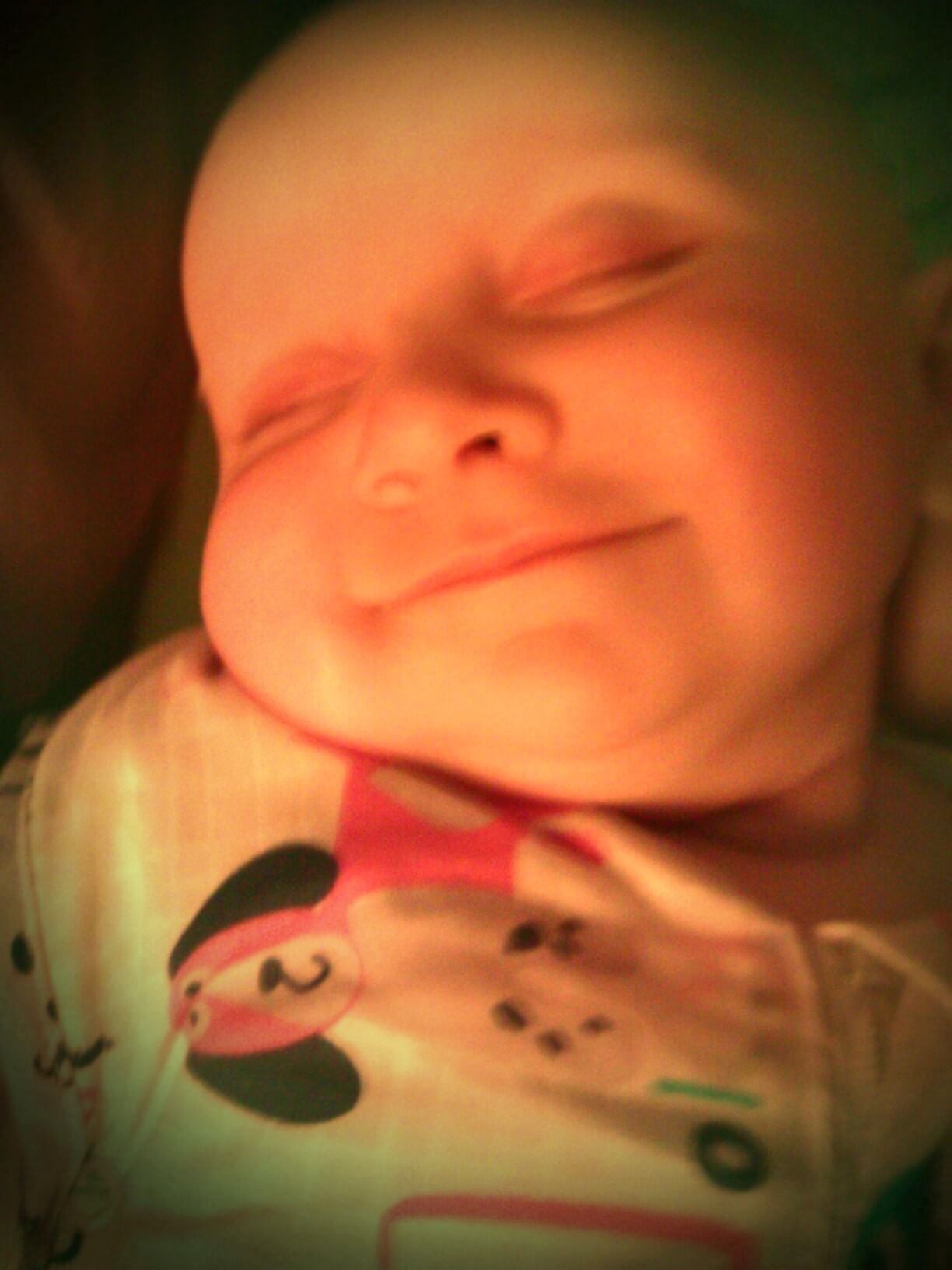 Slightly blurry, taken at 3 in the morning, a smiling in her sleep 13 week old Joss. This photograph is on my desk at work, to others it is a smiling snap of a sleepy baby, to me it holds so many precious memories.
When I took this photo it was probably one of the first nights that I wasn't terrified of being a new mum. Shortly after I snapped this Joss started giggling in her sleep, the video that goes alongside this photo makes me laugh so much, you can hear me quietly chucking in the muffled background, coming out of postnatal depression and enjoying this snuffly little lady.
Why did I take it? For Daddy to enjoy the next morning? Perhaps, but more so to remember that every sleepless night is so so worth it, and after last nights teething 'worst sleep ever' it's lovely to see this photograph again!