The challenge
The lovely folks at Crafter's Companion set me a little Easter challenge, to make an Easter wreath using some goodies they sent me in the post. I love a craft challenge, and haven't done anything creative for a few weeks so I took up the mantle, and here are the results!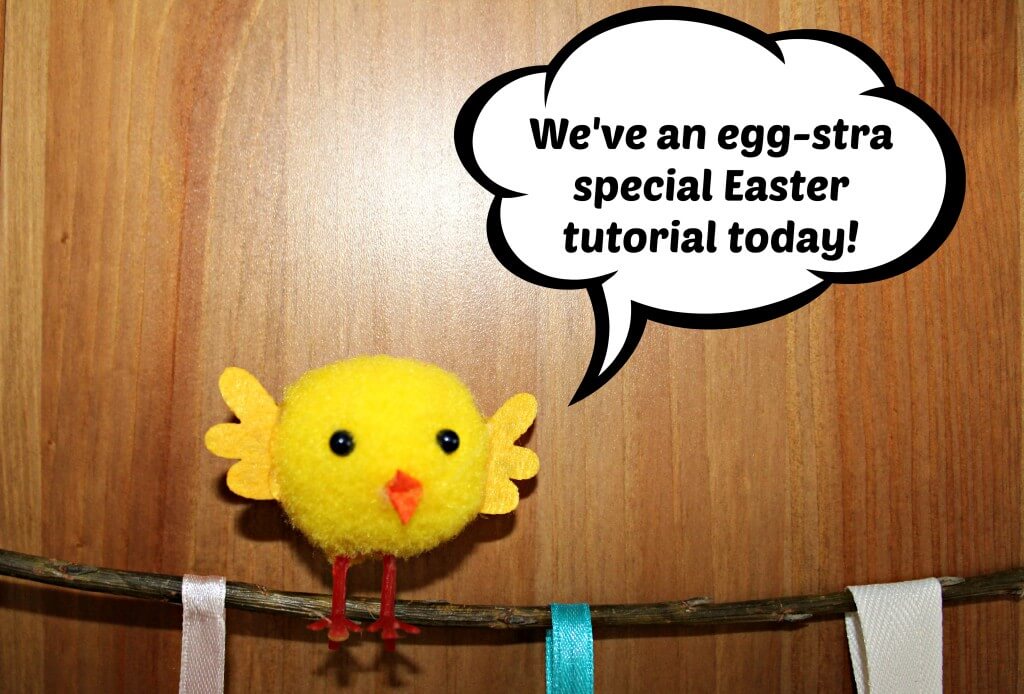 Supplies
A cut out cardboard ring (I made my own by drawing around two different sized plates and cutting out carefully with scissors
Two different coloured ribbons (I used a spring green and cream)
Collal tacky glue and Collal all purpose glue
Crafter's Companion Centura pearl card pack
Patterned paper flowers
Buttons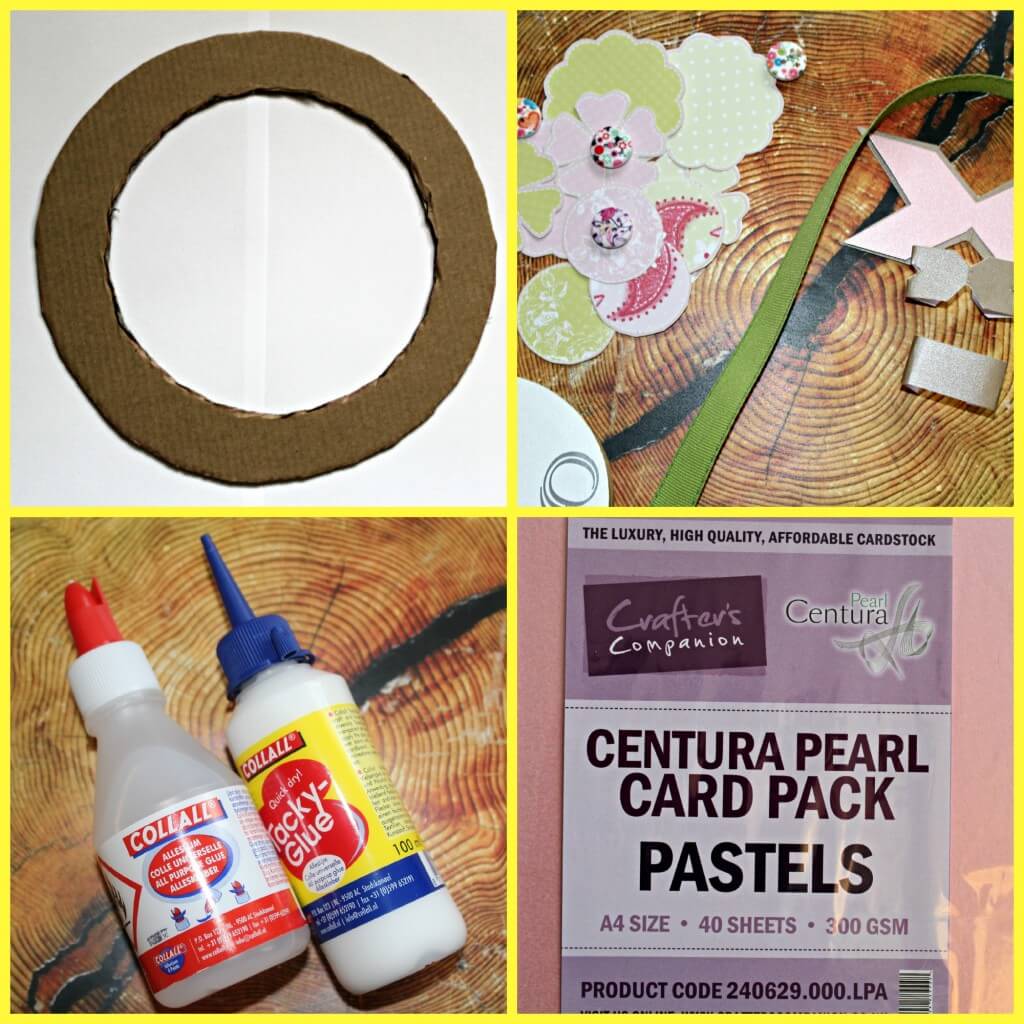 Easter Wreath Make: How to
Secure your ribbon to the back of the wreath with a little all purpose glue, then wind the ribbon around until you've covered just more than half of the wreath. Switch to your second colour ribbon until the wreath is completely ribbon-wrapped.
Add another length of ribbon using all purpose glue to make a loop to hang your wreath
Cut out your flowers from patterned paper (I used a printable) and cut out some rough leaf shapes from pearl card stock. Assemble your flowers in layers with tacky glue and pop a button in the centre of some of them to add to the 3d effect, stick the leaves to the back of each flower
Assemble your wreath by gluing the flowers into position slightly off to one side of the lower wreath
Cut some ribbon shapes from pearl card and assemble with tacky glue. I cut a large ribbon shape, a smaller copy in a contrasting colour, then assembled a simple 3d bow by gently folding the card stock to make the ribbon 'stand out' – a final loop of card to cover the centres of the ribbons finished off the look – again I used tacky glue to affix to the wreath
The finished piece!
I have hung my Easter wreath onto a piece of willow branch, with some contrasting coloured paper eggs to add to the festive feel! I'm really happy with the finished result – thanks Crafters Companion for providing me with the materials and the inspiration for this eggstra special make (no more Easter puns now, I promise!!)