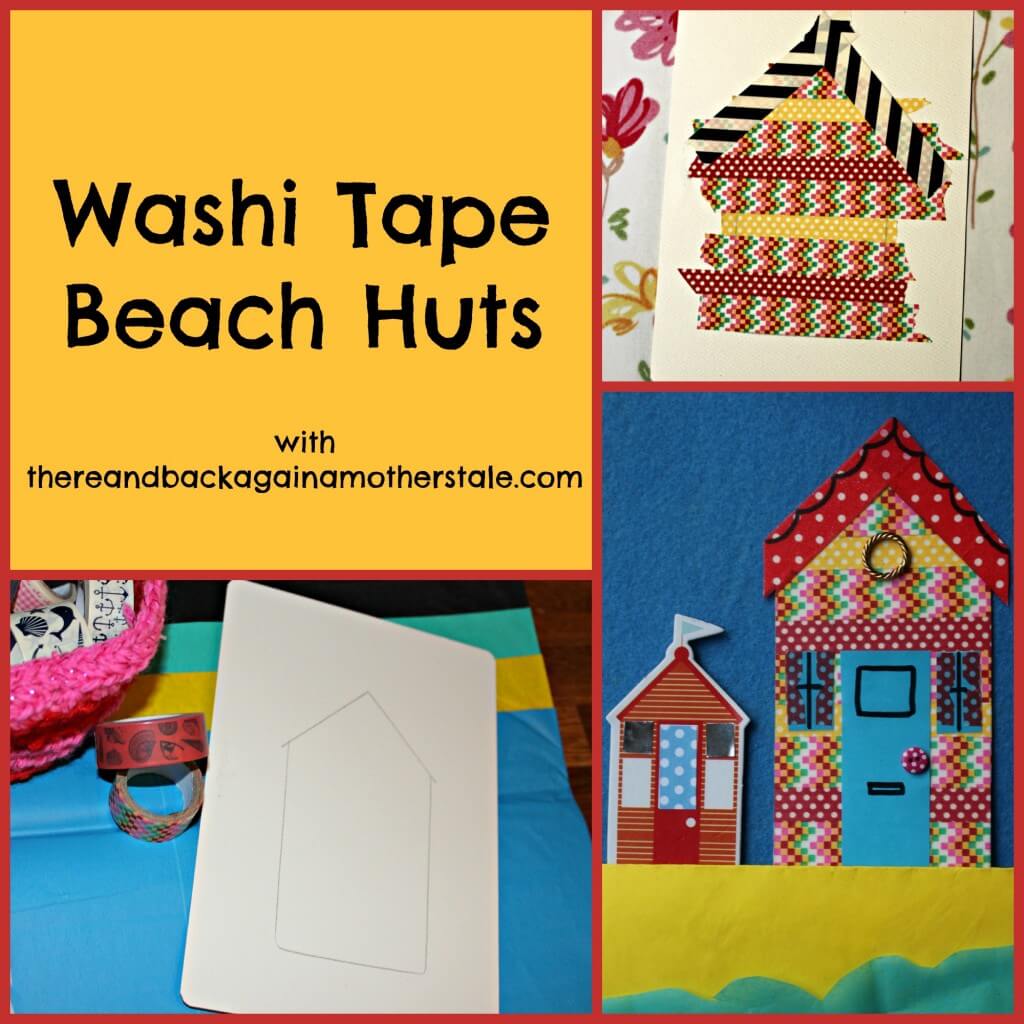 This one does what it says on the tin, it's a swift tutorial using washi tape, I know it's winter but I've made a stack of these using different tapes and am going to string them onto bunting for in J's bedroom, there's something really jolly about stripy beach huts, whether using traditional blue and white tapes or something a bit jazzy like this one!
How to make washi tape beach huts
Make yourself a beach hut template (essentially a rectangle with a triangle on top!) and draw around it onto plain card.
Use your tapes to fill out the design, hoops work well but any design would work really! You can overlap the tape and be quite rough with it as long as you cover the hut shape.
Finish the hut by using a wide tape in a contrasting colour to make the 'roof'
Decorate as you wish, I used wide blue tapes to make a door and windows and decorated with a sharpie, a button and some washi curtains and a gold 'rope' effect embellishment.
Cut out your beach hut and use as a card topper, as bunting or a jolly postcard!