Once something has a Hey Girl meme devoted to it you know it's reached cult status, ladies and gents I give you Exhibit A: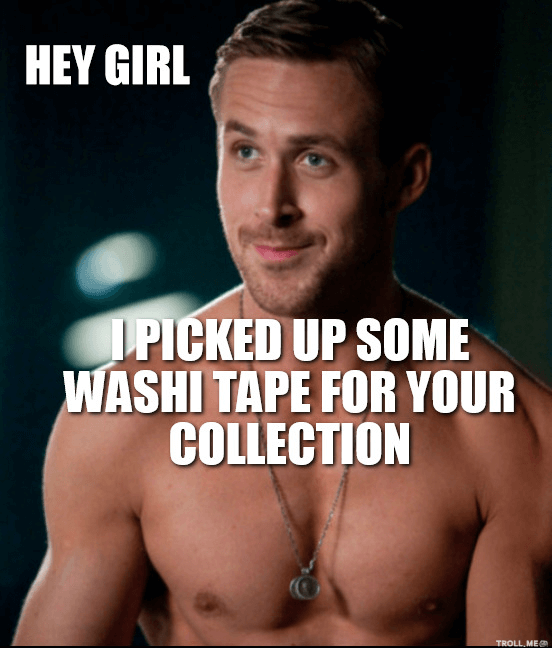 Washi tape is something of an obsession of mine, it's eco-friendly;, made from rice, wheat or hemp paper, and as it's non-plasticky it's totally repositionable, tearable and removable, so pretty adaptable too. Washi translates from the Japanese to Wa (Japanese) Shi (tape) and comes in a massive range of widths and designs, I buy mine from Ebay, but supermarkets and stationers are starting to get in on the trend.
Here's a small selection from my own collection: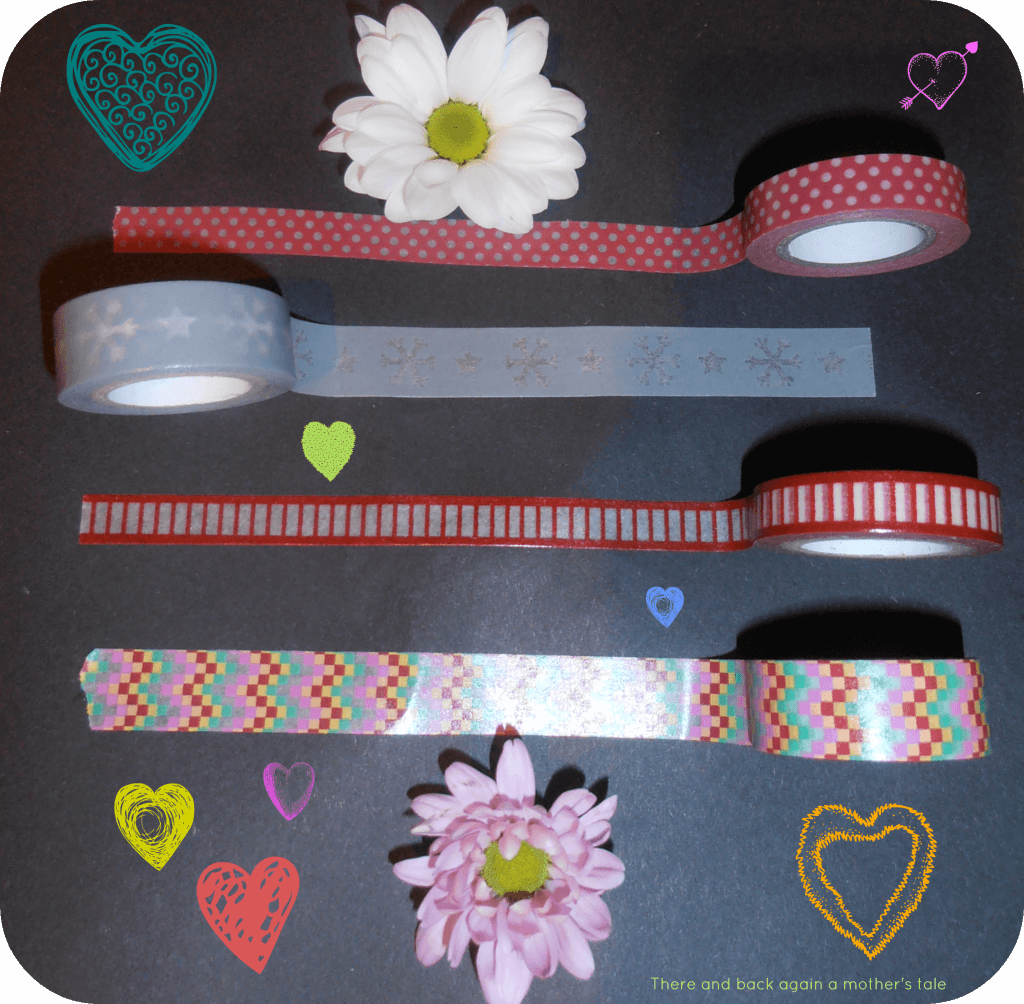 What can you do with it?
Unless you've been living under a rock, i.e. not on Pinterest, you can't fail to see Washi crop up in people's pins if you look closely.
What do you suggest?
Here's one I made earlier, I used my tapes to cover a lightswitch cover, if I decide to change it I just remove and reposition, cut bits out to add decoration, or, as it's made from paper and biodegrades, I see no reason why I couldn't pop it in with my paper recycling.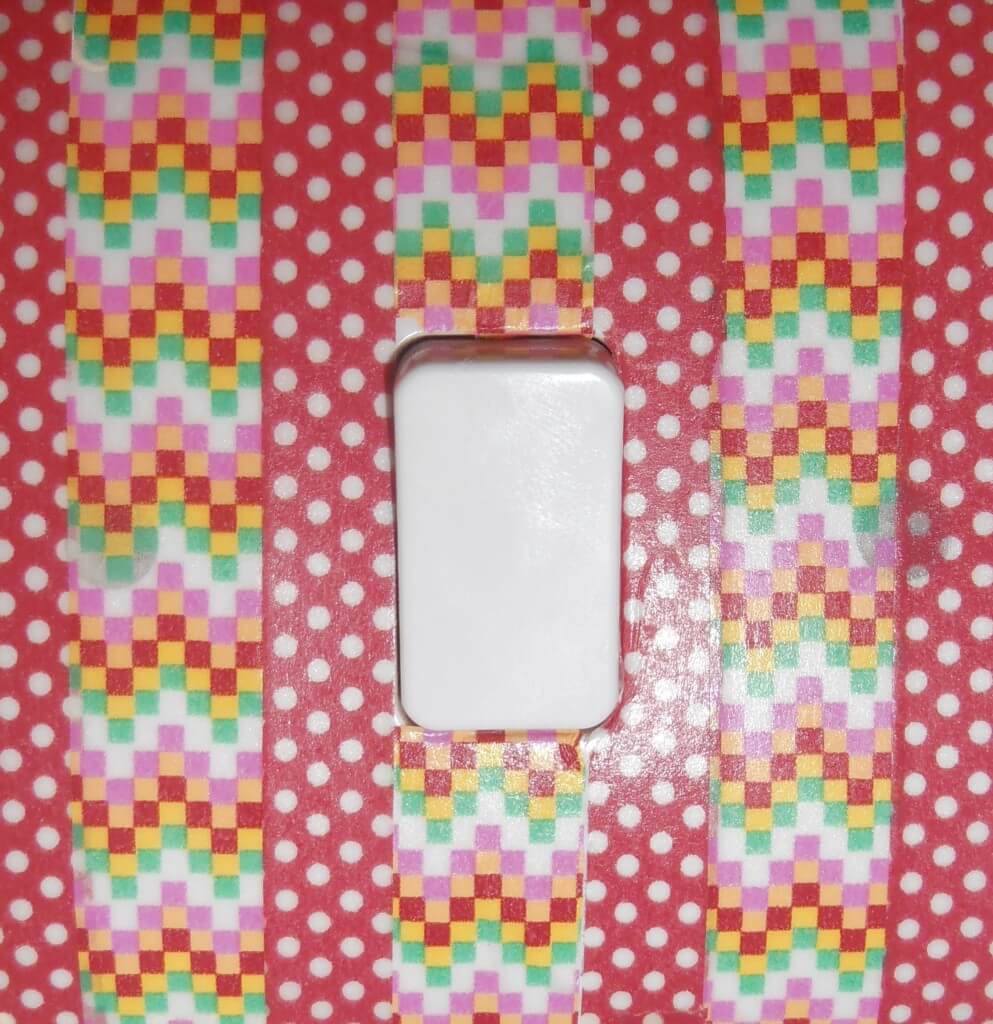 Sound Pinteresting?
See more ideas on my board, here
My favourite idea of the moment is from Le Jardin de Juliette, post here
Her Car track idea is ingenious and older kids could reposition it too!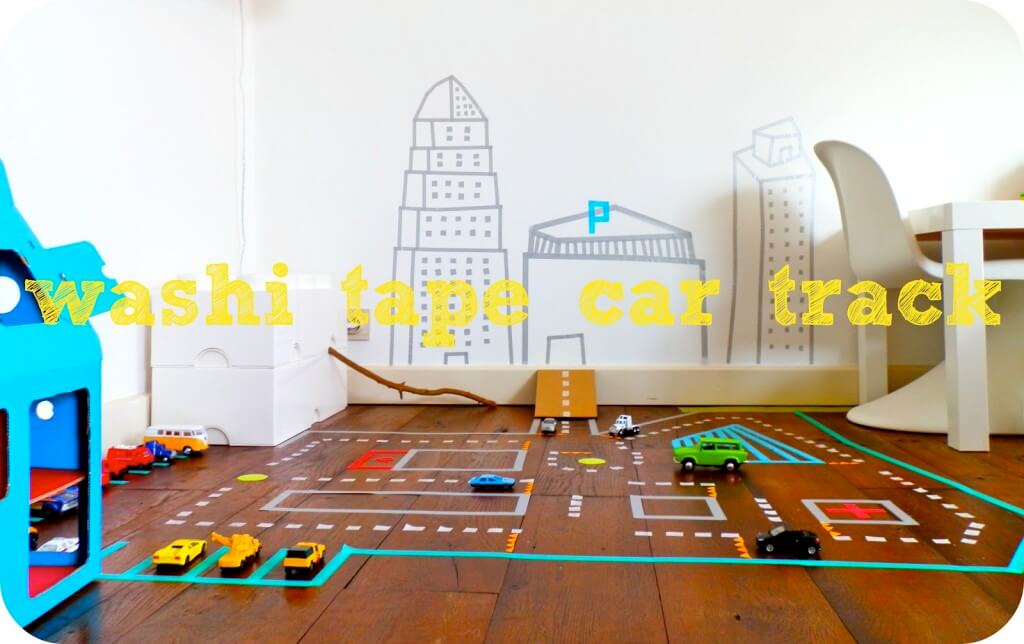 (from http://lejardindejuliette.blogspot.be/2012/09/washi-tape-car-track.html)