I absolutely love air drying clay, it's really easy to work with and has a really nice finish.
I bought a pack for £2 and started with a project I've wanted to do for a while, making a little trinket dish, something I'd seen on Pinterest. Decorated with a sharpie and sprayed with some varnish to finish it off I was really pleased with the results.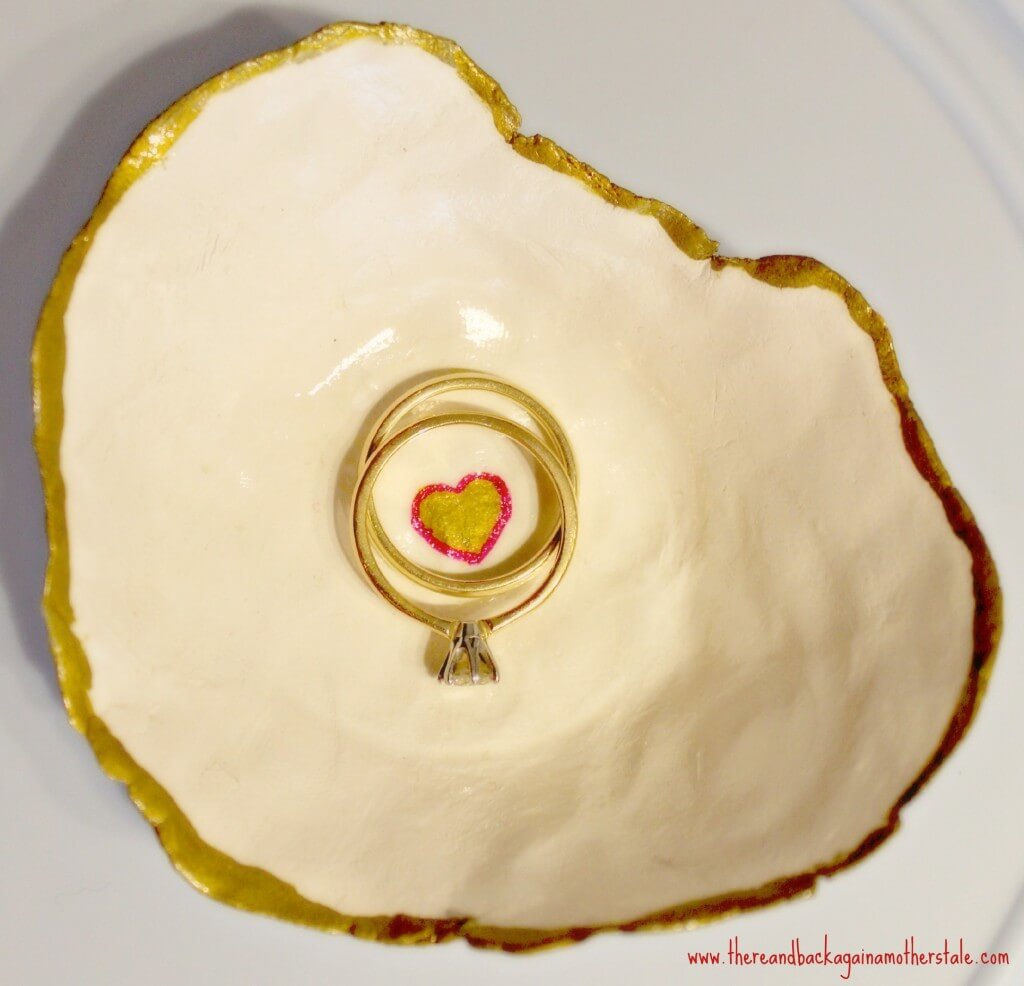 Air drying clay at Christmas
I made a few more to give as gifts, then used the leftover clay to make some Christmas tags/ornaments. These probably worked out at less than a quid to make and I'm really happy with the results.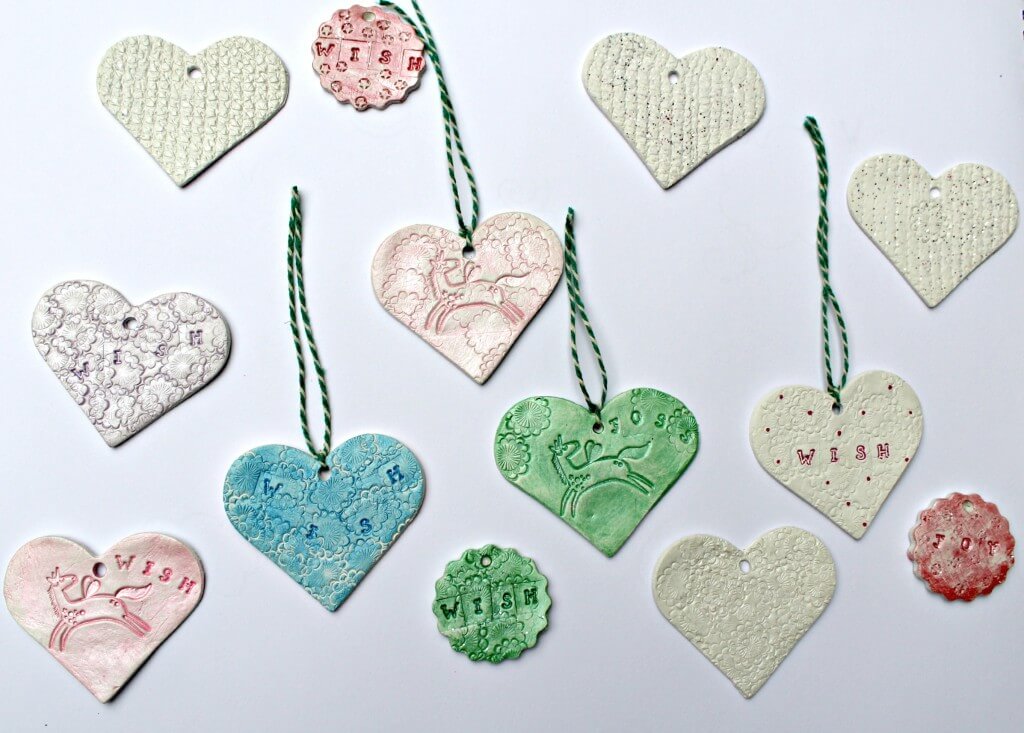 I rolled out the clay to about 5mm thick and cut out the shapes using heart and circle cookie cutters, then I used various stamps including alphabet stamps to emboss designs into the clay (the bobbly designs were printed using a scrap of an old jumper so you don't need stamps to get a nice result!) A straw was used to pop a circle in the tops so they can be hung on ribbons.
After two days they were dry and ready to sand gently, then paint. I checked on them every so often to check they were still nice and flat, air drying clay can curl so do take care to check on them!
I used metallic paints from Joss' stash to decorate them, then finished them with a spray of varnish too.