We've long been fans of Smiggle's fun range of quirky stationery, their strapline, 'where a smile meets a giggle' brilliantly reflects their light-hearted, bold and colourful range.
I think stationery makes a brilliant gift, of course I'm a real stationery-lover but it's something we all use and I think that bringing a little fun to someone's play, study or work can be a really thoughtful present, and can help spark their creativity too.
With novelty pens starting from just £1.50 Smiggle offer a huge variety of stocking stuffers and perfect presents too. I was delighted and a bit overwhelmed when Smiggle asked me to review their range of Christmas gifts this year, I have to say a big thanks to them for this bundle as I absolutely love the selection and they've captured the things that Joss and I love perfectly!
Brilliant bags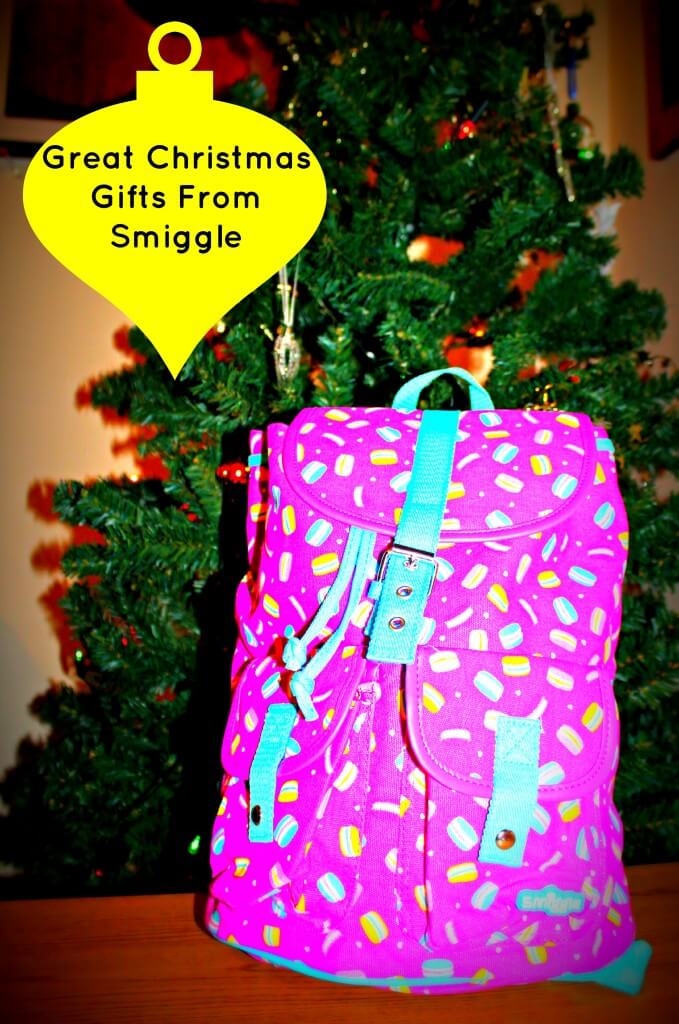 The Macarons backpack is a really great size, I know a few teens that would love to take this to school with them, vibrant, with pockets to stay organised and sturdy canvas fabric with a really fun design this is a really nice twist on a classic bag and I'll be using this myself to carry the shopping home when I carry Joss in the sling!
Stocking fillers to delight and spark creativity too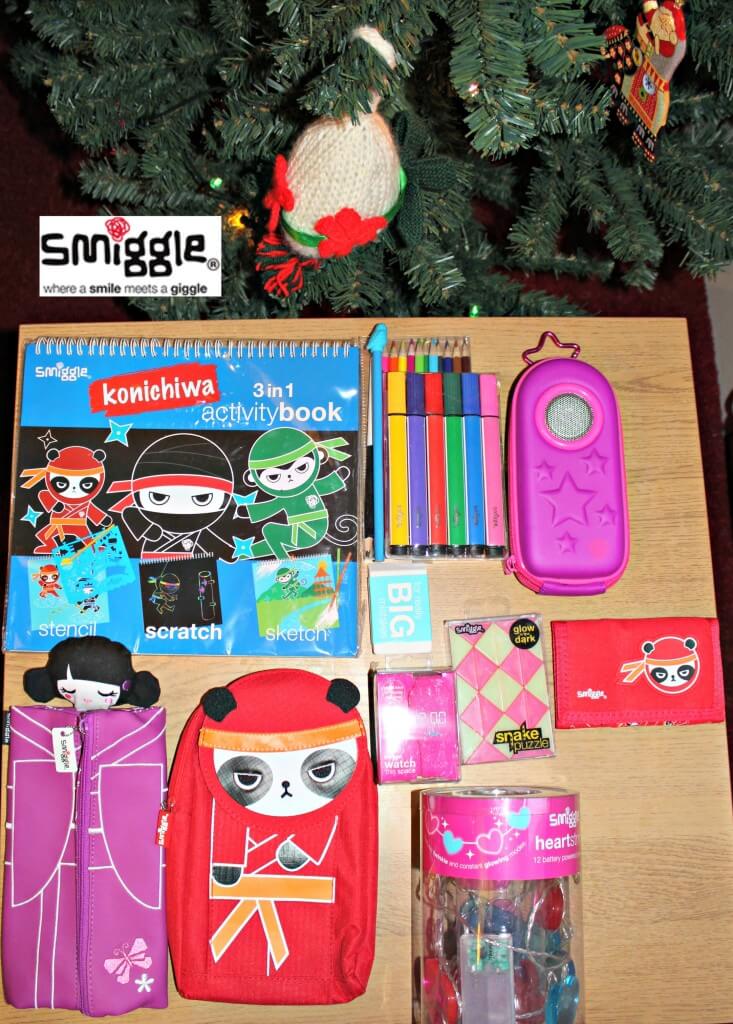 I love activity books, they're great for keeping little ones busy between courses when out for a meal, or for encouraging quiet moments of play on Christmas day when everything gets a bit too much! These Konnichiwa stencil books bring hours of fun and are great for getting creative juices going too!
The range of pencil cases and accessory cases are to die for! I love the idea of this speaker case, with room for a phone or i-pod, speakers and space to store other essentials I think this is a really unusual gift idea for a music lover. The pencil cases range from £5 to £15 and are fantastic quality. I always carry a pencil case with me as I do a lot of writing on the go, these are long lasting, made from sturdy high quality materials and how fun are they! I am loving these designs, they're so light hearted! The purple one is a Kimono wrap and opens out into a HUGE pencil case!
One of my favourites from this fab set of gifts is the heart shaped lights; the perfect addition to any youngsters' bedroom Joss absolutely loves these, when I put them up in her room she got into bed and just stared up at them in delight! All little one's love bright lights and this is a great way to keep that Christmas magic going, at £15 a set they're really competitively priced and great quality, their lightweight battery pack makes them really easy to hang anywhere.
Finally, more cool stocking stuffers in the shape of watches and toys, wallets and loads of brilliant novelty pens and pencils, practical but with a smart design edge. Smiggle's range of gadgets and games make really unusual stocking fillers. There's something for everyone and for every budget; from a £5 secret santa to filling a stocking for a stationery lover, check out Smiggle's website, you'll be hooked looking at their fantastic designs!
Disclaimer: we were sent a bundle of goodies for review purposes, all views are my own