Smiggle that's where a smile meets a giggle, is the latest stationary brand to really catch my eye. They have brought bright fun stationary to the marketplace with something for all ages and great quality too.
I was recently sent a Smiggle 30 pack of pens to get my creative juices going; this would make a great Christmas gift for a stationary lover or to encourage the kids with their homework.
It includes a mix of gel, glitter, neon and pastel Smiggle pens, scented, which is where the Smiggle fun comes in, yum! And all tucked nicely away in a handy carry case; my Smiggle 30 Pack Pens Review gave me the excuse to get organised!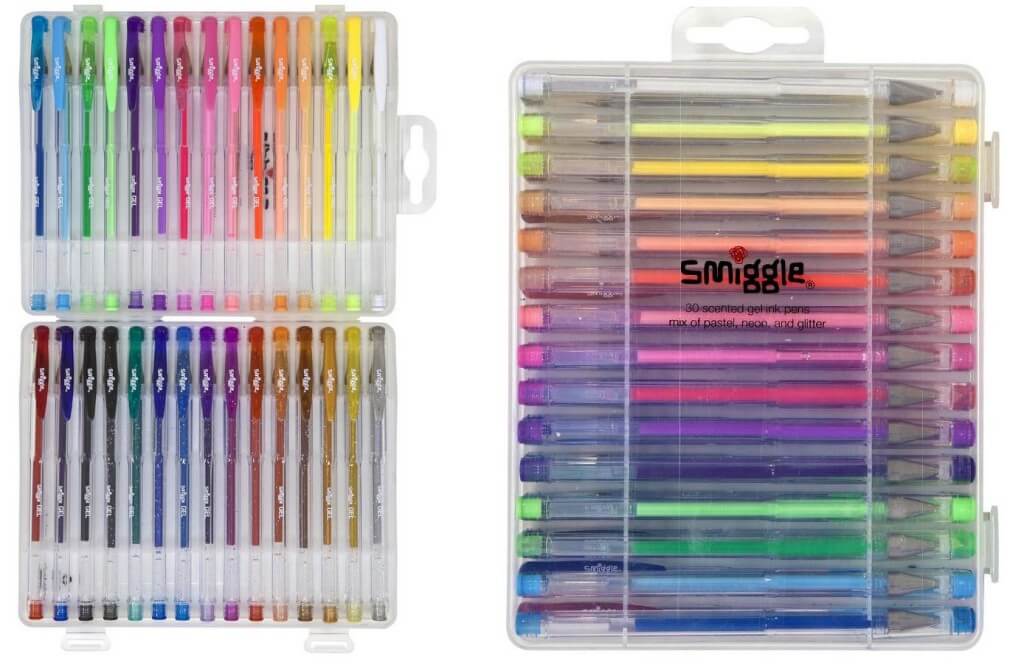 I just knew these would make a great addition to my family planner. I usually colour code each person's activities and my own work tasks, I thought I'd take this opportunity to show you how our little family stays organised!
Keeping my To Do List out of my head really stops me feeling overwhelmed, and juggling work, blogging, family life, volunteering and studying too gets overwhelming, trust me!
My planner gives me confidence that I won't forget to do something important!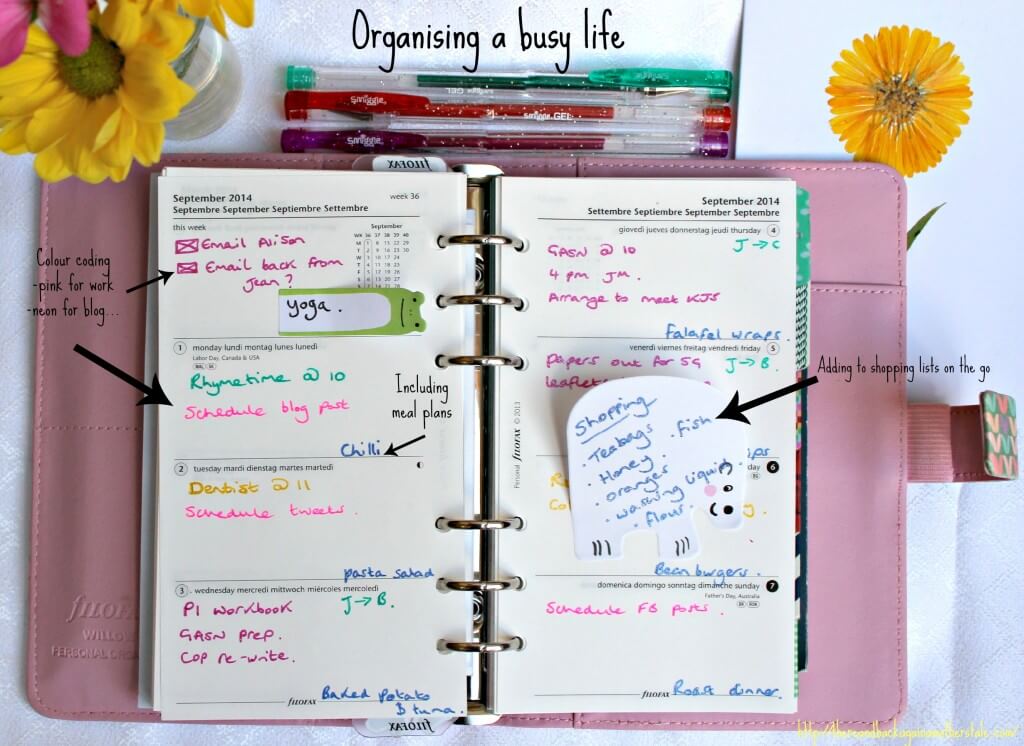 Essentially I have a little colour coded system to make it easy to see what's coming up for who at a glance, I use my blog like a memory journal so sometimes I jot down ideas so I don't forget what we've been up to, or if Joss say something that I want to remember that gets jotted down too!
I get my planner out on a Sunday morning and meal plan for the week ahead, making a shopping list alongside.
If other stuff runs out, like washing up liquid or hand wash I keep a set of post its in my planner and add to a little 'on the go' shopping list to go alongside my main list when I finally hit the shops!
Do you keep a family planner? How do you stay organised and in control?