Merry Fixmas from Sugru!
Sugru is a highly addictive mouldable glue, a crafter's dream and a great addition to any home. It's a new wonder material that feels like play dough but acts like superglue and sticks to pretty much anything!

Sugru review and giveaway
I've spent this week with my Sugru multipack fixing and sticking; I started with a pack of black Sugru and fixed a hole in the sole of my favourite winter boots and patched the seal on our washing machine, then I hit Pinterest and saw some great ideas for using Sugru to make your own coloured key covers so I can now quickly find my housekey in vibrant red, and finally I set about making some fun stamps moulding strips of Sugru to form a shell shape and embossing then sticking to a bottle top for a quick crafty fix. Left to cure for 24 hours the Sugru putty cures and becomes a firm silicone, completely waterproof.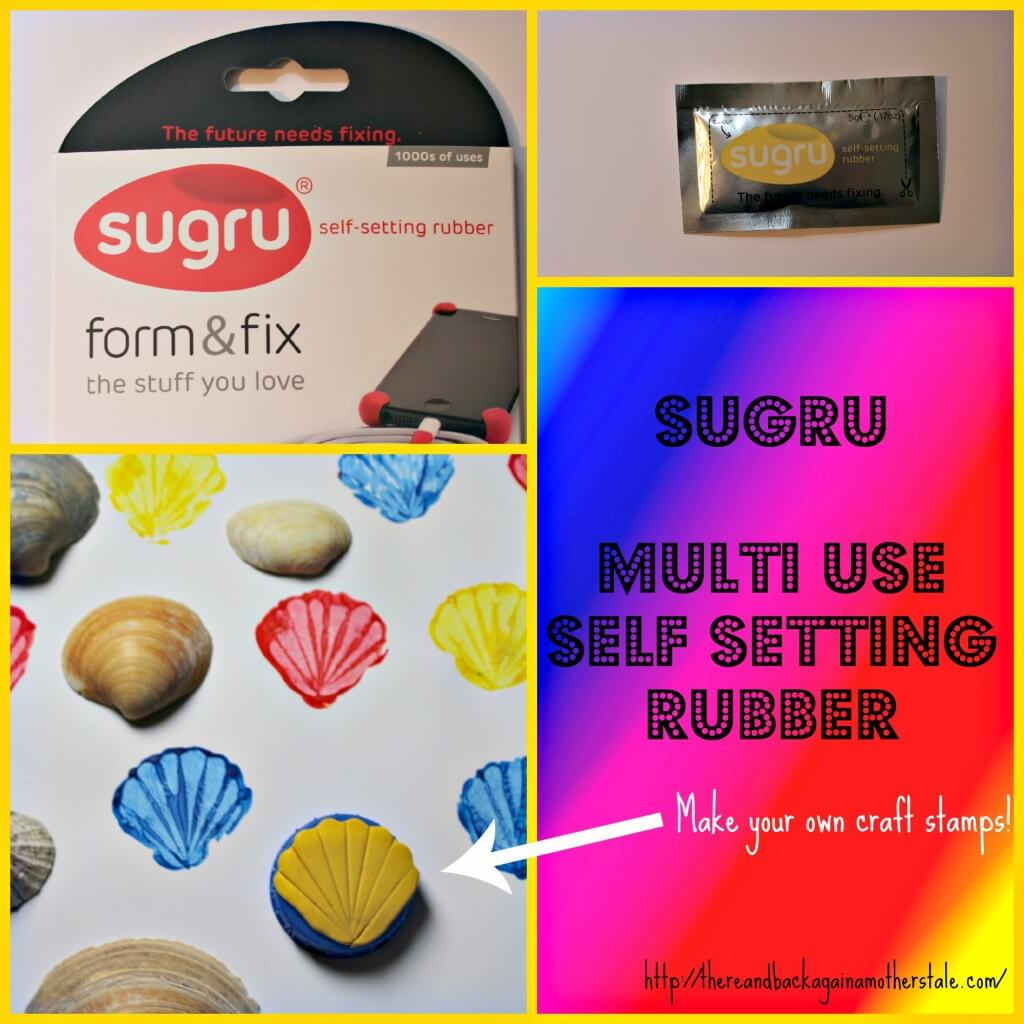 Each pack of Sugru stays mouldable for 30 minutes so you can really work the putty to form a firm bond and shape it to suit you. I am delighted with the results, I thought my winter boots were past their best when the cobbler said they'd be over £30 to resole and they couldn't be sure they could definitely do the job, they're lovely boots and thanks to a spot of Sugru they're fixed and waterproofed again. I really liked the ideas on the Sugru website, especially using Sugru to colour code, fix or secure wires for cameras and mobile phones as these break really frequently in this house!
Giveaway
Sugru have introduced a new range of colours this Christmas (- available from 21 November) all packaged neatly into Limited Edition tins – a perfect stocking filler or secret santa gift! Priced at £9.99 each give your loved ones a Merry Fixmas with these great value sets exclusively available from Sugru.com the lovely Sugru team have given me a tin containing five of the new colours to inspire some creative DIY in my readers!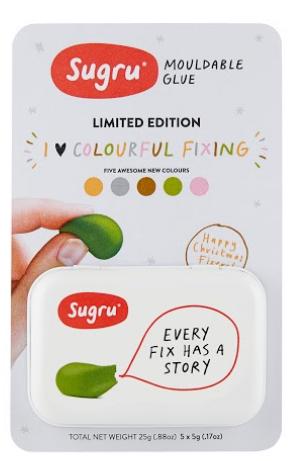 From fixing broken toys to making childproofed corners and patching up winter boots, you're sure to find something to Sugru!
To enter this giveaway simply use the Rafflecopter tool below, terms and conditions as follows; UK postage only, winners notified within 24 hours of the giveaway closing, responsibility for sending out prizes is with the press team associated with the brand, there is no cash alternative or prize alternative.