Saturday mornings are Mr B's lie in day and Joss and I get a bit chewy in the house so the last few weeks we've been going to 'the big park' – I've noticed the sun is out at it's best 9 – 11am at the moment so it's the perfect time to get some vitamin D and for me to shrug off the working part of my week and get into relax mode.
Park Photostory
I love this kid, she's such a sweetheart, when we left the park she hugged this dog and fed him some sand, "you alright puppy? here's your dinner! Good boy!"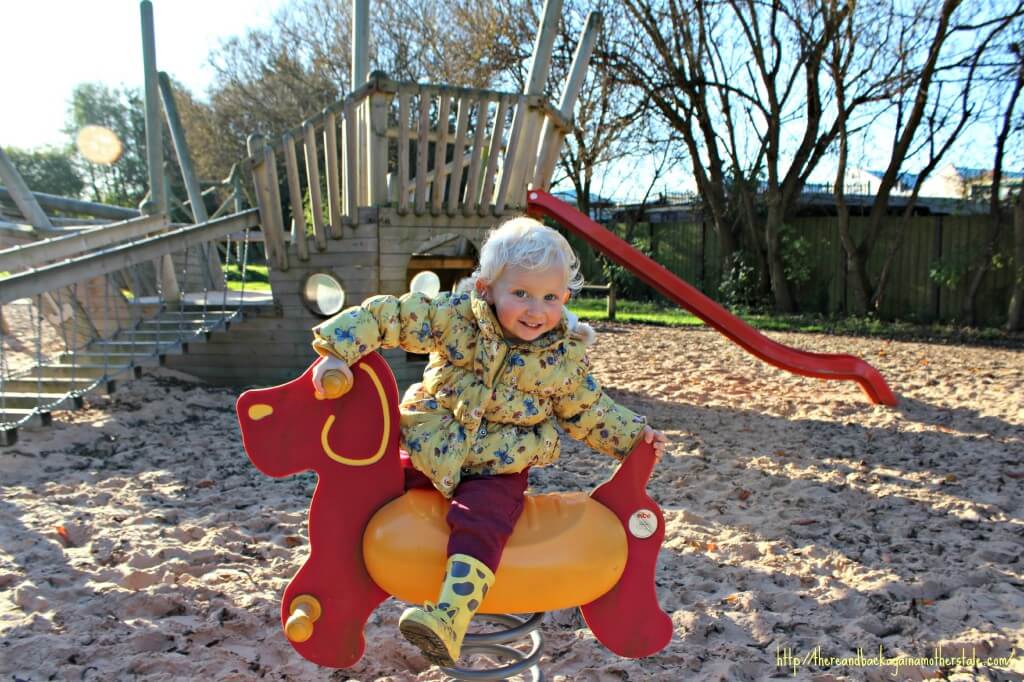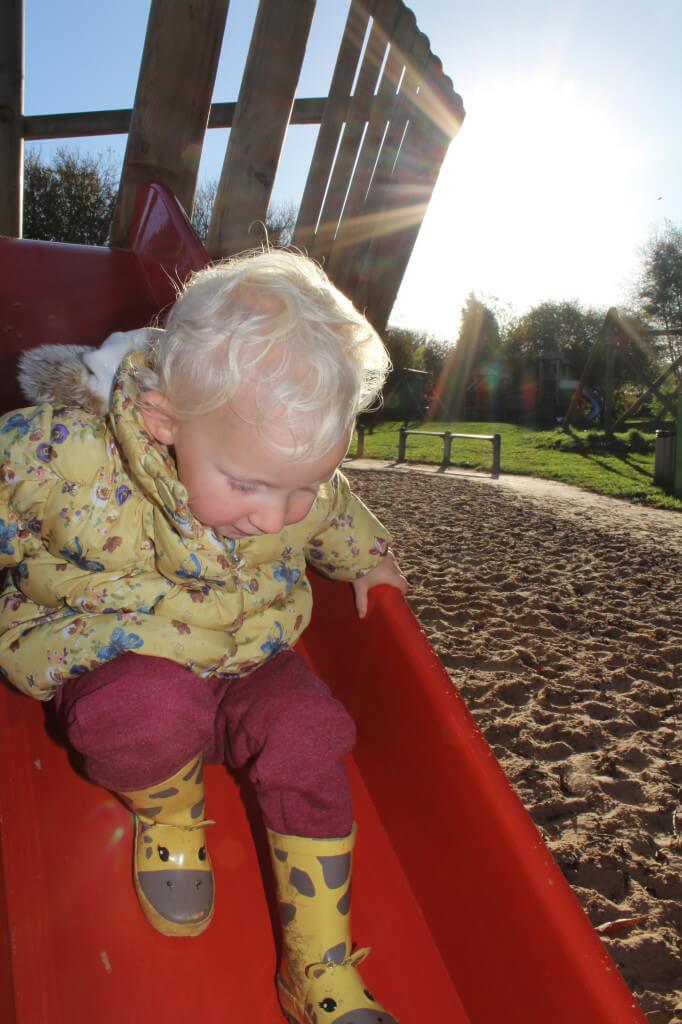 Headed for the bigger kids climbing frame, I was glad I had my running shoes on, she's so quick around it!
These water pumps are ace, I love playing with them too!
She's really honed her climbing skills lately!
And finally we rounded off the day with new boots for a cheeky monkey (tonight she told me she was "chillin' like a villain" – haha) we get very little choice of shoes in J's size, she has such narrow feet, but these will see her through the autumn and winter just fine and dandy!