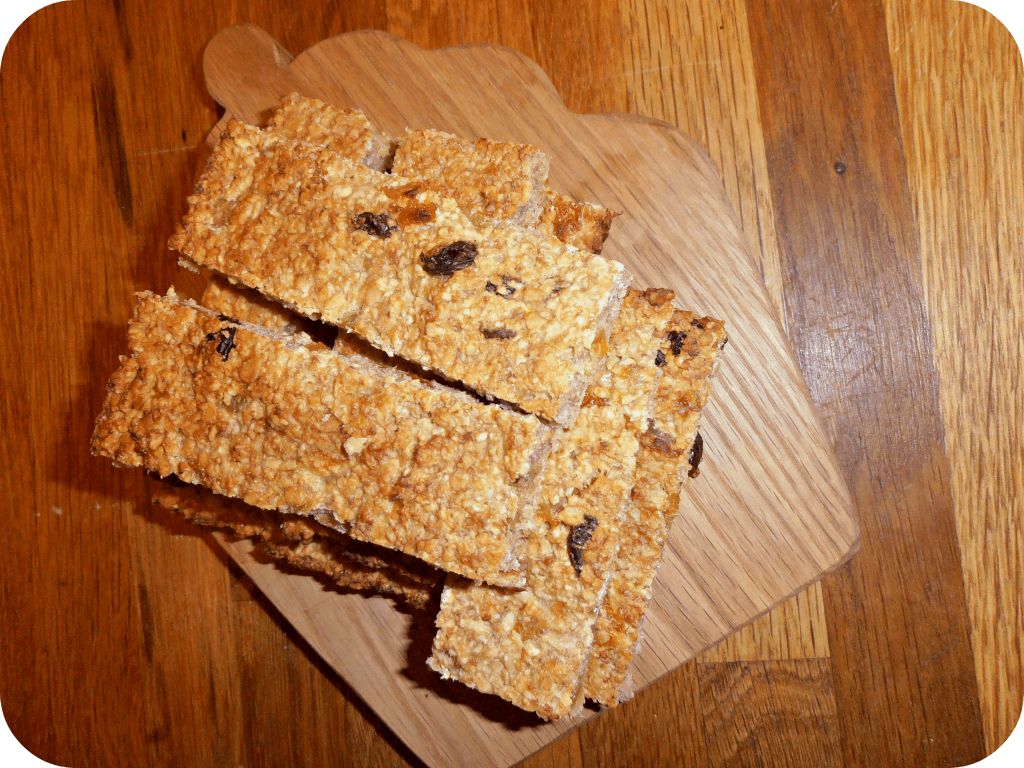 We love to eat these snack bars and adding flour means they hold together with less crumble so they're really portable too. These are apricot and raisin but they are lovely with dates, prunes or dried berries too! Honey keeps them chewy but can be omitted for even less sugar. Why 'pack a punch?' Because they're chock full of dried fruit and banana to keep you going on a busy day!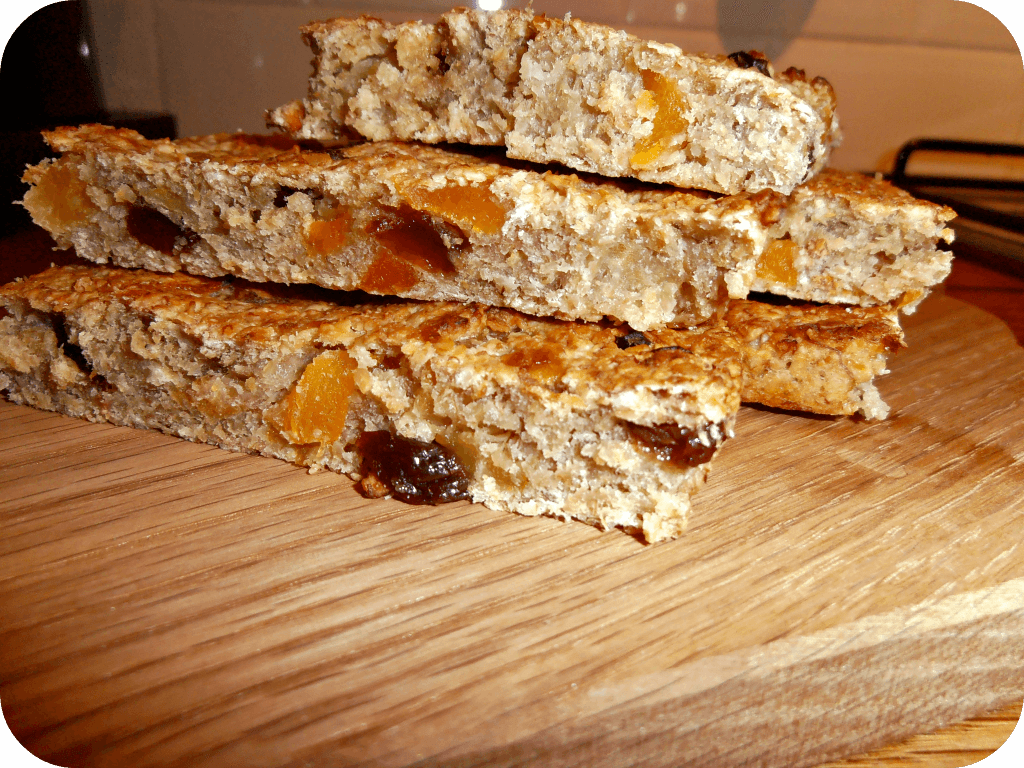 Ingredients
100g butter (toddlers could often use the extra fats but you can use light spread for grownups)
100g soft, stoned dried apricots chopped roughly
30g raisins
2 large ripe bananas, mashed
Large tablespoon self raising flour
2 tbsp honey (or fresh apple juice if preferred)
250g porridge oats
Instructions
Preheat oven to 180 degrees.
I make this in one pan, transferring into a silicone tray, if using an ordinary flapjack tray grease with additional butter.
Warm the butter in a saucepan and add the honey or juice, warm gently for a minute to loosen the honey, then turn heat off.
Add the chopped apricots and raisins, and mashed banana and mix well
Measure out the oats and mix self raising flour through them
Tip floury oat mix into the pan and mix well so the oats start to soak the moisture and look golden, the flour should all mix through.
Tip the mix into your flapjack tray and spread out, pressingly gently with the back of a spoon.
Bake for 15-20 minutes or until golden brown
Take out to cool, when cool turn out and slice into bars. Store in an airtight container and eat within 3-4 days.
Enjoy!