As well as being in utter chaos after three weeks of working on my dissertation the cupboards are bare, but I'm continuing my mission to try to eat well for less and so the last meal before the big shop to get stocked up again was these pea and bean burgers.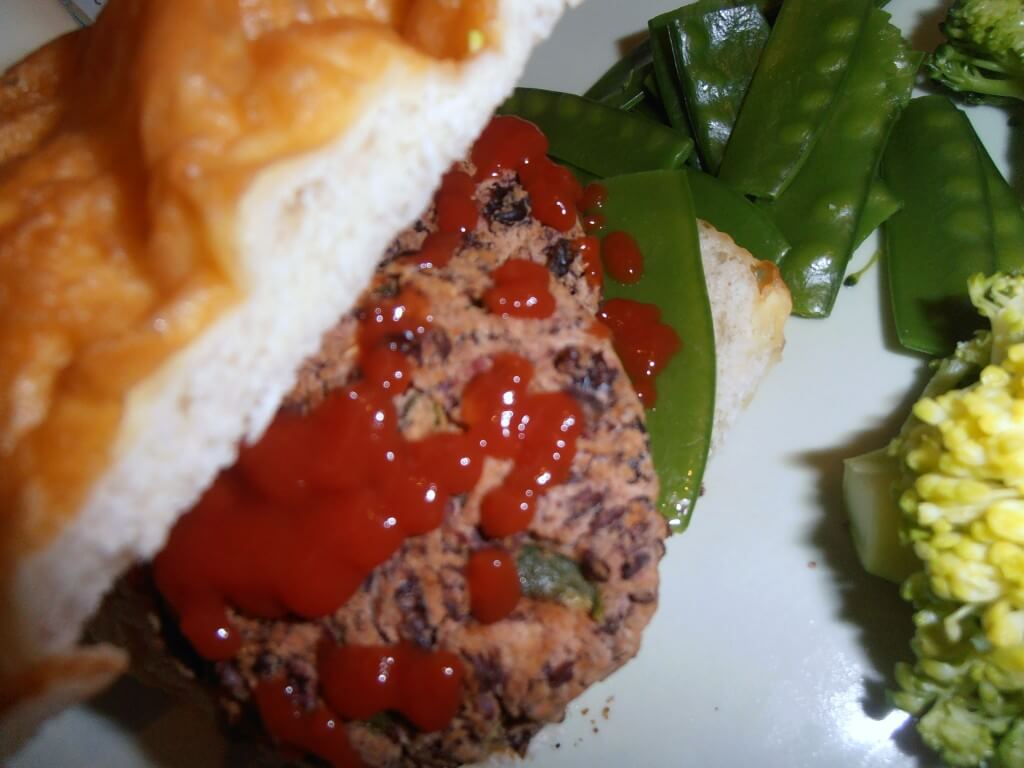 I took a tip from Jack Monroe about rinsing cheap baked beans to get rid of the sugar and sauce and have nice plain white beans to work with, in the absence of cannellini beans these did just as well!
Ingredients:
1 400g tin baked beans rinsed well
1 400g tin kidney beans rinsed well
A handful of mange tout chopped finely
A teaspoon of cumin
A teaspoon of paprika
Salt and pepper to taste
Teaspoon of plain flour to make shaping easier
Cooking Instructions
Not really cooking instructions at all these are SOOOOO easy!
Bring the baked beans and kidney beans to the boil in a mug of water then turn down and simmer for five minutes.
Add the mange tout a minute before the end.
Drain and allow to cool for five minutes.
Stir the spices through well and then either use a potato masher or blender to mash the beans until you have something close to the texture of mash potato (I prefer the masher as I like to leave some beans whole for more bite).
I get ten small burgers from this mix, with floured hands shape ten rough balls of mixture and flatten each slightly to form a burger shape, I tend to freeze half to cook later from frozen and the portion we're eating goes on a lightly greased baking tray for 12-15 minutes until golden and crisp outside and soft inside
Serve in rolls, with wedges or salad, or take to work cold for a quick nutritious lunch on the go!