gNappies offer a great way to make the move into cloth nappies. I've posted frequently about the eco, thrifty and gentle to babies skin benefits of cloth bumming; these bright and soft cloth pants act as a reusable cover to house either cloth inserts, or biodegradable disposable inserts can be home composted (wet ones only) or binned. We reviewed this 'sposie option.
Often one of the questions I get asked about cloth nappies is about managing out and about, on holiday, and with childcare. Now I use cloth full time, but I find it handy to have something disposable on hand for poorly tum times or holidays, having this option of a biodegradable insert would solve these issues, could smooth the transition to cloth and give new parents the confidence to take cloth nappies out and about knowing that they won't have to carry a poo around with them (genuinely this is a concern I hear a lot!)
I love the range of colours this brand delivers, I'd also heard great things about fit so was looking forward to giving them a go!
Here's my rundown of gNappies pants:
1) The whole package
I really liked the little card that comes with the pants, if you're new to cloth this is a really handy guide to cloth bumming from newborn onwards, even covering off umbilical cord care and cloth nappies.
The design feature of gNappies that I really liked the sound of was a back fastening for tots that can take off applix nappies, this feature gives a great fit and stops cheeky antics in their tracks!
The outer shell of the pants is made in the softest of soft cotton, I wish I could capture it in a photo, trust me, it's soft!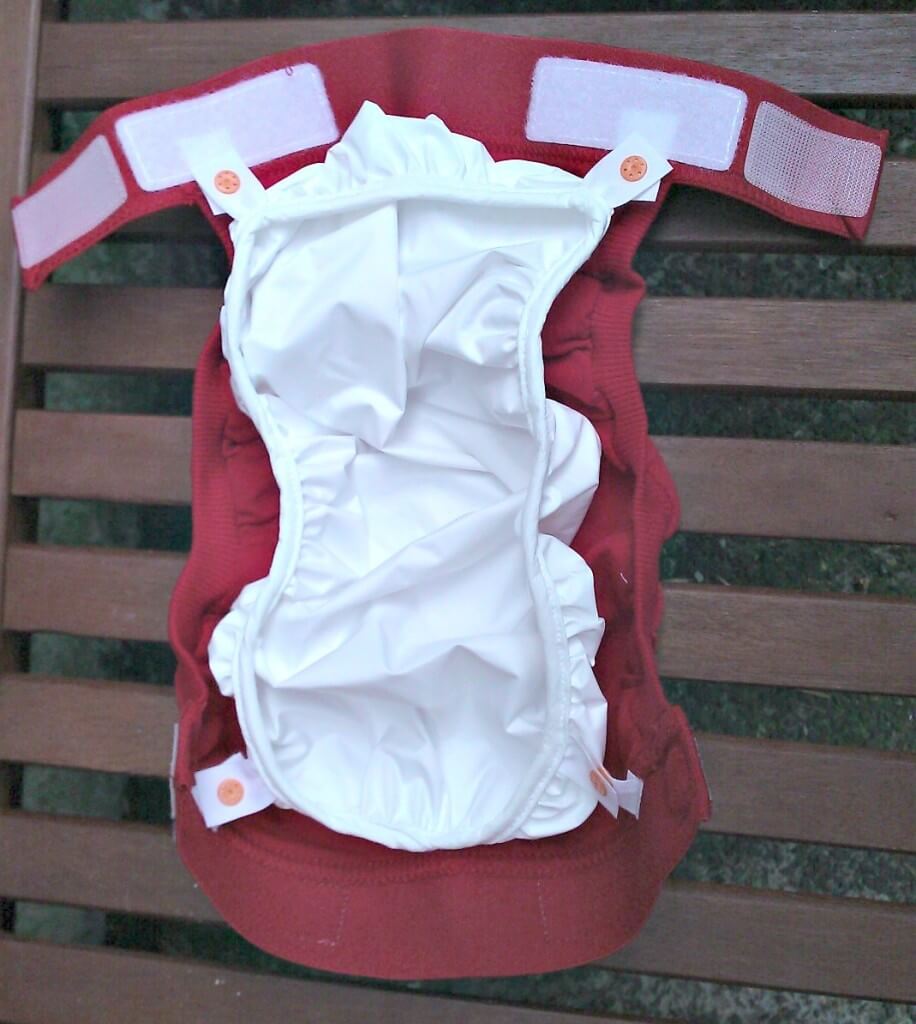 The inner shell is a waterproof pouch that snaps into the outer pant and holds your insert. This is very handy because you can use the outer again, changing the inner and reduce the number of pants you need too, thrifty!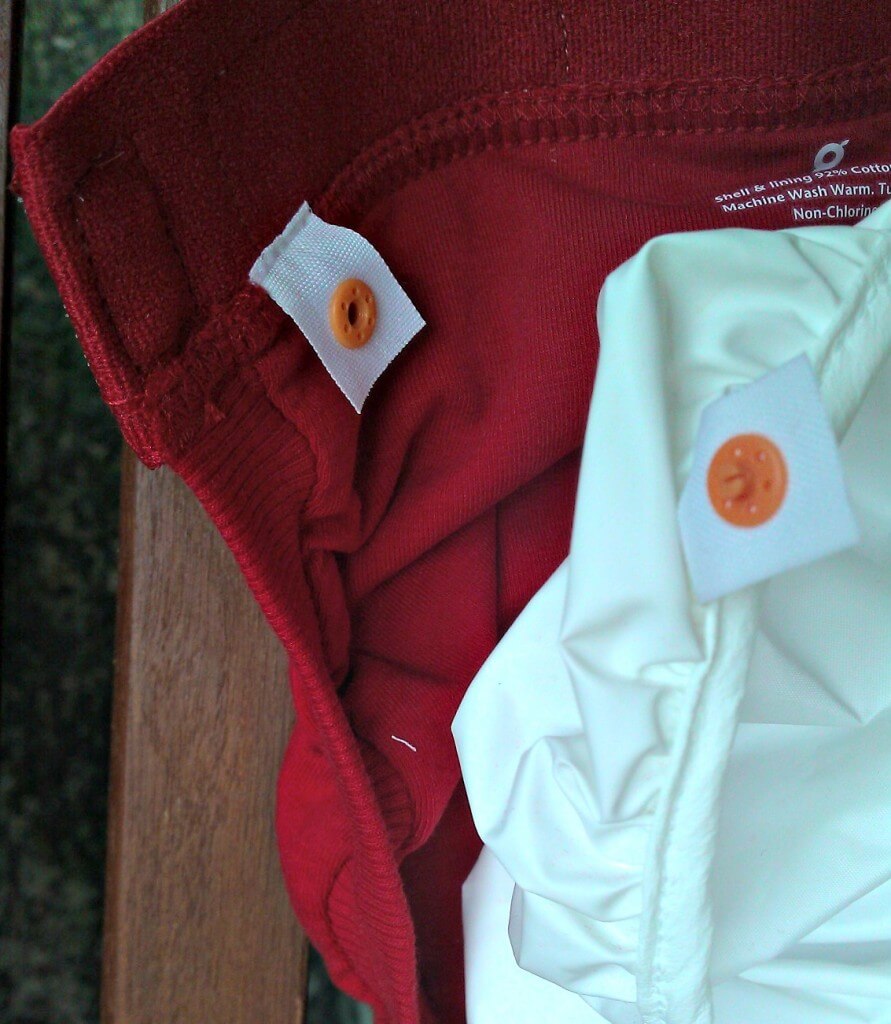 2) The fit
The slim fit of the medium size pant works great for Joss, but there are five size ranges and two sizes of inserts going up from newborn to 15kg+ although not a birth to potty style nappy I benefit from something that best fits Joss for the size she is as she is a skinny minnie and doesn't change her shape much so I do value a great fit and gNappies deliver.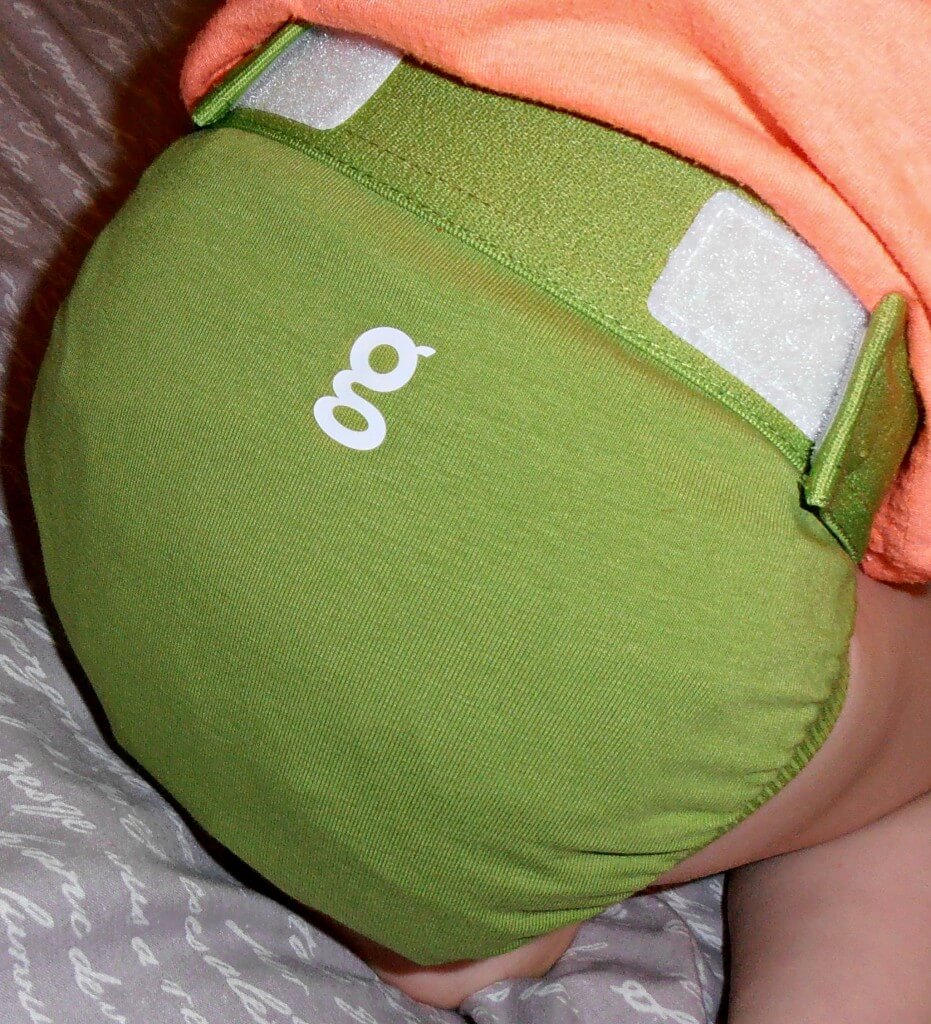 3) The inserts
The inserts looked like a giant sanitary towel, so giant I couldn't see how they could possibly fit in the natty little pouch, but they do, and they give the nappy its unique shape popping in easily. These inserts are really thin to give a great fit, but their biodegradable filler made from made of cellulose, fluff pulp and super absorber does what it says on the tin and absorbs really well. We have a heavy wetter and the nappies went 3-4 hours as I'd expected.
4) The eco-bit
The inserts can be home composted (wet ones only) or binned. When the nappy is soiled, simply remove the disposable insert, dispose, and tuck in a new insert for a fresh change. As we all know conventional disposable nappies do not break down, it's estimated it takes 200-500 years per nappy! These compost down within 3 months which is a huge deal for the planet.
5) Washing and drying
The best thing about this nappy for me was the drying time, wow, I was not expecting them to need just an hour on the line in the sun, our other cloth nappies take 3-4 hours so this is a great improvement
As cloth nappies go these are at the pricier end of the spectrum, but I say that with a caveat as you need fewer outer pants with this option, especially at the toddler stage where they need less frequent changing, I think these are a great cloth-starter nappy and a great fitting nappy for older ones too.
(Disclaimer – we received four gNappies pants to get us started, all views are my own)