An open letter to Sarah Gomes Harris and Tim O'Sullivan (creators of Sarah and Duck)
Dear Sarah and Tim,
I must apologise for saying that Sarah reminded me of sinister ol' Salad Fingers, I still find it odd that she's seven but lives alone with a duck but I can let that slide, I made those comments before my daughter was old enough for me to sit down and watch the show with her and it now has a special place in my heart, in Charlie and Lola style I am extremely absolutely sorry.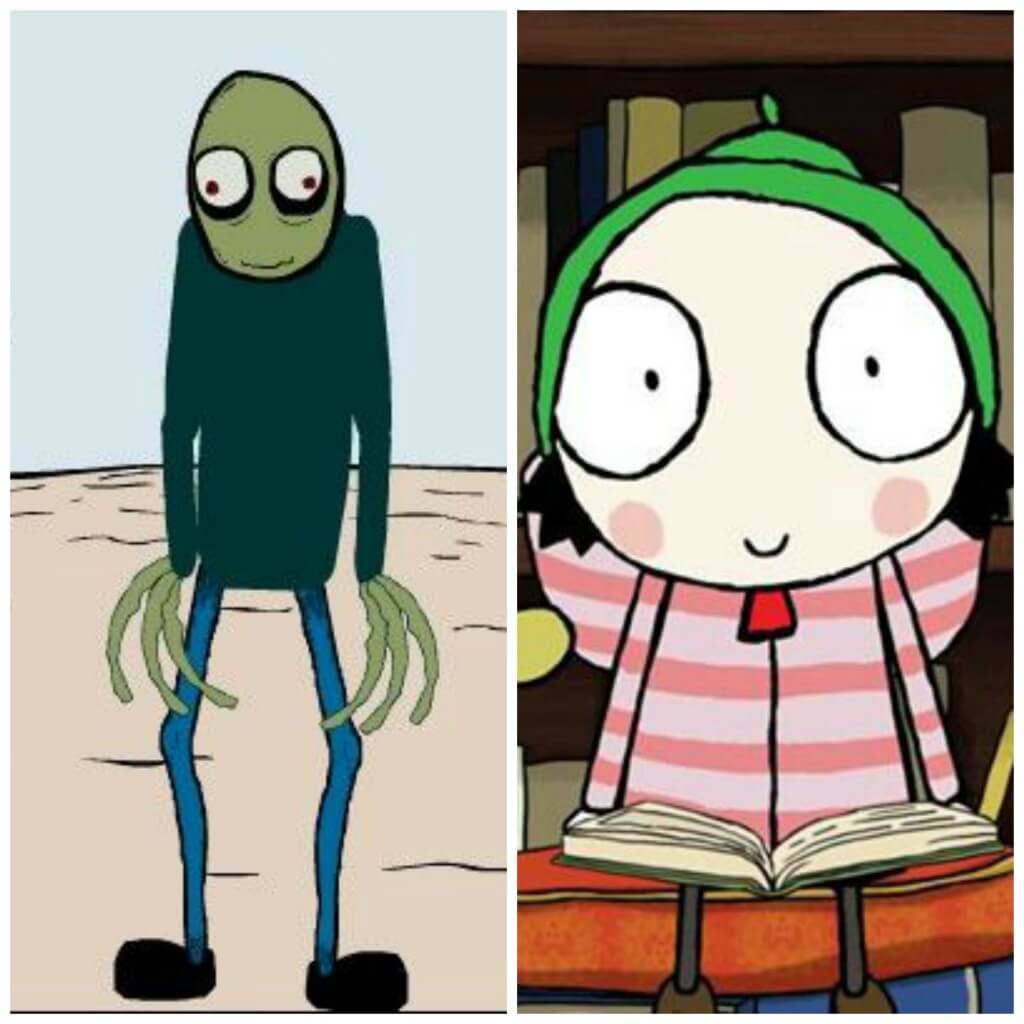 I have turned over a new leaf and stopped picking faults with Cbeebies shows, I adore them and here are my 5 reasons for needing to say sorry to Sarah & Duck:
1) Scarf lady's bag
A talking bag, genius,sheer eccentricity…I hope that when I am old and confused I will live much like Scarf Lady with a house full of woolen items and a talking bag to correct me, oh and a pet donkey, and a weeping woolen tree to harvest more yarn…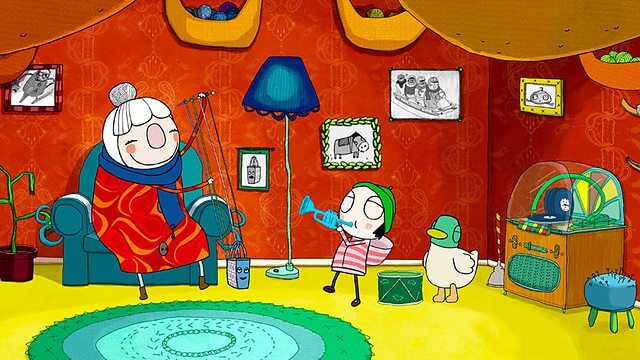 2) Sarah's love of sea cows
From about the age of five or six my brother was obsessed with sea cows or manatees, thanks to Sarah and Duck now Joss is too, I like to think of this as a family tradition now and it wouldn't have continued without this show
3) Sarah's fireworks dance
Hearing Joss sing this cracks me up, the lyrics are simple but it's soooo sweet "this is my fireworks dance, I do it when there are fireworks…fireworks, fireworks,fireworks, fireworks"
4) Problem solving
This show is all about solving life's little problems, Sarah goes to the library to seek answers to life's many troubles – why are donkeys sad? Why does bug like buttons? The answers are lovely – "donkeys are friendly animals, they look sad but they are not. As long as they get lots of carrots and hugs they are quite happy"
5) Northern accents in kids tv
There aren't enough Northern accents heard on kids TV so this is a big plus point, I love Sarah saying 'hallo' – it's like a breath of fresh air!