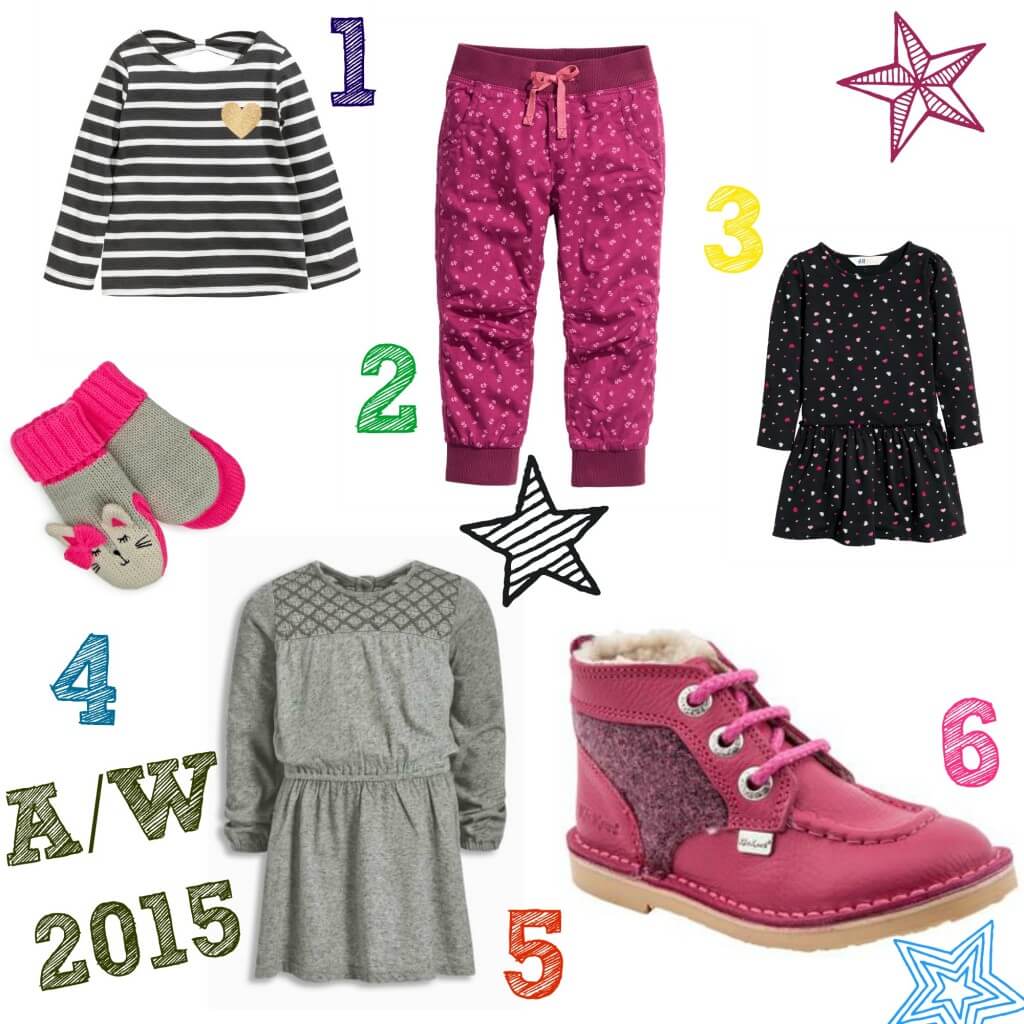 1/ H&M 2/H&M 3/H&M 4/M&S 5/Next 6/Kickers; Jones the Bootmaker
As the cold weather blows in once more along with the leaves, it's time to pick up some warm, snuggly clothes for J. I'm on the lookout for playtime essentials that will go the distance in the park and for playdates, so this selection from H&M, M&S, Next and Jones the Bootmaker comprising my Autumn/Winter 2015 Girls Style Edit is my perfect shopping basket!
This season's fashion is right up my street; cool nautical stripes for my little sailor, warming red berry colours to compliment the grey and navy shades and cutesy creatures popping their ears and noses out of gloves, hats and scarves. It's the most wonderful time of the year!
I'm on the lookout for slate tops with glittery pops like this great H&M stripy one and we'll be teaming them with these pink girls boots by Kickers from Jones the Bootmaker tough enough to play but pretty enough for parties with a sprinkle of glitter! The fur lining will keep J's feet warm and snug but will still look great as part of her Christmas party outfits.
What makes the cut in your winter edit?
Disclosure: This is a collaborative post