A simple very berry pavlova jam packed with frozen raspberries and blackberries, thrifty but with no compromise on taste!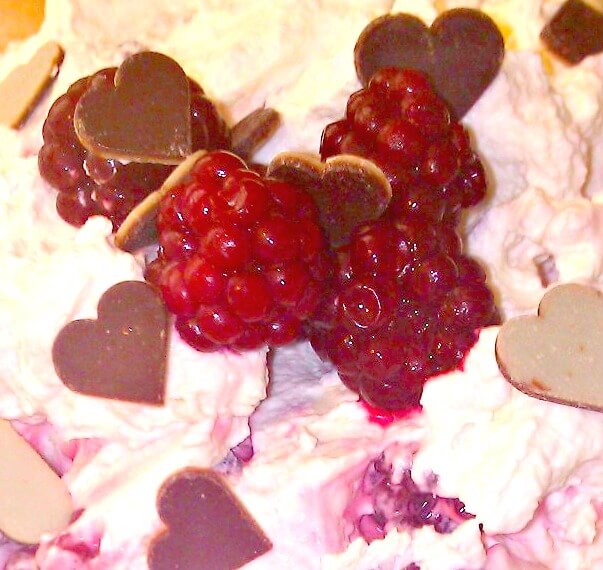 Ingredients
3 large egg whites
175g golden caster sugar
Large tub whipped cream
100g of mixed frozen blackberries and raspberries defrosted
One teaspoon golden caster sugar
Preheat the oven to 150 degrees
For your meringue, place your egg whites in a large bowl and whisk until they form stiff peaks, you need to be able to turn the bowl upside down without the egg whites tipping out! Once at this stage stop whisking the egg whites will collapse
Whisk in the 175g sugar a tablespoon at a time, whisking until all the sugar is in.
Prepare a baking sheet with baking paper, spoon a third of the meringue mix on to the baking sheet and smooth out with a spoon to form a 6 inch circle
Take a large tablespoon of the remaining meringue mix and dollop next to the large circle spooning six smaller around the larger circle, this will form a 'nest' for the filling.
Put the baking sheet in the oven turning the heat down to 140 degrees and bake for an hour, then turn off the oven and leave the meringue in to cool and dry out.
Top with whipped cream with the berries gently swirled through, you can decorate with chocolate if desired.