Nuby Garden Fresh
Nuby's new Garden Fresh range gets a big thumbs up for promoting home cooking, designed for less waste so that home prepared food can be stored and frozen it prides itself on supporting Mummy Made Goodness.
We try to avoid processed foods where possible and I've always made home cooked meals for Joss so this range has big appeal taking you from preparing and storing through to serving up foods for your little one. New products like the Fruitsicles for making fresh ice lollies at home join old favourites like the Nibbler and weaning spoons, the range is really versatile and comes in lovely bright appealing colours for kids.
We often meet with friends we met through the baby led weaning group I co-run, we get together once a month or so to share food with our little ones, we sometimes get joined by new mums who are interested in baby led weaning and share recipes and ideas for home cooking that the whole family can enjoy (it's where the idea for these potato pancakes came from, saving leftovers to make something totally different!).
Natural ice lollies for babies
As we've been having a spell of good weather I prepped a big batch of Fruitsicles for our meeting last week, as well as our famous fruity pack a punch toddler flapjacks! In keeping with the all natural theme we had bowls of blueberries and raspberries, yogurt smoothies and homemade houmous, yum!
The fruitsicles I prepared were jam-packed with fresh strawberries and two oranges that I had whizzed up in my blender, I kept it to a fairly thick pulpy consistency and then popped spoons of the mixture into the moulds. Each Fruitsicle is filled with two teaspoons of pureed fruit and so they're great for portion control for babies and toddlers, and the soft grip handles are perfect for little hands.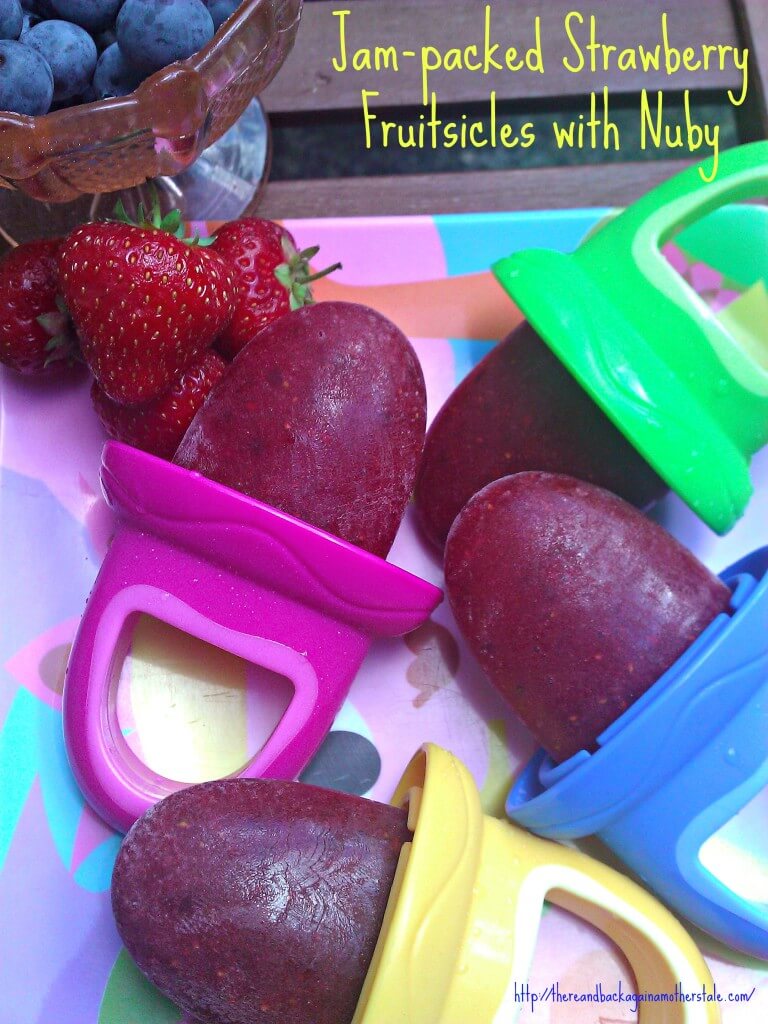 We met in the park and started with the Fruitsicles before they melted, they were a big hit, I had one too (for taste test purposes of course!) and these all natural ice lollies were really fruity and naturally sweet! I later made up a batch using some of the leftover yogurt smoothies but they were so popular they were gone before I could get the camera out (natural yogurt, banana and raspberry if you're wondering how they were made!)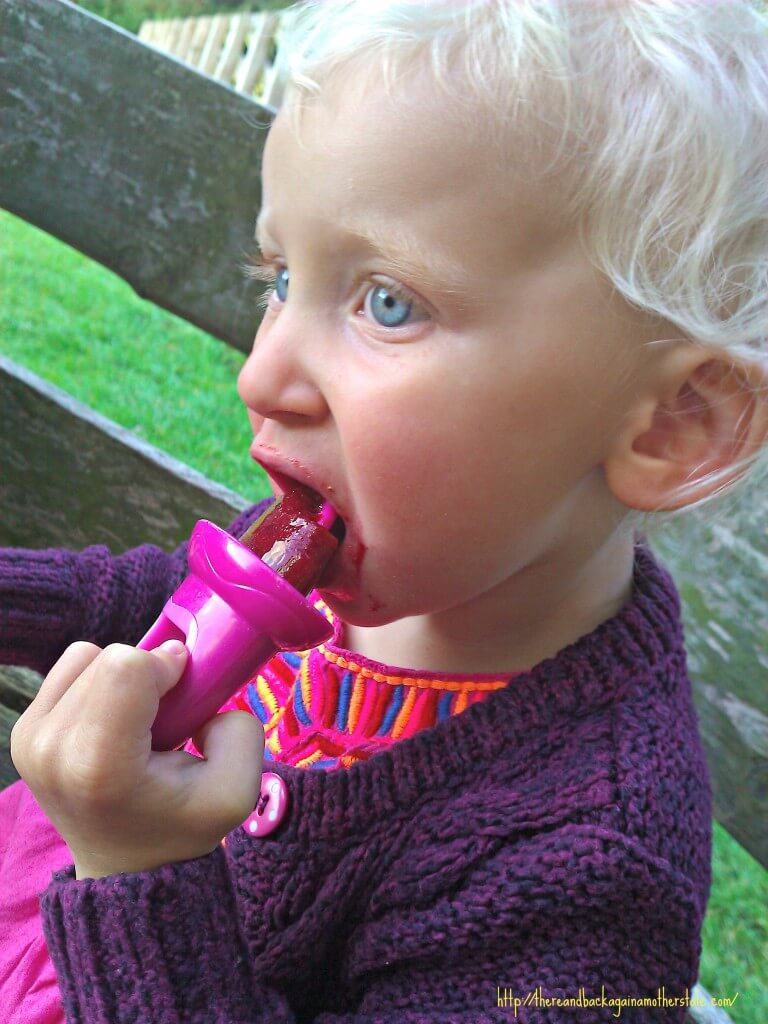 Giveaway time!
Nuby have kindly given me a bundle of Garden Fresh products to give away including:
Fruitsicles

Nibbler

Suction Bowls

Coverall Bib

Grip N Sip Cup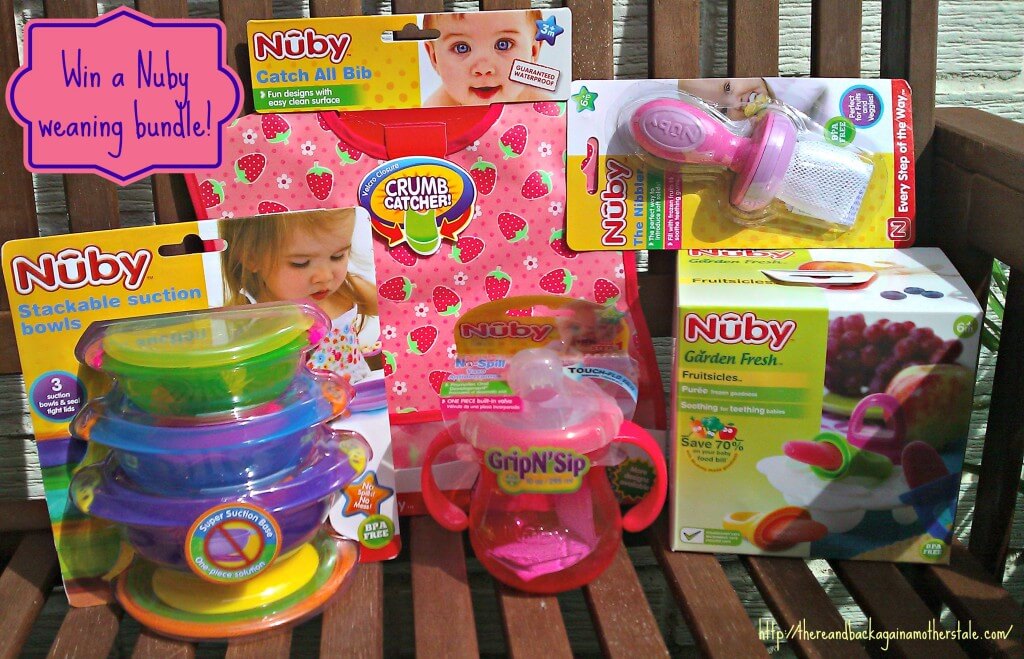 If you'd like to get your hands on this huge bundle of goodies simply enter via the Rafflecopter widget and leave a comment on this post
WINNER ANNOUNCEMENT – WELL DONE EMMA!
T&Cs – UK entries only, there is no cash alternative, winner will be chosen at random via Rafflecopter and informed within 24 hours of competition close