Give an experience!
I love the idea of sharing an experience for Christmas and when Publicasity contacted me to see whether Joss and I would like to try out the Build-A-Bear Workshop experience I was really excited to take my stuffed animal-loving toddler along. The experience didn't disappoint and would make a great gift for a younger child.
We visited the Metro Centre store in Gateshead this week where we were greeted by Rebecca and Kelly; friendly and chatty they really made the experience special for us and the staff team and store had a really fun vibe about it.
Joss chose a brightly coloured bear from the selection of animals and bears, there was a huge choice and with prices starting from £10 for a bear and accessories around the £5 – £8 mark you can make the experience as expensive or as reasonable as you like. We moved onto the Workshop area and listened really carefully to all of the voices at the bear voice station, Joss selecting 'I love you' over and over so that was a clear winner for her! Kelly took us over to the bear stuffing machine and Joss listened carefully to her instructions, we chose a heart for our bear and Joss rubbed it on her cheek so it would be cheeky, on her heart to fill it with love and made a wish to pop inside her bear, after stuffing the bear it was on to the washing station and then 'Rainbow' as we chose to call her was ready to be dressed.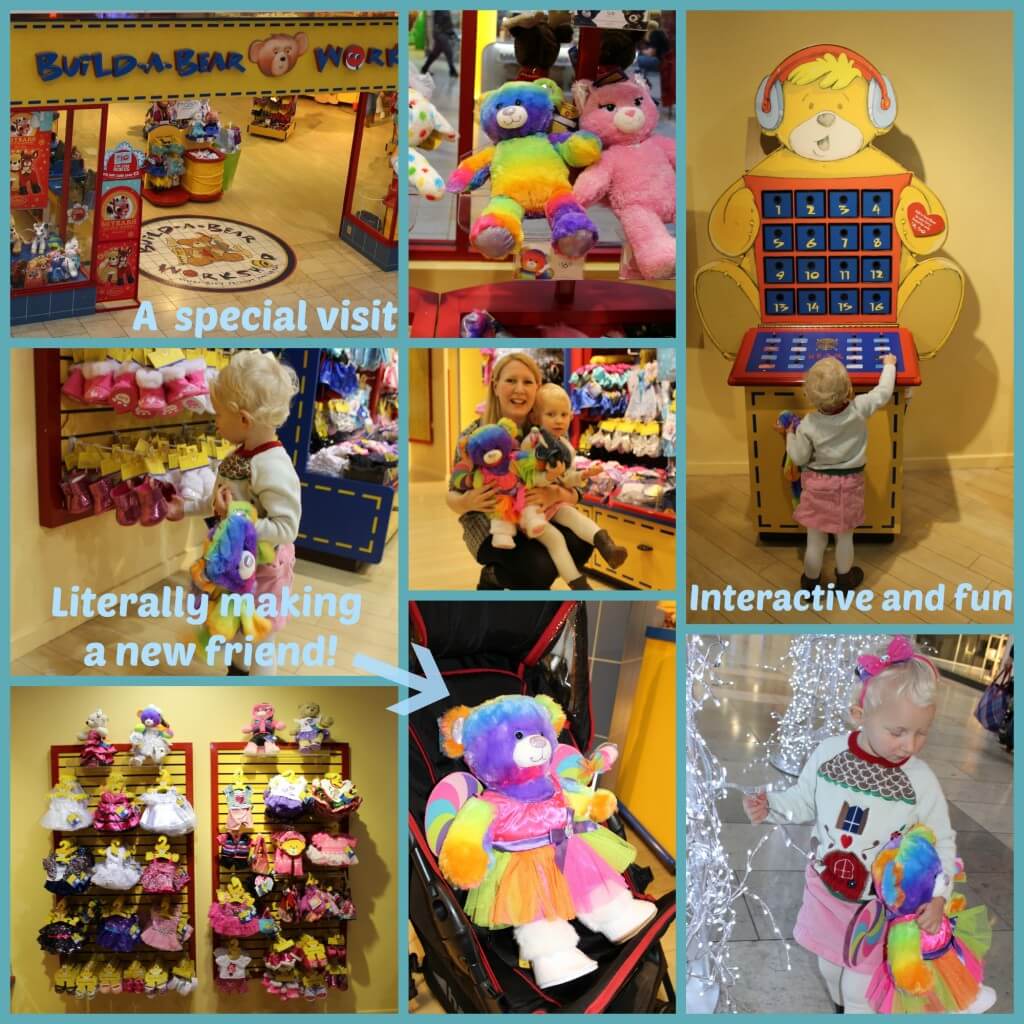 Joss has always been one for bright colours and so of course Rainbow is dressed in a riot of colour too, neon no less! That's the lovely thing about the experience though, I let it be child led and she made her own selections! There are a huge range of accessories and clothes on offer, from Frozen inspired dresses to little dressing gowns and PJs, there's something for all tastes and budgets, and the little Christmas outfits and reindeers to stuff would make a great festive present. It also struck me that the clothes are a great addition to any little one's dressing up box to be used with other bears and dolls that they might have at home.
The personal touch
I really liked the little special details that the Workshop add to the experience, for example each bear has a barcode inside so that if it gets lost the bear can taken back to the Workshop where it can be identified for its owner. We printed a birth certificate for Rainbow and the box that the bears are presented in is a lovely quality blank canvas that little ones can take home to decorate to make a little house for their bear with windows!
Charitable partnership
A nice way to give a gift that gives twice would be to explore the Build-A-Bear Workshop's range in partnership with Children in Need. They have three great ways to donate, including buying a special purple heart to pop inside your stuffed toy for £1 which goes to Children in Need.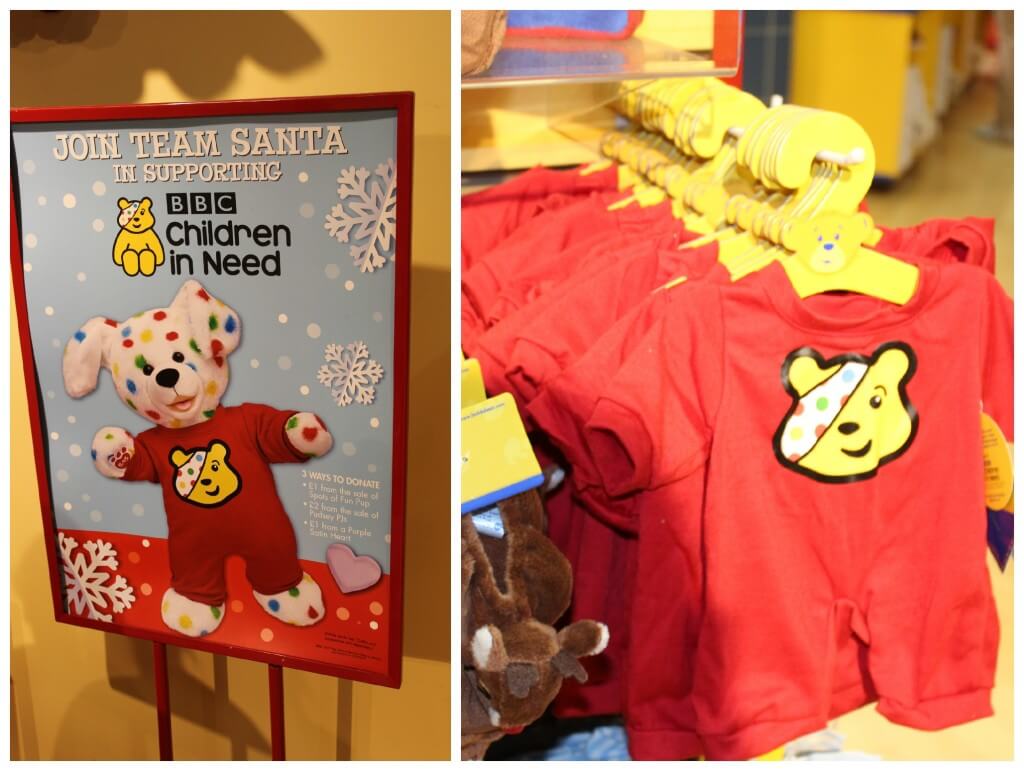 If you're looking for something to treat your children or grandchildren to this Christmas and want to choose a gift that is unique, personalised and offers a magical experience too we would recommend checking out your local Build-A-Bear Workshop, you won't be disappointed!
Disclaimer: We visited the Workshop to experience building a bear and received a complimentary bear as part of that experience, all views are our own