I'm sure they're early this year, they've inspired me to blog about blackberry recipes and crafts this weekend, this mumslist is all rolled into one, real life, blog life and inspiration brought together by berries! Though not quite ready for a mass picking they're definately on their way to being ripe.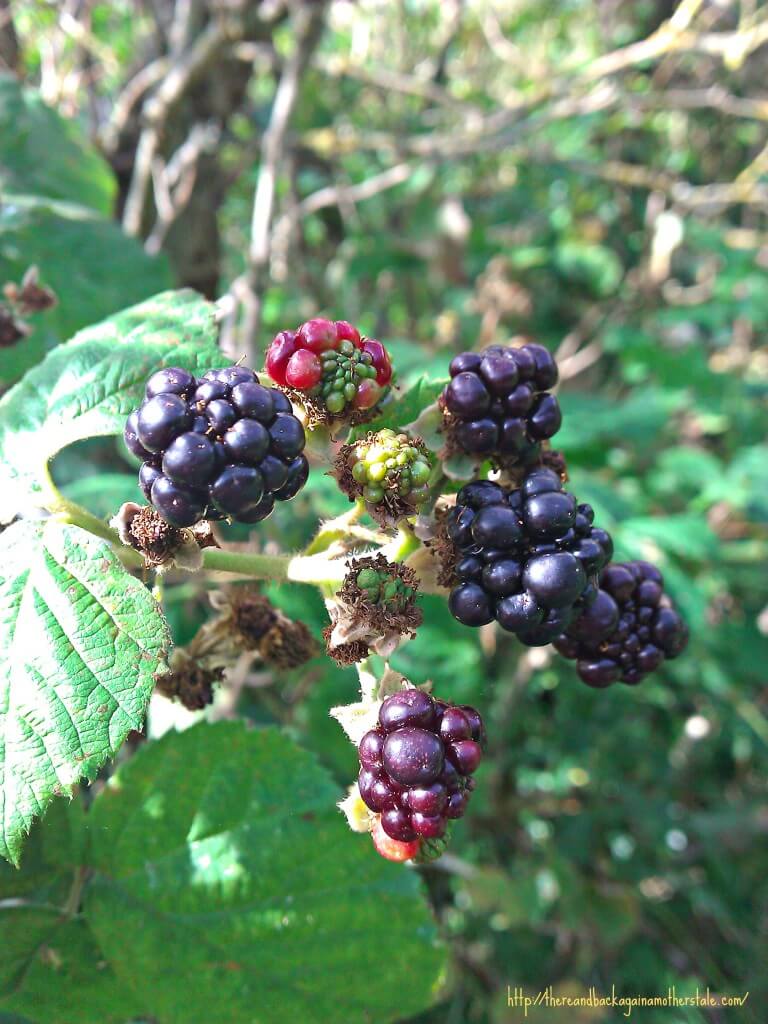 Joss has been enjoying the Bill Quay Blackberries on our daily walk for about a week now, a little tart still but she will eat them anyway, sharing the odd one with Toby dog along the way! This pic was before pink stained fingers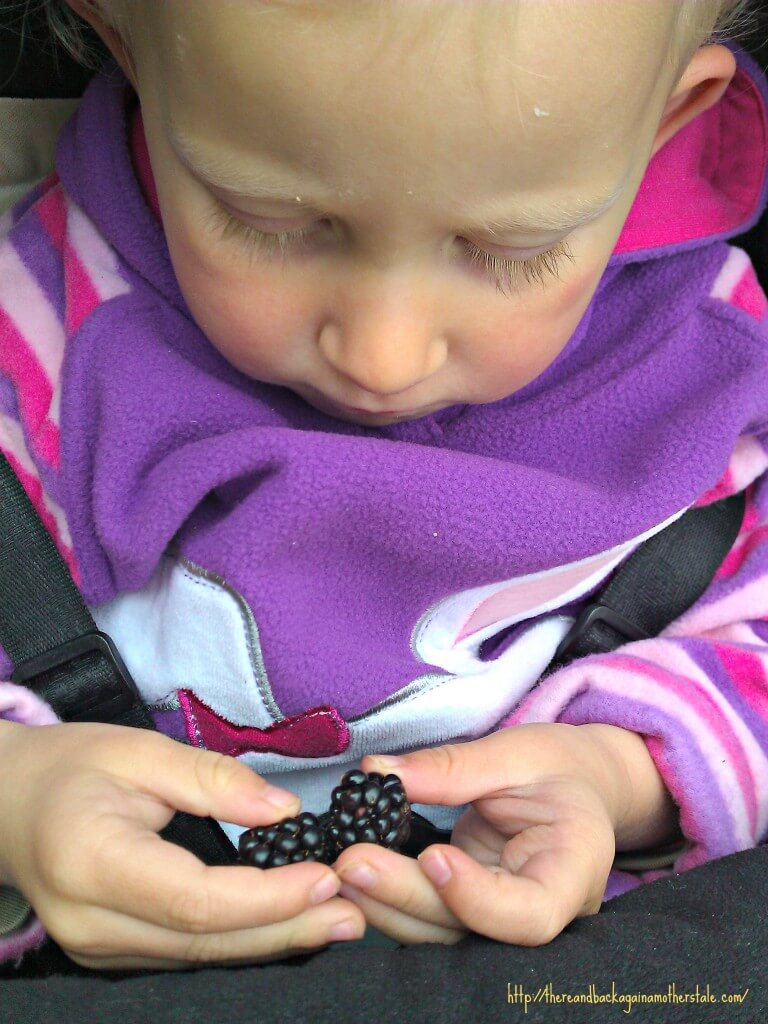 Lately we've been turning to her Usborne A First Book of Nature to read about the changes in the seasons so we looked at the Blackberry Picking pages today. It's a great book and a lovely way to frame chat around the activities we've been doing lately.
I have been making these little crochet face scrubbies to take off my favourite cleanser, it's a really stubborn one to remove but a gorgeous treat for the skin. If you'd like to make your own I used this pattern (very simple for beginners!) with some lovely berry coloured cotton yarn, they wash really well and scrub off all the cleanser without a need for a face scrub, so thrifty too!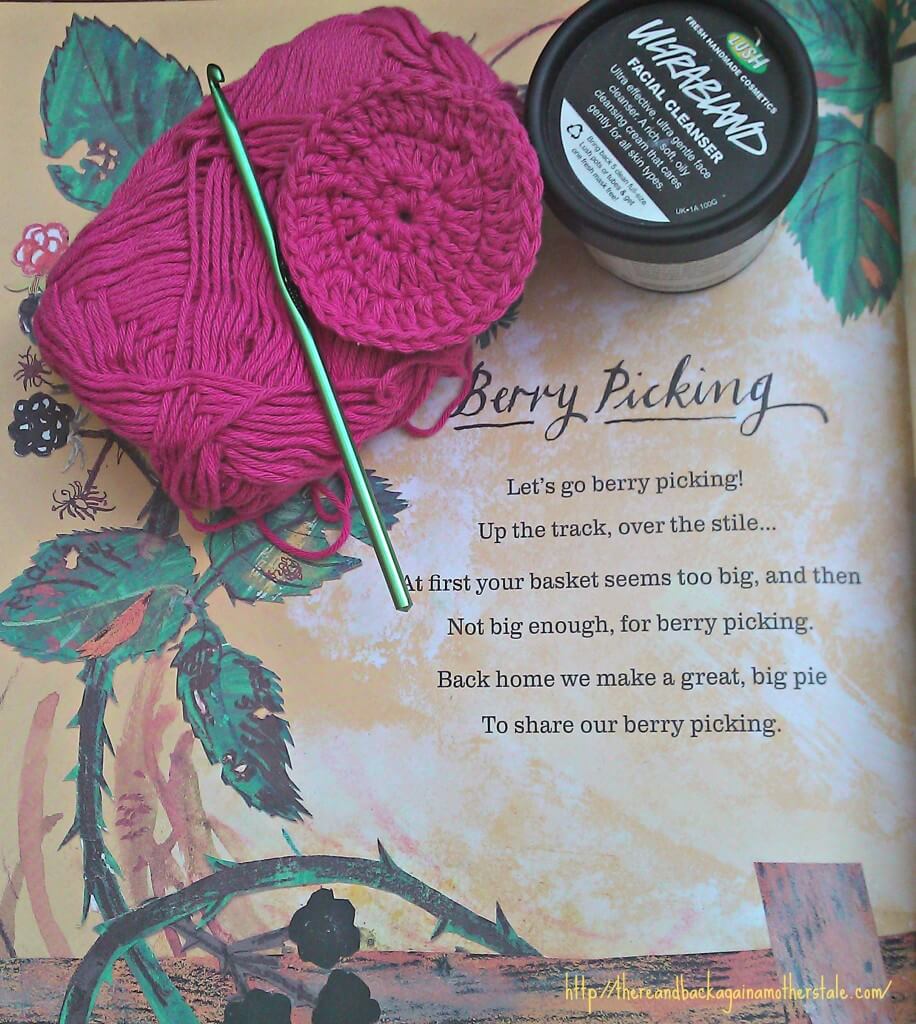 And finally, a recipe from the book which inspired our pudding!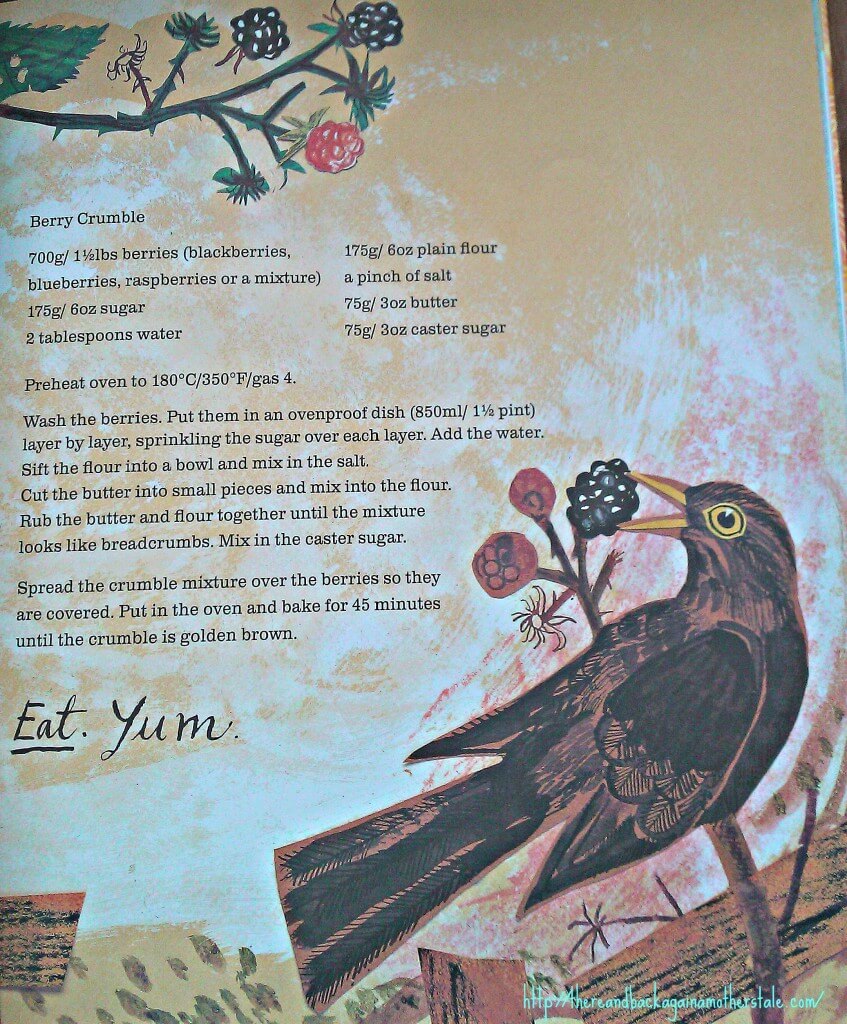 We also had a treat this week in the form of the Back to School with Dr Martens blogging event in their Newcastle store, comfy, stylish and long lasting we had a great morning out and these are on our Autumn shopping list!