Founded in 2011, The Blurt Foundation is a community interest company that exists to support, help and inspire people affected by depression. BuddyBox was born out of Blurt Foundation's belief that whilst depression can't be treated with 'things' we all need to pay attention to ourselves, self care is something I'm really interested in both as someone who runs a pre/perinatal mental health support group and as someone who sometimes needs a reminder to attend to my own needs. I generally find winter a really challenging time and I try to pay extra attention to my mental health as I know that if I don't do the things I know that keep me healthy, like practicing mindfulness and taking the time to rest, I can get into a downward spiral.
The BuddyBox is effectively a clever care package aimed at letting a loved one know you're thinking about them, and it's a really kind gesture, a sometimes much-needed hug in a box.




Mental Health and BuddyBox

If you know someone who is struggling, it can be difficult to show your support. The new BuddyBox subscription care package makes a thoughtful gift for anyone who could do with a boost. And if you're living with depression, buying a subscription for yourself is a great way to enjoy a little self-care.
Every month a new BuddyBox is released, a special box filled with things to help, inspire and comfort those with depression. Each box has a different theme – for example, products and tips for a good night's sleep or items to recharge the body and mind. I was sent the September BuddyBox to review. I thought the contents were thoughtful, well put together and I sensed that anyone receiving this as a gift would feel nurtured by the contents.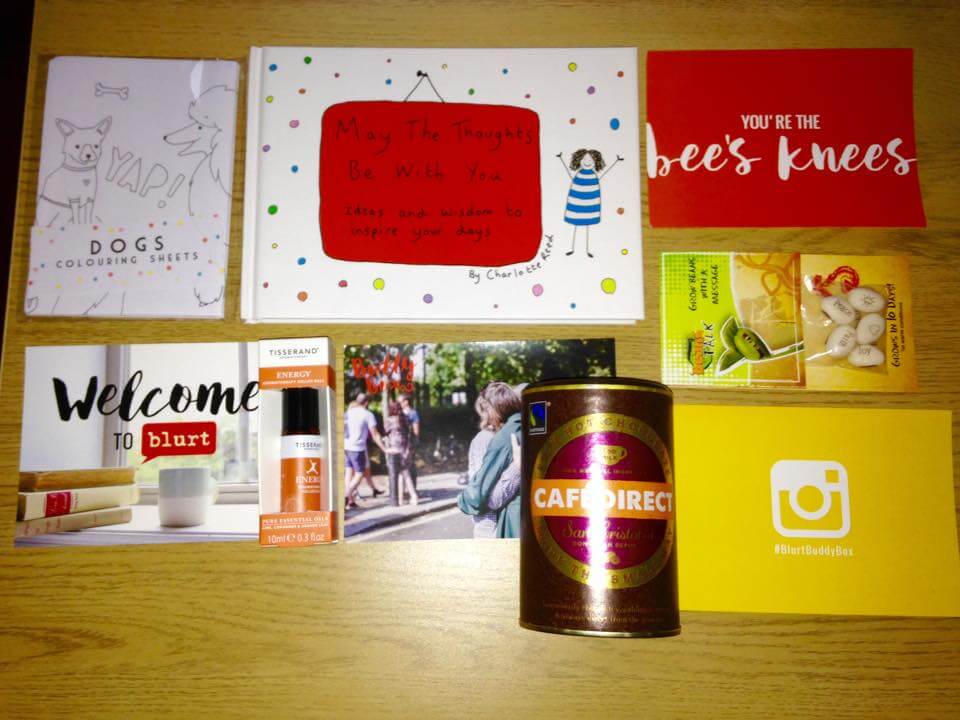 A monthly subscription costs £21.50 per month (there's also a lite version, and you can buy a one off box too) and the contents of the box reflect the cost, as Blurt Foundation is a community interest company some of the proceeds from boxes support Blurt Foundation's mental health advocacy.
In my £21.50 box I received:
– 4 postcards including a lovely one to leave in a public place as a random act of buddybox kindness

– Tisserand energy roller
– Cafe Direct hot chocolate
– Colouring sheets
– May the Thoughts be With You book by Charlotte Reed
– Seeds with a message
The energy roller is my favourite item in this month's box, uplifting and an on the go item that I can take about with me I thought this was a lovely addition for pepping me up with amood boosting romatherapy oils, the quirky colouring sheets are much appreciated and a nice addition for someone thinking about buying a mindfulness colouring book who wants to give 'grown up colouring' a go.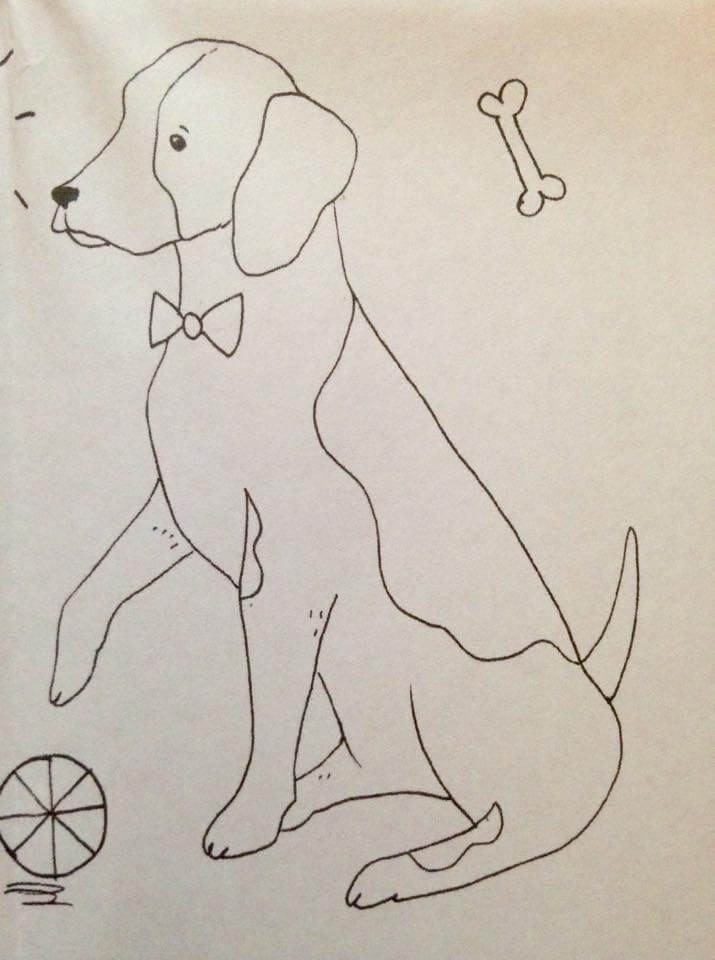 May the Thoughts Be With You is something to dip into when you need a pick me up or a reminder that you're not alone in your feelings.
If you're looking for a little self-care, or want to surprise a friend with a thoughtful pick me up BuddyBox is a simple and effective idea – why not send a hug in a box? Whilst you're browsing read more on the Blurt Foundation's site about mental health too, lots of fab resources to be found there!
Take care x