I'm linking into this month's Urban Jungle Bloggers initiative with a challenge called 'Offer a Plant to a Friend' – it's my first UJB post though I've often wanted to join in!
I don't think there's anything nicer than receiving a plant as a gift, remember the gorgeous azalea hubby bought for me for Mother's Day, so special, so spectacular and still blooming beautifully today!
I have been fortunate to have occasion to visit Anthropologie in London this month, I finally picked up one of their great Forest Dweller Pots as I've been after one of these for a while; I also made a great find which I think would make a sweet gift for a friend's desk.
I found a sweet little pot that is just £3 in a gorgeous foamy sea green, it's called Tenderling which can mean a small child, or the first antlers of a deer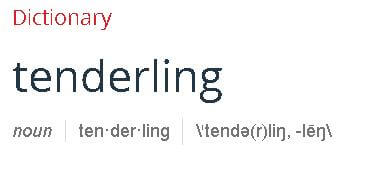 This made me think this little beauty could perfectly house some 'antler like' simple sempervivum stems, packaged in a pretty bag with this Oh Happy Day Project Life card I think this makes a really pretty gift!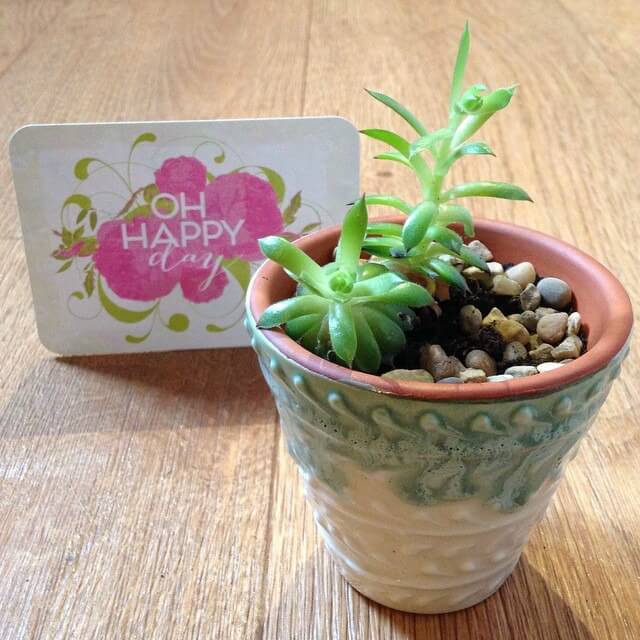 If you're thinking a little bigger, for a special birthday why not look at a terrarium instead, I am in love with our Totoro theme at the moment, follow the link for a little how to guide!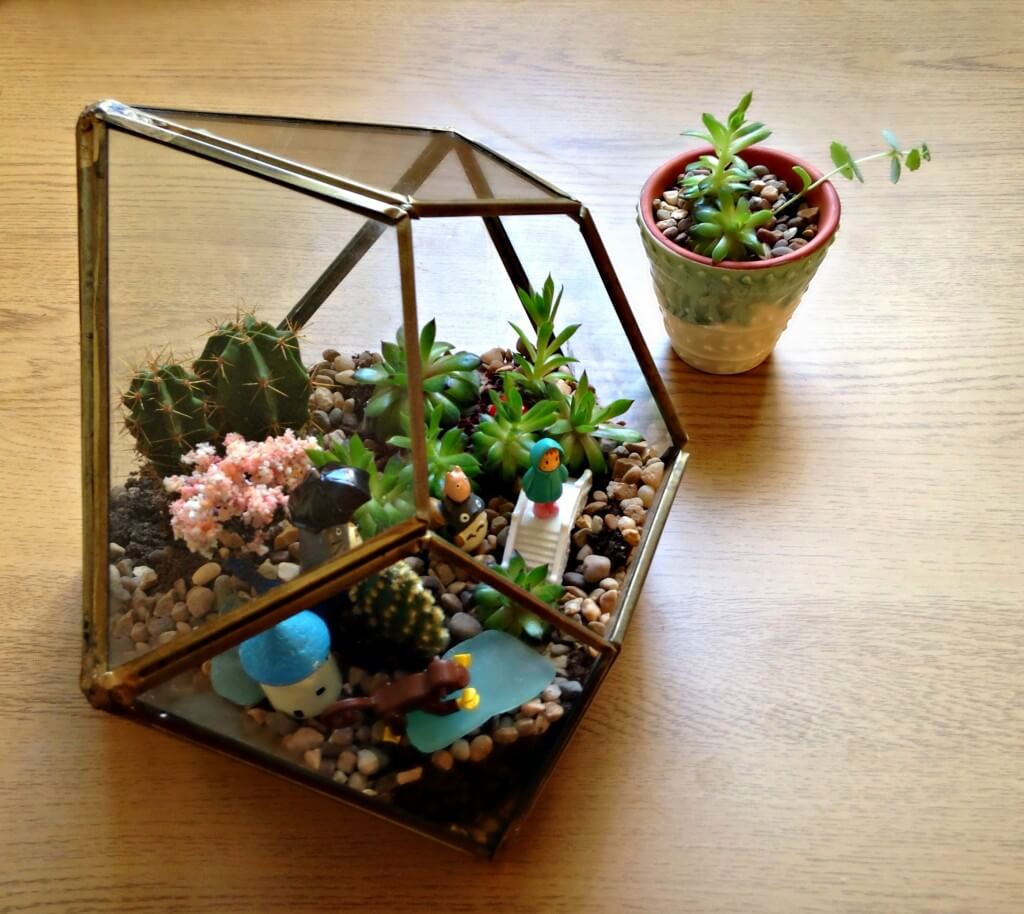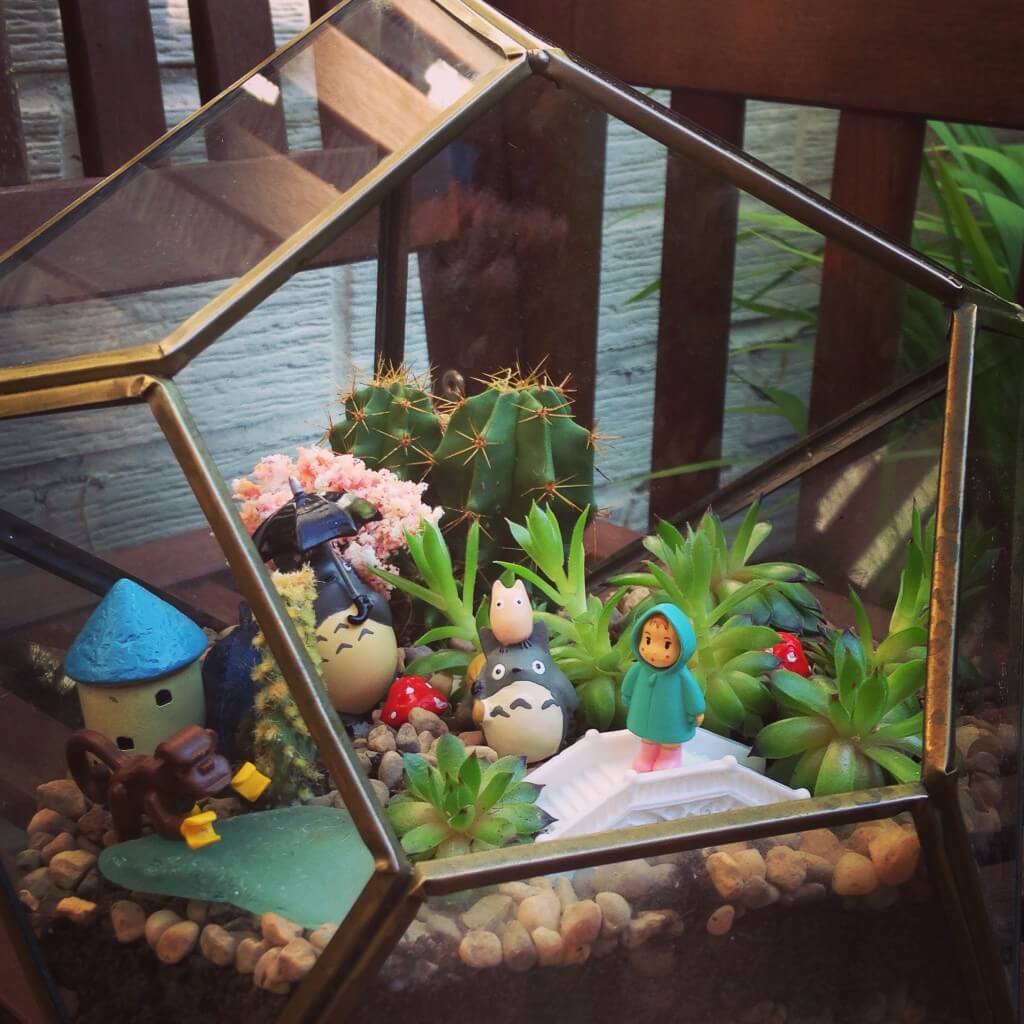 And finally, some outdoor news, in need of a tidy up but I am happy with our yarden, it's looking more established again this year and is a source of much pleasure!