This has come around quickly! Time for another Organic/Natural roundup!
Food
Last month I treated us to an Organic veg box as I had a week off travelling for work and wanted to try some batch cooking. We had a bash at Deliciously Ella's Brocolli pesto and it was absolutely divine!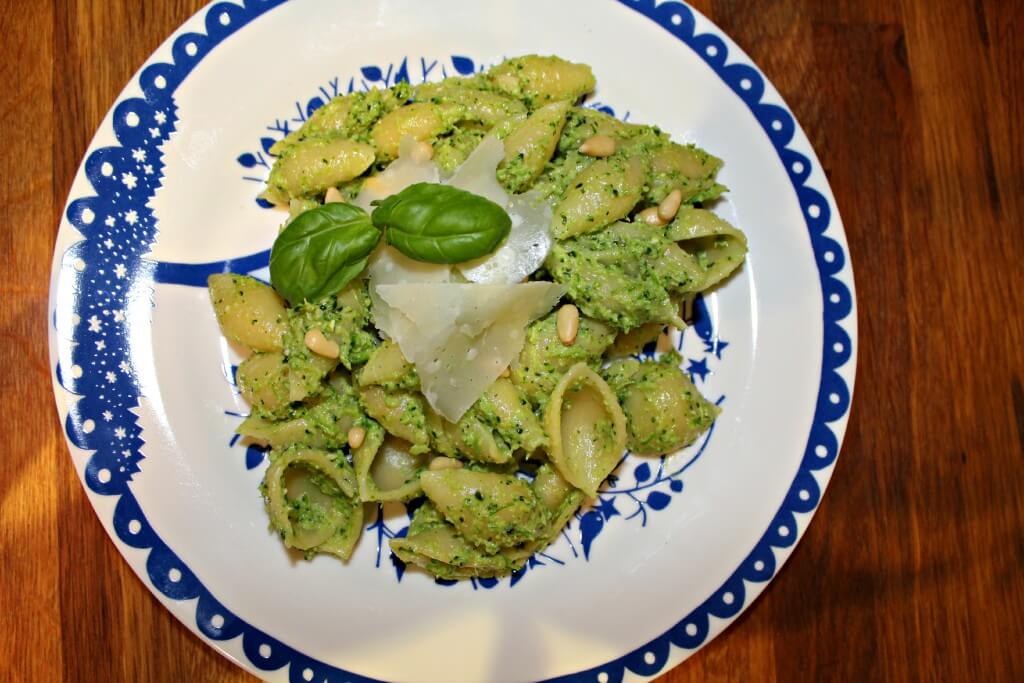 Treats
I'm a choc addict and when Seed and Bean sent me these chocolate bars to review over Easter I wasn't tempted by Js eggs in the slightest; these are a grown up treat of epic proportions! I was sceptical about lime and sea salt with milk chocolate but Seed and Bean have converted me, what a treat for the tastebuds, creamy, fresh, sweet with a salt hit the combination really sings!
These are phenomenal bars of Handmade in England goodness, 100% organic and ethical, I urge you to try them, especially the dark chocolate for a healthier treat!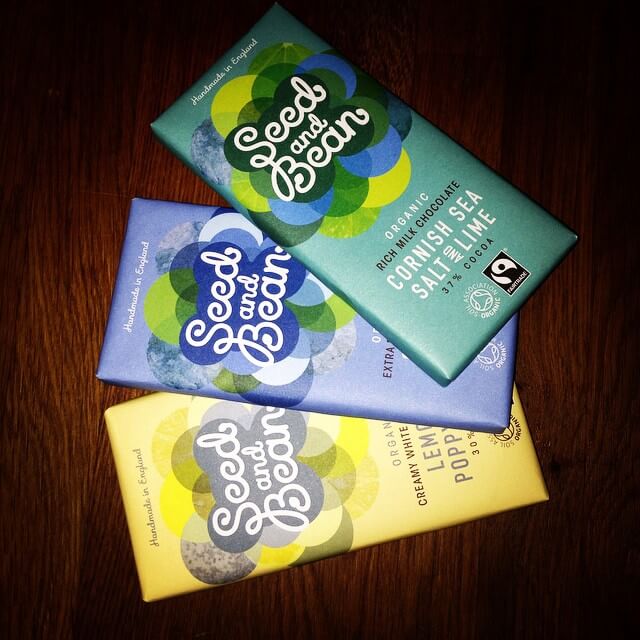 Beauty
J and I both suffer with atopic eczema and I try to treat it as naturally as possible but this year mine has been so bad I needed a steroid cream to tackle it. We've both been using Lush's Dream Cream and Dream Wash with good results but they're not paraben free and when in frequent use that concerns me a little. This month we've both been using purepotions Skin Salvation with really good results.
Like a thick ointment when applied liberally the balm softens and leaves a lovely protective soft barrier, made with herbs and oils it has a pleasant smell (J said it smells like playdoh, I think marzipan!) and my skin has never looked better and J hasn't had any of the small open patches that she normally gets on her back at all this month which is a result I'm really impressed with; that this is a totally natural product to boot is really great! Starting at £7.99 I'd definately recommend any eczema sufferers give this a try.
I've also been trialling the Scar Oil with good results, to be honest I have neglected myself for a while so this has formed part of my new night time routine which I feel really positive about! The oil is rich in vitamin A, vitamin C and the essential fatty acids omega-3 and omega-6. Vitamin A is known to promote healthy skin cell rejuvenation, so it is great for skin damaged by scarring. The vitamin C in rosehip oil reduces the appearance of dark and aging spots.
This has been a real treat for my skin and stubborn post-baby marks, and I've also used it on stubborn dry patches around me knees (darn winter skin!) with great results. Richer than other oils on the market this is competitively priced at £18.99 and a little goes a long long way.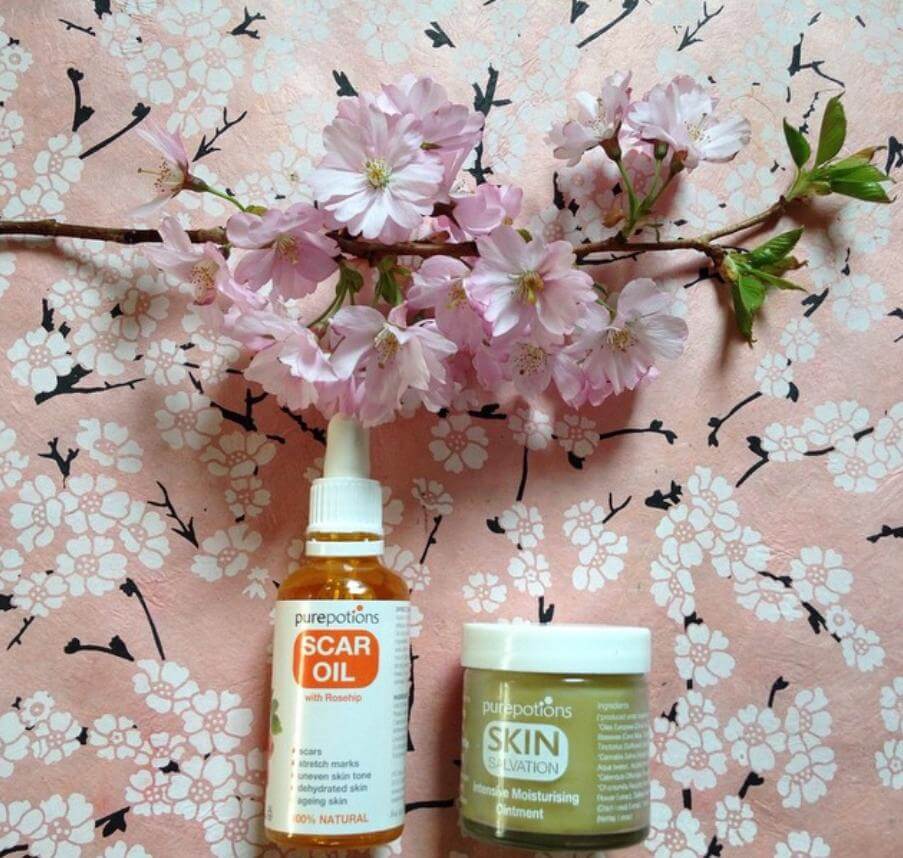 Finally I've been reviewing these purepotions Salve sets. One of each rescue salve; lavender, arnica, tea tree, calendula and comfrey this is packaged up as a set of natural first aid salves for little emergencies. Arnica Rescue Salve for sprains, strains and bruises, Calendula & Comfrey Rescue Salve for use on cuts and grazes, Lavender Rescue Salve for use on minor burns, sunburn, chapped skin and as a lip salve and Tea Tree Rescue Salve for use on cold sores, bites, stings and fungal conditions. Over the last six weeks we've had occasion to use all four (we are quite accident prone!). These little pots really do pack a punch and are now stashed in the bag I take out when J and I are out and about. I find the lavender salve really peps me up when I'm tired too!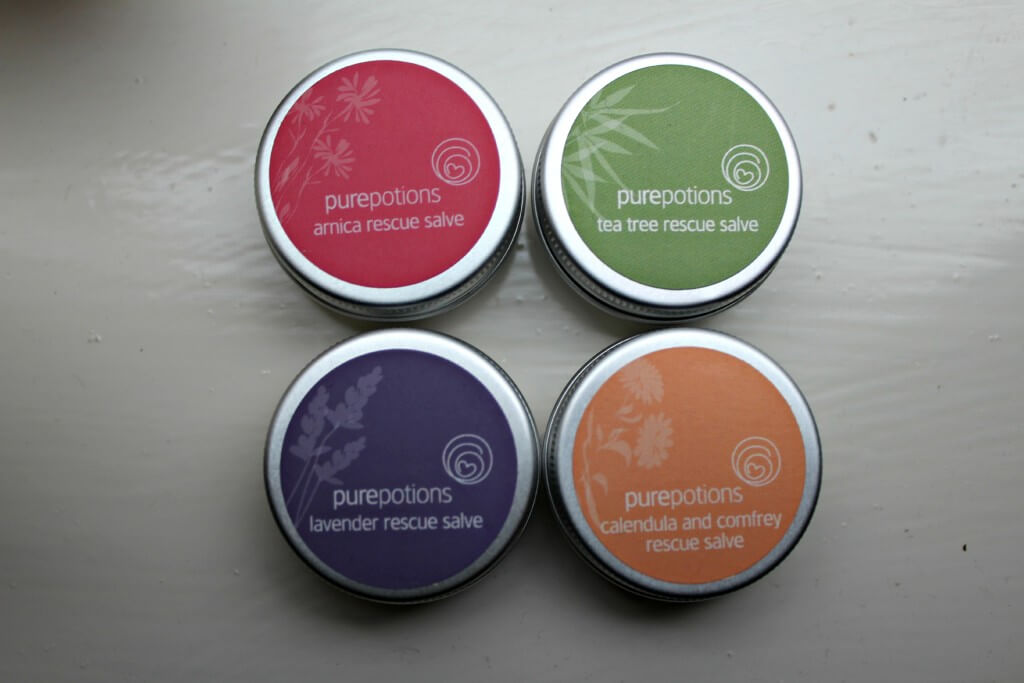 Giveaway
I've been reviewing these refreshing Alo Aloe Vera drinks this month. Juicy and packed with pulpy pieces of aloe they're a real treat for a spring day; mangosteen and mango was my favourite, a tropical fruit hit! I know some prefer their drinks smooth but I like a good old non-strained fruit juice, the pulp pieces are quite large though so this can take you by surprise!
Aloe is added to health drinks for its digestion boosting properties, anti-inflamatory properties and can boost the immune system; whilst not organic these drinks are GMO free.
Alo have offered me a mix box of the drinks worth £23.99 to give away to one lucky reader, see Rafflecopter and T&Cs for details.