Welcome to July's organic/health roundup! I have had the pleasure of reviewing some real treats this month!
First up I've been cooking up a storm in the kitchen thanks to Clearspring's superb range of organic and vegan ingredients. Browsing their site was a breath of fresh air, authentic Japanese and European ingredients and best of all products that I've struggled to source elsewhere like the jars of azuki beans and unsweetened baked beans! I reviewed a selection of their products and am really impressed with the quality, the brown rice noodles are a big hit with our family (recipe and photos coming up later this month) and the miso paste was the best I've tried! I urge you to take a look at the huge range on offer, especially if you're in need of 'free-from' produce!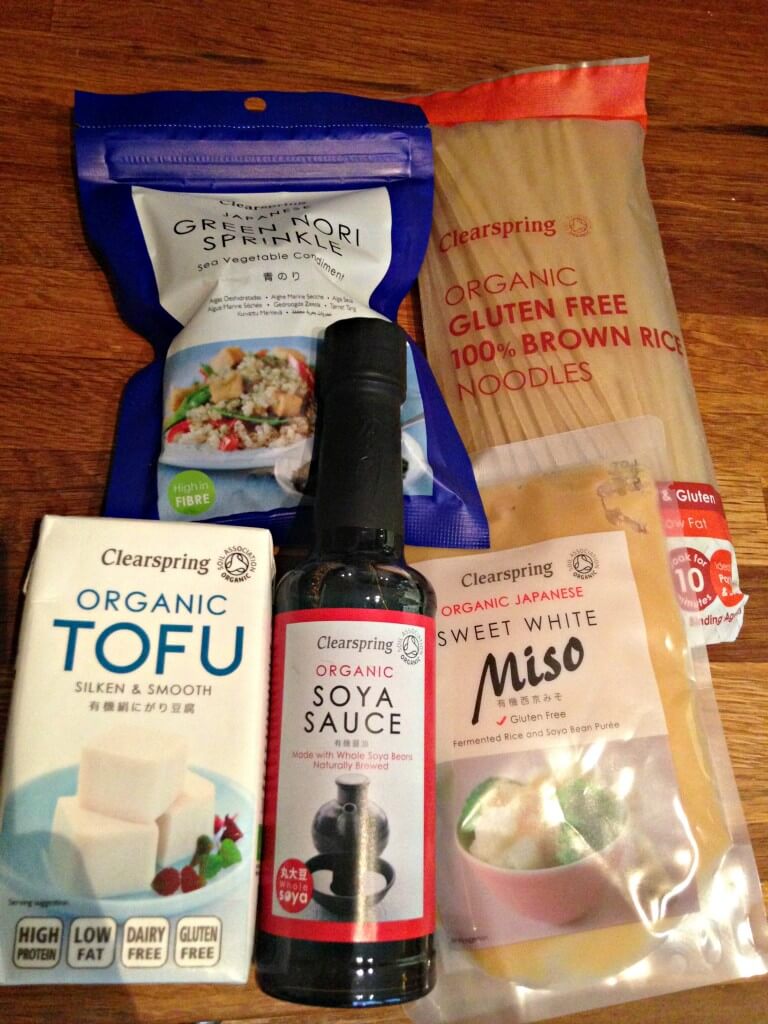 Next up was new to the UK Grahams Skincare; Oz's best selling natural skincare range for eczema and sensitive skin. I loved the gloriously sunny packaging, what's on the inside is great too; the shampoo soothed my itchy scalp and I loved the herbal scent, I found it to be a moisturising but non-oily shampoo which left a lovely fresh scent throughout the day, I generally prefer a 'clear' rather than cloudy shampoo and this gives a great wash. The calendulis plus cream is a nourishing all-round moisturiser, a slightly thick consistency with a pleasant smell the cream sinks into the skin really easily and left my skin soft and comforted throughout the day, a great cream to get your skin ready for summer after the drying winter!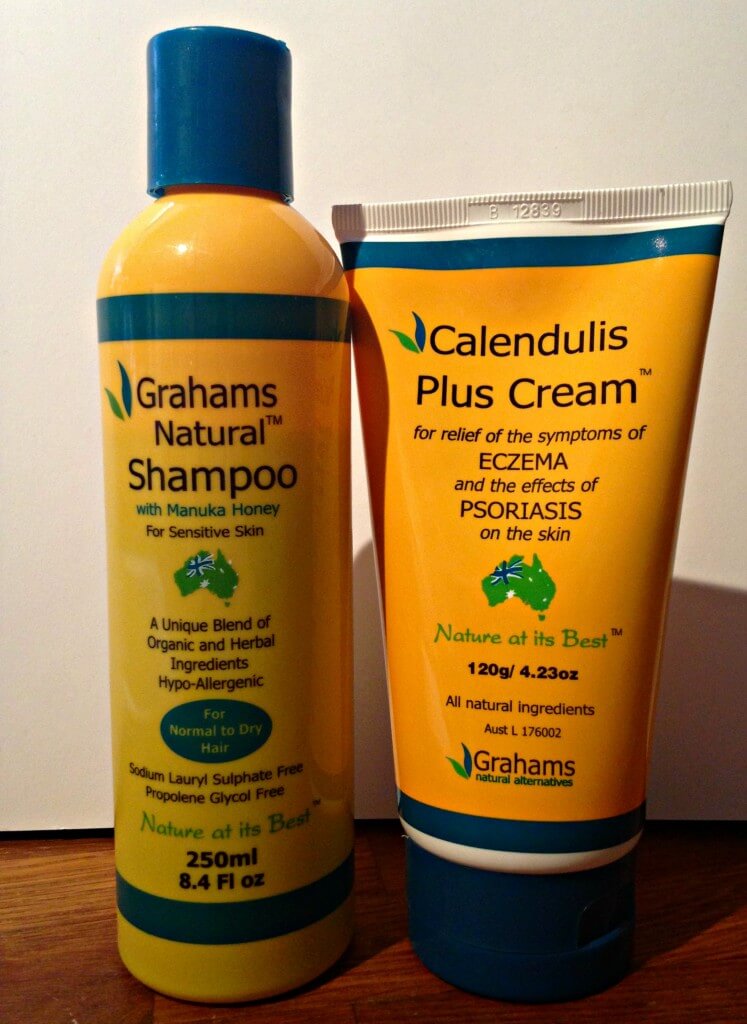 A little bit of luxury came into our lives this month courtesy of the beautiful Little Butterfly range of baby / children's organic certified skincare as seen in Vogue and Elle magazines. I fell in love with the dreamy packaging, softly scented products and essential oil notes that evoked wonderful memories of baby massage and snuggly baby cuddles! These products would clearly make a wonderful gift to a mother to be or newborn; they're everything I look for in a baby gift with great attention to detail, the duck egg blue bottle tops and gorgeous product names (floating on clouds! – so evocative) are a case in point! I absolutely adore the soft cucumber and nourishing buttermilk additions to these products, somehow they conjour up the smell of a new baby too, just divine in every possible way!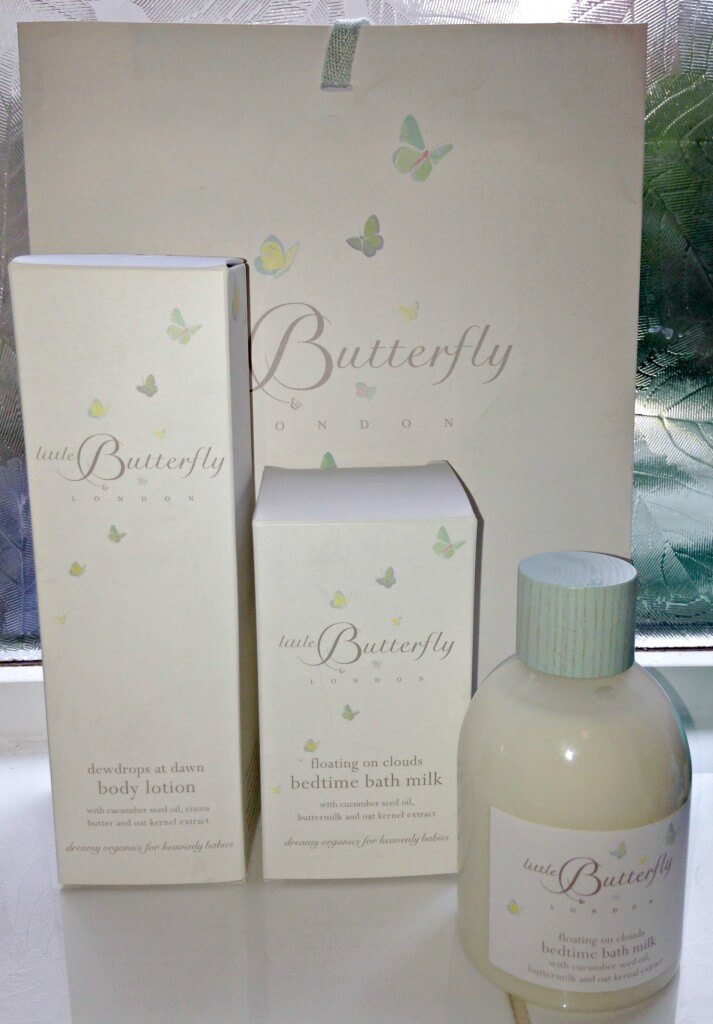 Always on the lookout for new sources of organic clothing I was really interested to explore tinyleaf - small, local (Midlands based) and with a great ethos – 100% organic babywear with 100% water based inks and recycled cardboard gift tag even the packaging the products are sent out in is carefully thought through – 100% recycled bags keep your products wrapped up whilst inside the bag 100% recycled tissue papers and PVC free stickers mean there are no heavy pollutants or chemical toxins given off when incinerated. As you know I don't have a tot small enough to fit into this super sweet cow print jumpsuit baby gro anymore but I wanted to see the quality of the cotton; they are supersoft and warm and the quality of the print work is brilliant, how fun is this cow design too! I really like the unisex prints; if you're looking for a new baby gift that's funky and eco-friendly this is for you!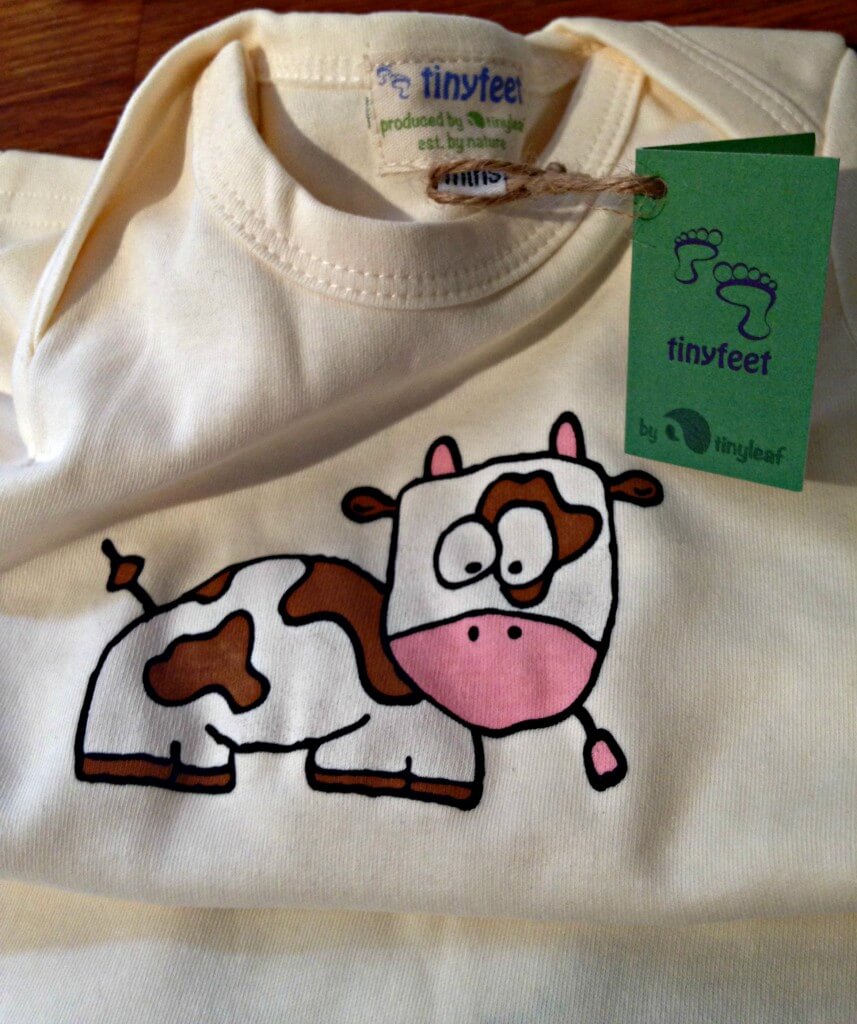 Back to skincare now with some great hair and facemasks, no photos of me wearing them (you don't need to see that!) from the company formerly known as Montagne Jeunesse – now 7th Heaven. I used to spend my pocket money on these masks as a teen so I'm glad to see them going strong; with the addition of some vegan friendly and organic masks to the range this really appeals. The products I tried formed the basis for a perfect home spa evening, something I highly recommend, the coffee cocoa mud both smelled amazing and left my skin feeling reinvigorated!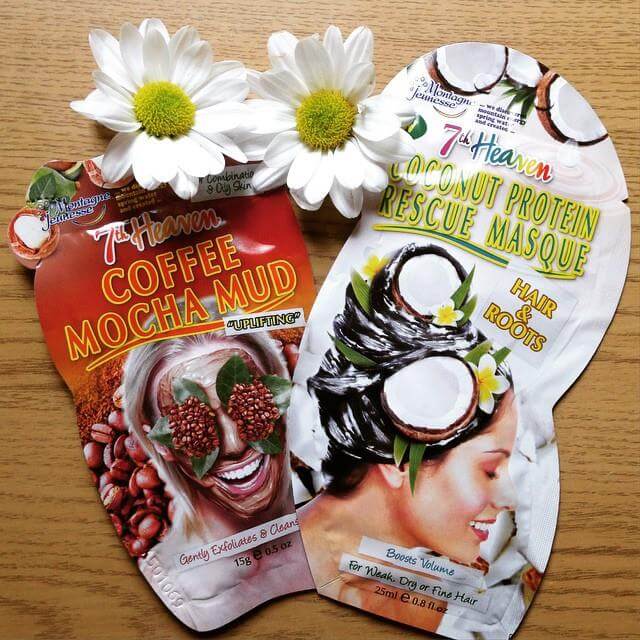 Last but not least something new on my radar in the form of Peau Naturelle's Organic anti blemish facial oil – organic teatree and lavender oils make this a relaxing treat for the skin and my stress breakout was lessened and soothed by the light blend of oils, just a few drops gives a smooth coverage and amazing scent – the oil is the brand's flagship and at a great price (£9.99) this is definitely one to watch! (available to buy here)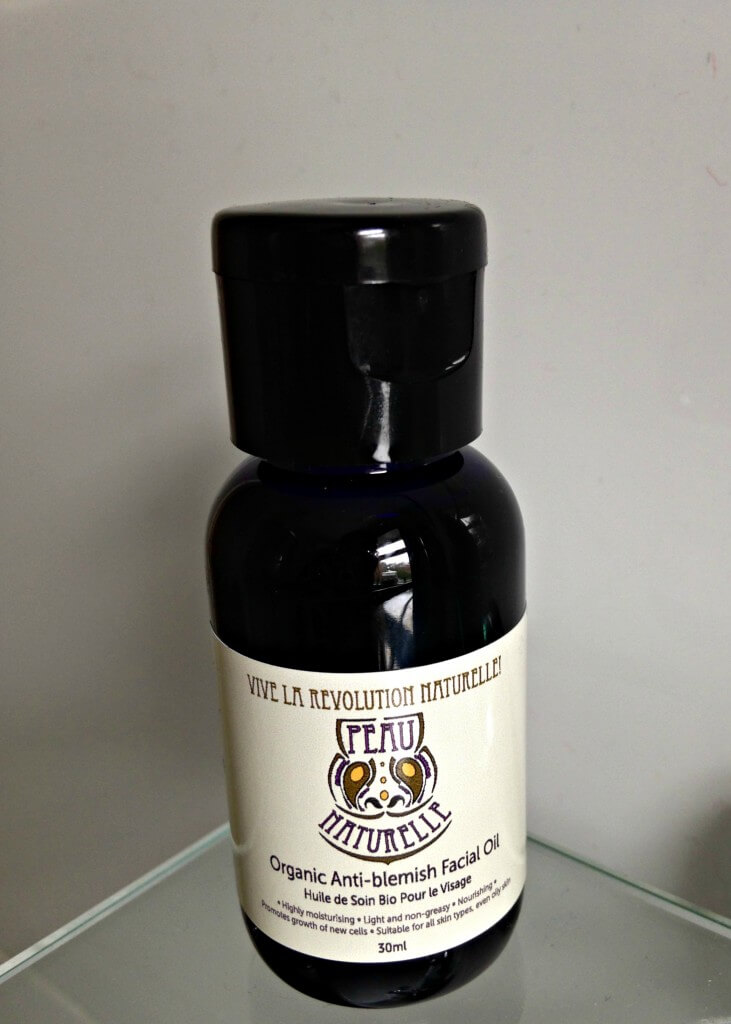 That's all for this time folks – over to you – have you tried anything new that I might like to check out?