Remember those 'little brown bag' lunch bags everyone used to have? I was looking for something that sort of size and shape for my work packed lunch and had an unsuccessful try at making my own too, then I saw this beauty from Belo & Me, eco-friendly and just the right size and shape I jumped at the opportunity to try one in the name of all things lunch!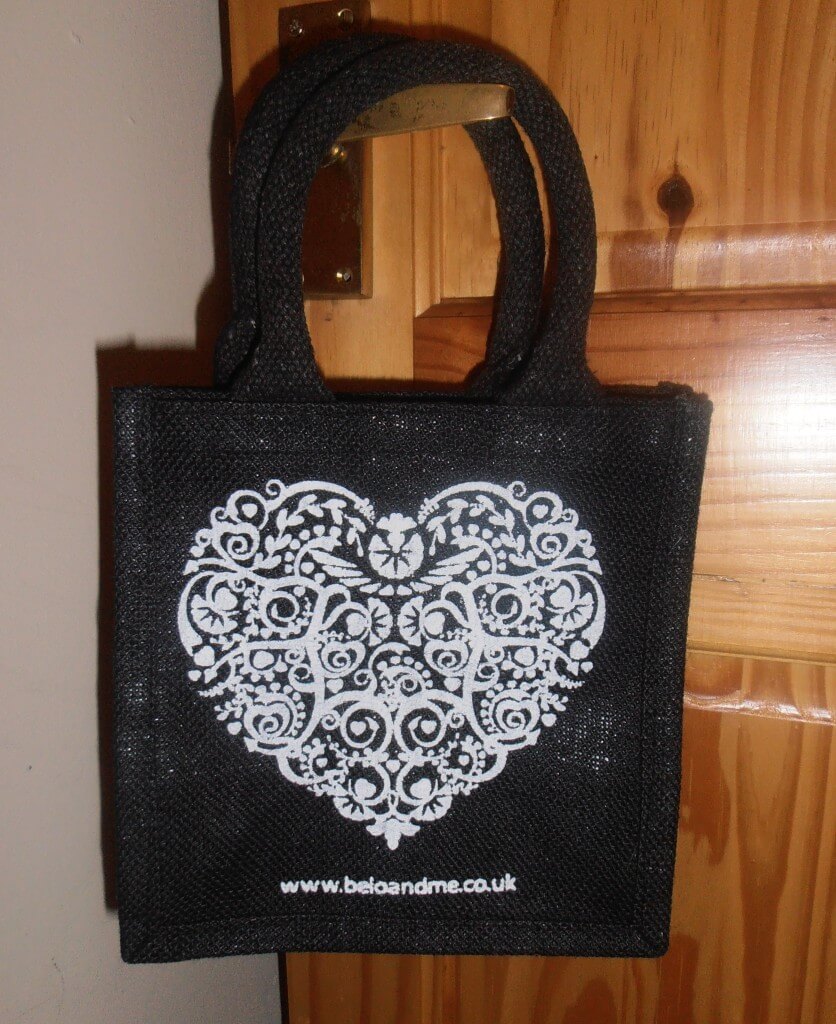 What is jute?
Jute is a soft plant fibre produced in India and Bangladesh. It is the perfect eco-friendly option instead of using plastic or paper. Plastic bags are not biodegradable and the manufacturing of paper bags requires large quantities of wood, meaning less trees on our planet. Jute has none of these problems and results in a hard wearing, strong, long lasting bag.
Why jute?
'The average plastic carrier bag is used for five minutes, but takes 500 years to decompose' (DEFRA, the Department for Environment, Food & Rural Affairs) – think of all the lunch outlets that send us away with a plastic or paper bag, that's a lot of waste, people use reusable shopping bags, why not a reusable lunch bag? Maybe it's that they don't want to be stuck with an empty bag post lunch? This one folds up and fits in my work bag so that's that problem solved!
What's good about it?
Look how much space! I fitted all this in and had room for a few cheeky snacks for Joss too! (Ham cheese salad wrap and granola yogurt if you're wondering!)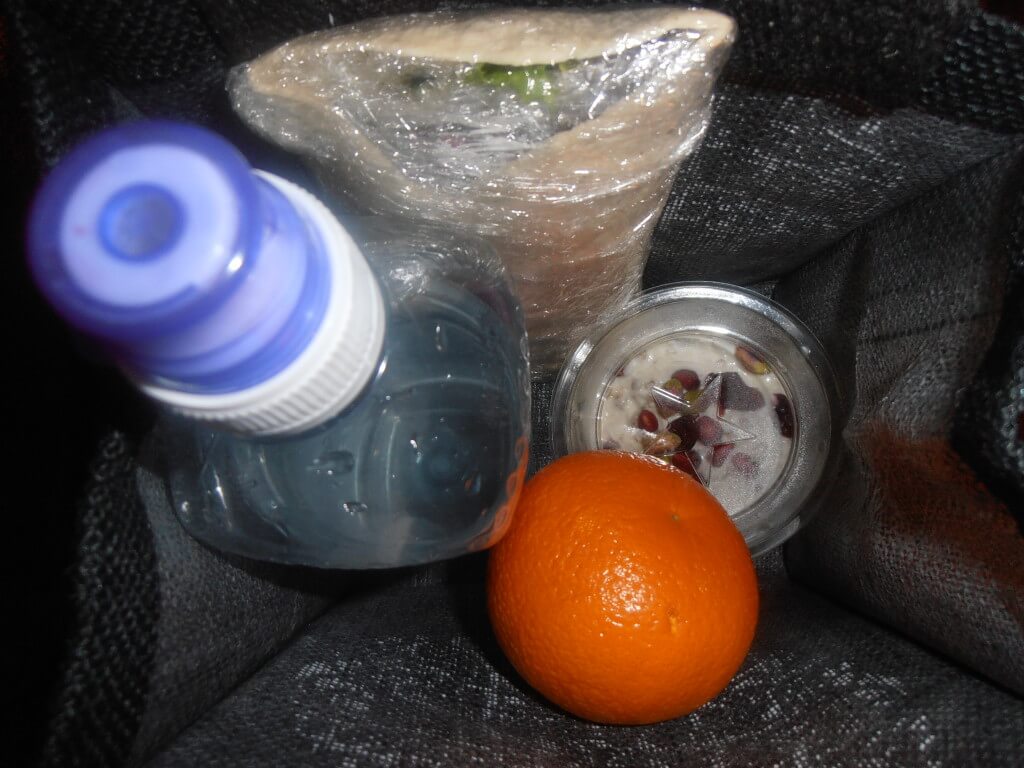 Sturdy and hardwearing this will easily carry a small picnic for us in the summer and the range of designs means there's something for everyone, popular owls, heart designs like mine, cupcakes and butterflies too.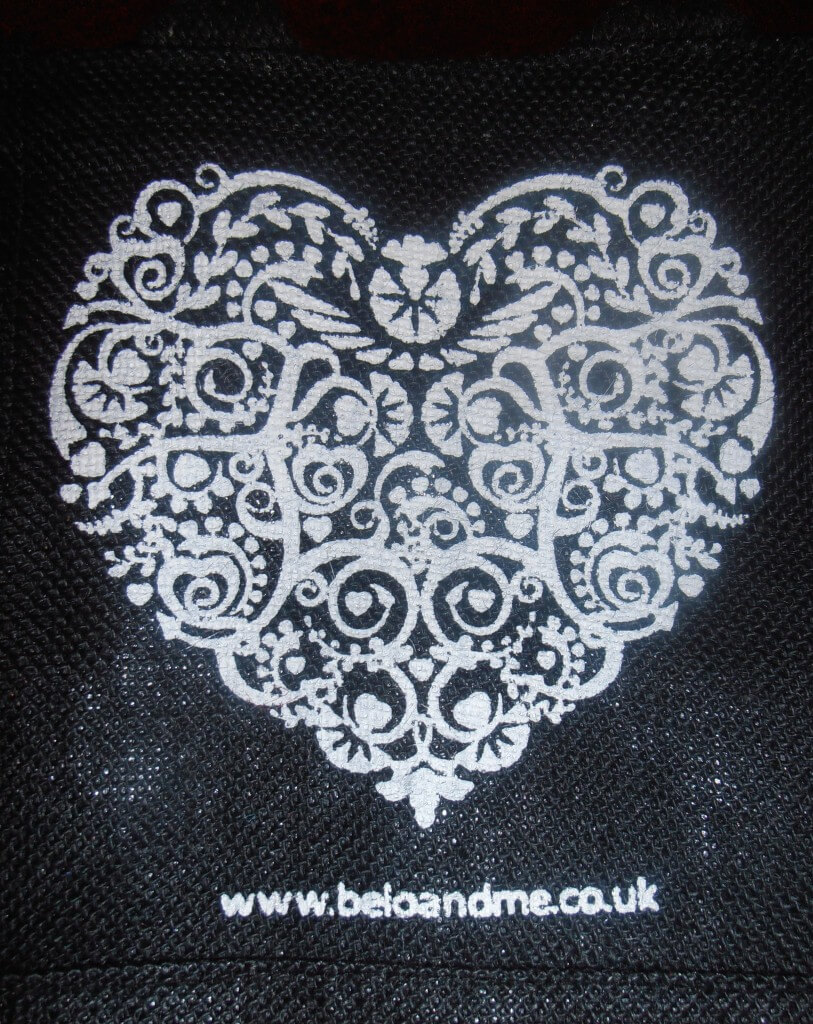 The price?
£3.75 for a lunchbag with very reasonable P&P too.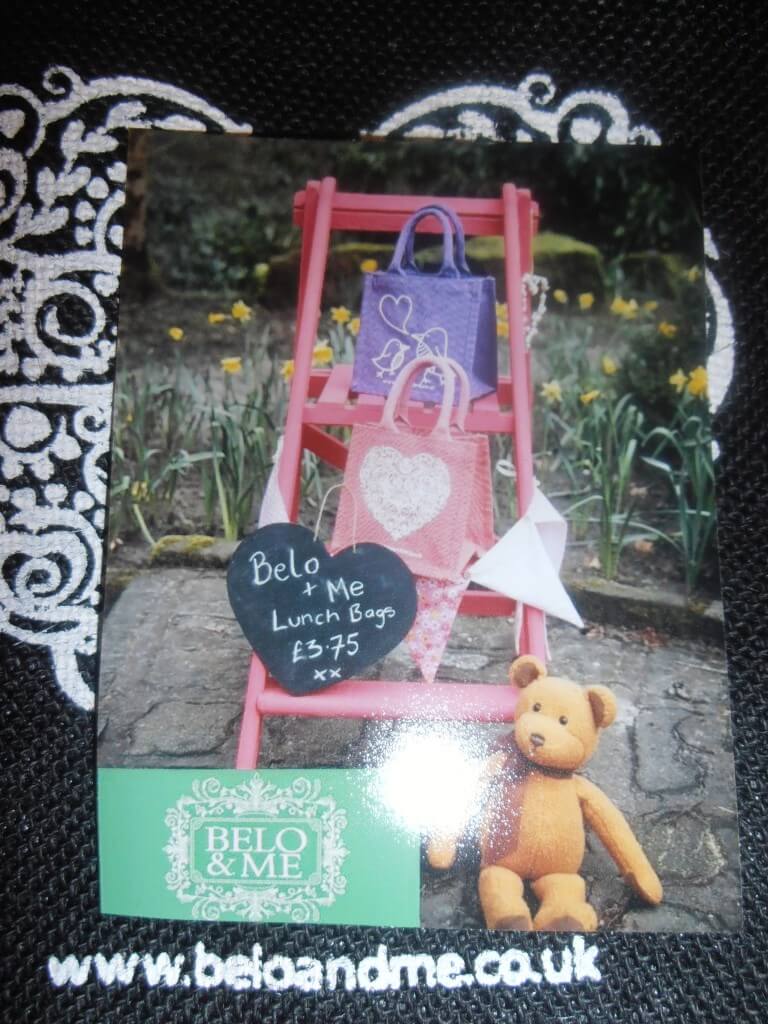 What's also good is that the bags are handmade so you're supporting a mama in her business endeavours as well as wearing your eco heart on your sleeve and your lunch in your hand!