What's the story here? 25+ Mams and Dads and babies sat down together with changing mats and what's that they're holding in the air? Nappies! Cloth nappies to be exact.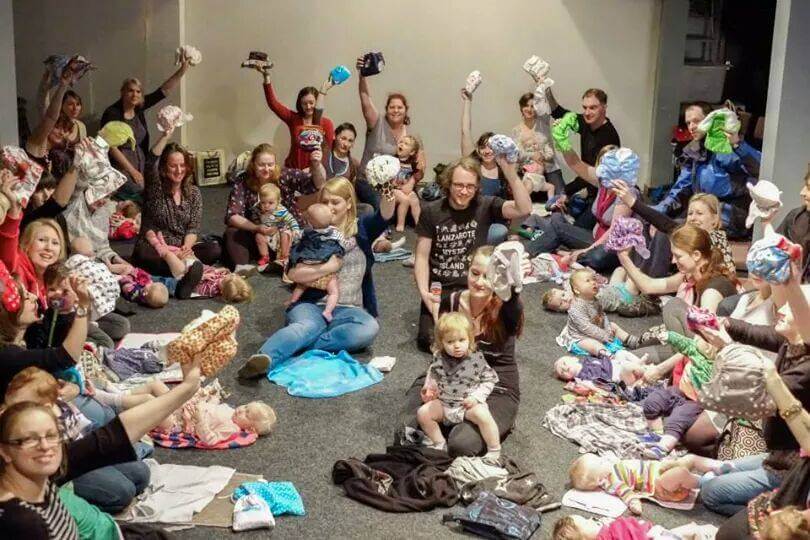 This week is real nappy week and we took part in the 2014 great cloth nappy change this weekend. As a real nappy user of almost two years now I wanted to point my readers to two of my earlier cloth nappy posts here and here
They highlight the benefits of cloth nappies and offer lots of handy tips too.
All major nappy retailers offer discounts and competitions through Real Nappy Week so if you've been thinking about going eco now is the time to try! There's a great competition today with Babi Pur over on Facebook on the Real Nappy Week page!
Two years on our stash is still going strong, though I think potty training is nigh these will definitely be kept just incase we ever happen to decide to have another child as they have plenty of life in them yet, truly eco-friendly!