We have a different routine to other people's book, bath, bed etc. Ours look like this:
Bath
Moneybox fun
Porridge (with Abney and Teal)
Nappy change
Blastoff
Say night night to everything
Tuck in for bed
Moneybox fun is basically emptying and refilling her moneybox, it's a time of sheer joy when you're nearly two and like counting A LOT!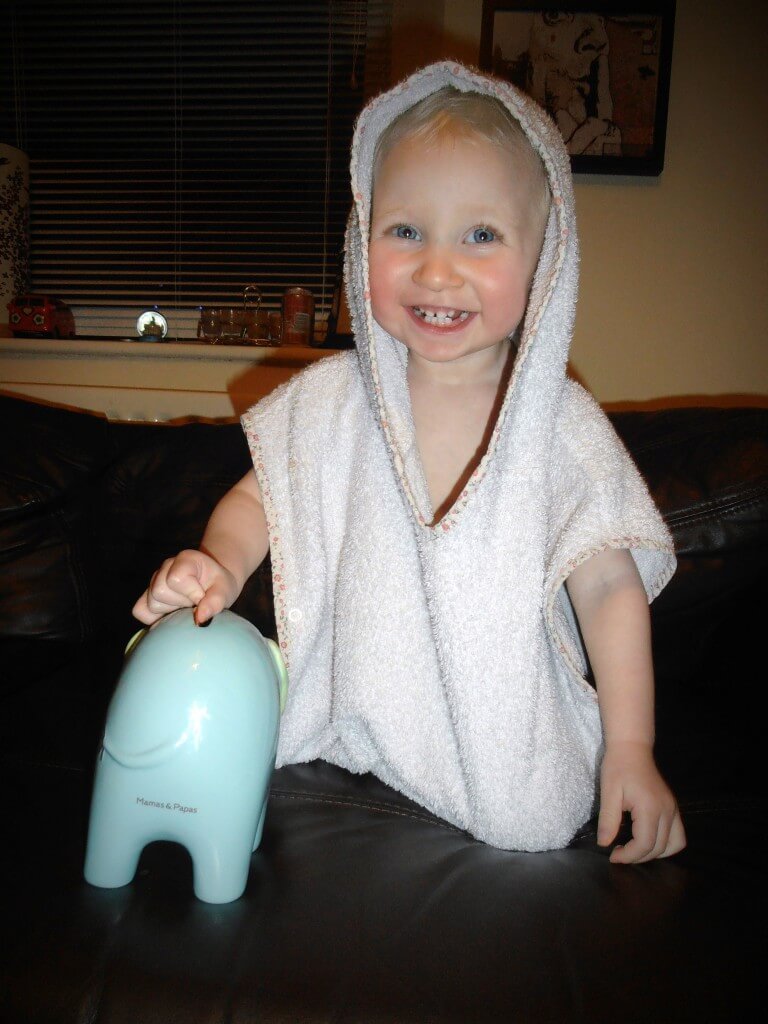 Blastoff is where we say goodnight to her toys, Tramp and Monkey and count down from five, then we blast off to the window and look out and say night night to everything, she usually likes to say night night to something topical from her day, once it was an axolotl, other times its naming every member of our family individually and saying a protracted night night, it ends with "night night cars, night trees, night night lights" and as we close them "night night blinds"
A little unconventional but it works, by night night blinds she's asking for her bed!