The best source of inspiration I have found is other bloggers. Whether sharing ideas on Pinterest, using Blog Support and Love All Blogs to champion each others posts or joining in with linkys and blog hops the direction my blog has taken has been supported by fellow blogging pals.
This linky is about taking this support further and asking for a critical friend to take a look at your blog.
Costa and Kallick (1993) define a critical friend as:
"a trusted person who asks provocative questions, provides data to be examined through another lens, and offers critique of a person's work as a friend"
So the emphasis is on friend here, trusting other bloggers to cast a critical eye and give honest constructive but above all supportive feedback.
Linking up a fave post from the previous fortnight you will not be asking for comments on content per-se but on the look and feel of your site, design and posts.
You might want to build questions into your post, like how might I have improved this photo? or ask folks to pin one of your photos, you might ask for advice on ideas for similar posts.
This linky is super relaxed, the rules are here to help everyone along and I hope you'll get out what you put in, insight, direction and inspiration!
1) Comment on the posts of the two people to link in infront of you
2) Be open and honest and constructive but above all be supportive!
3) Grab the blog linky button if you like, to help spread the word and the support!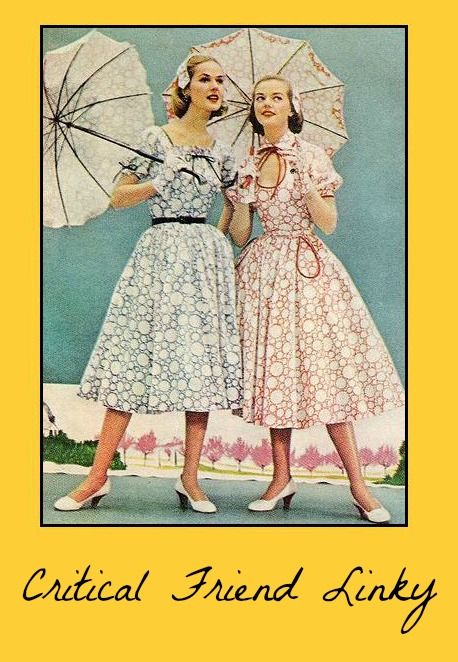 Ref:
Costa, A. and Kallick, B. (1993). "Through the Lens of a Critical Friend". Educational Leadership, vol. 51 no 2, p 49–51.