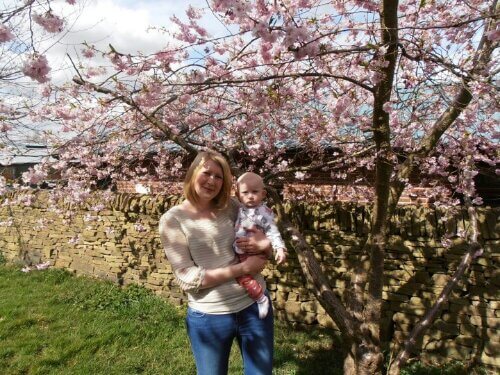 I just love the cherry blossom at the end of our street, its so blowsy and pretty I couldn't resist asking Mr B to snap us under it! We've been having lovely walks, going on the swings and even had an early picnic. Its gone back to bring grotty again but I think well have more good days soon, ever the optimist!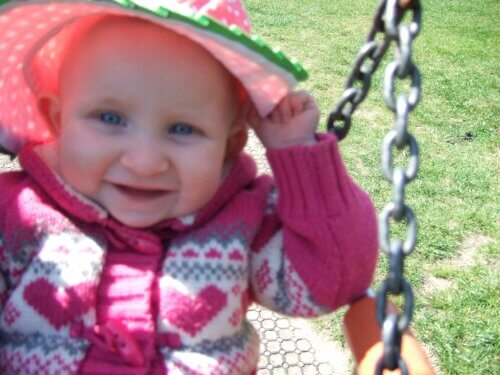 I love this pic of hat hating Joss!
I joined Slimming World this week, its like learning a new language with healthy extra a and bs, syns and optimising but I think I get it now, I'm reporting here that I have 10lb to lose, to keep me motivated, I'm interested in sharing SW recipes too if anyone has anything tasty!
Being back to work is going well, I feel a bit more well rounded having two days to do something that's a bit of a challenge to the grey matter, Joss is showing herself to be a quietly confident little lass which is lovely to see, she has started chatting more and has a beautiful sweet singing voice! People I asked said thinking about going back is worse than doing it and that's definitely been my experience too, its taught me to listen to other mamas more too!
In other news we're living our new Manduca sling, cherry red and just so comfortable, I'm looking forward to my baba and boo hedgehog nappy arriving soon too! Pics to follow, bye for now! X