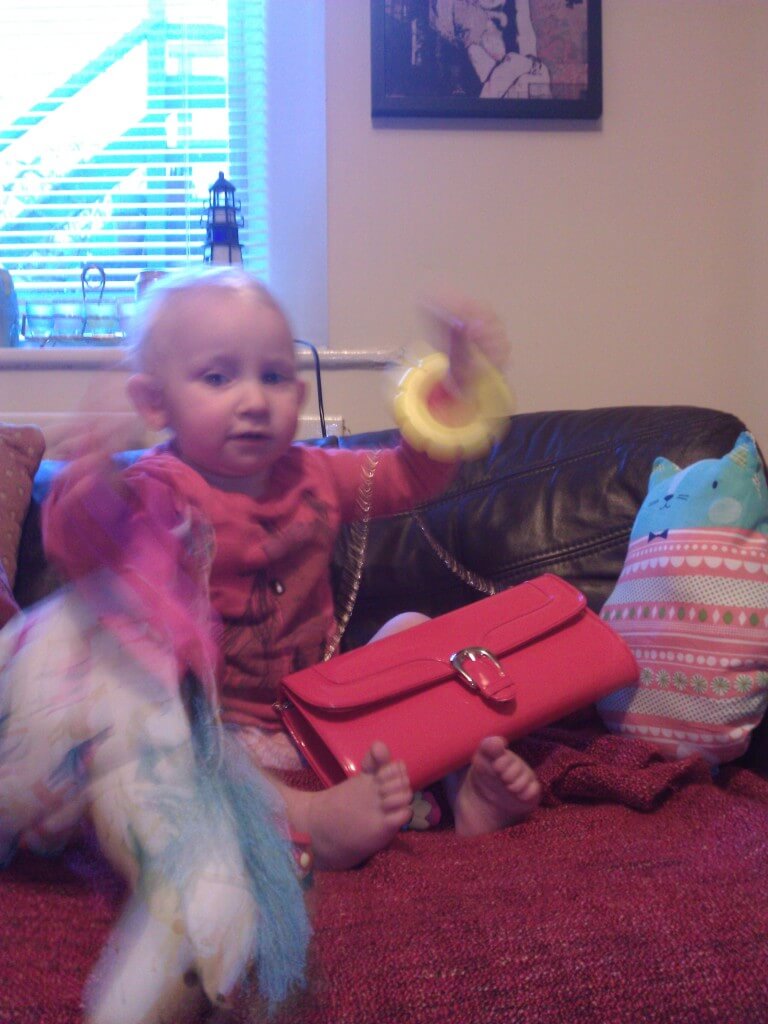 Somehow I have created a child obsessed with carrying things in bags. Occasionally you take a photo that's too blurry for your liking but you can't help thinking that the moment it captures makes it perfect. She can't keep still, wearing a stacking ring bangle, my only going out bag, her Joules horsie horsie bag and her horsie top she looks quite the thing ready for, well…anything!
I love that this outtakes linky by Mama Geek lets me share the photos taken through the week that are perfect to me but not quite making the cut, like this one under our fave cherry blossom, a little too dark but nothing some careful editing won't fix!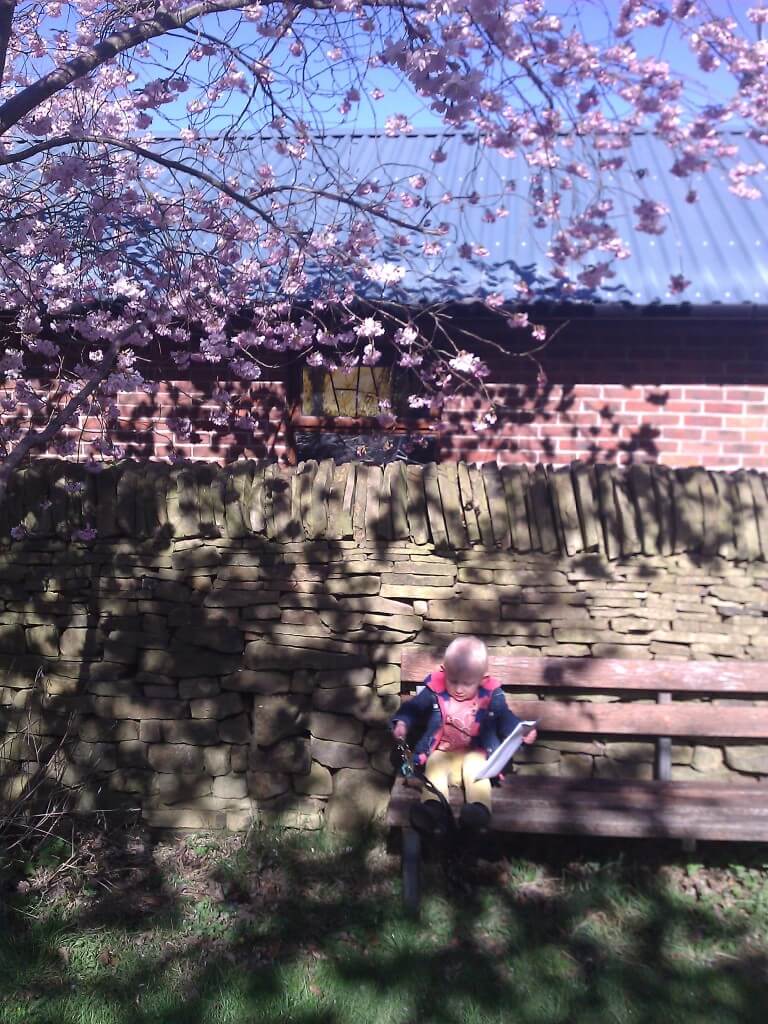 This one though, this one needs some explaining, this is a photo Joss insisted on taking in the park the same day I snapped her here, she's got some learning to do but she got that spider in the shot!