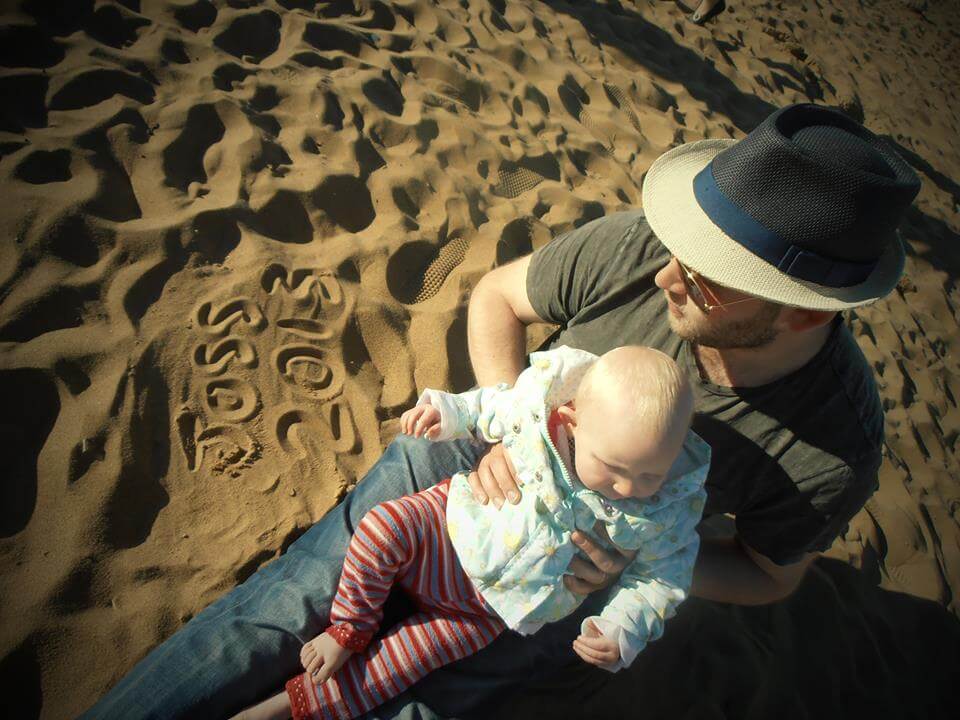 My name is Joss Daisy and I'm one year old. My Daddy is the best Daddy a little girl could hope for. He took me for my first trip to the beach last week and told he about when he took Mammy to the beach on one of their first dates, it was a lovely day and he bought me an icecream which made it an AMAZING day!
He's always making up silly names for me, like salty otter and Josscat but I don't mind because he's also really good at making up funny songs for me to shout along too!
My Daddy always has a smile for me and I always have one for him, he's good at cuddling, making me food I like and waking me up early from naps which makes Mammy mad but makes me happy because I'd rather play with him then sleep!
This is my entry for the John Lewis Father's Day Competition!