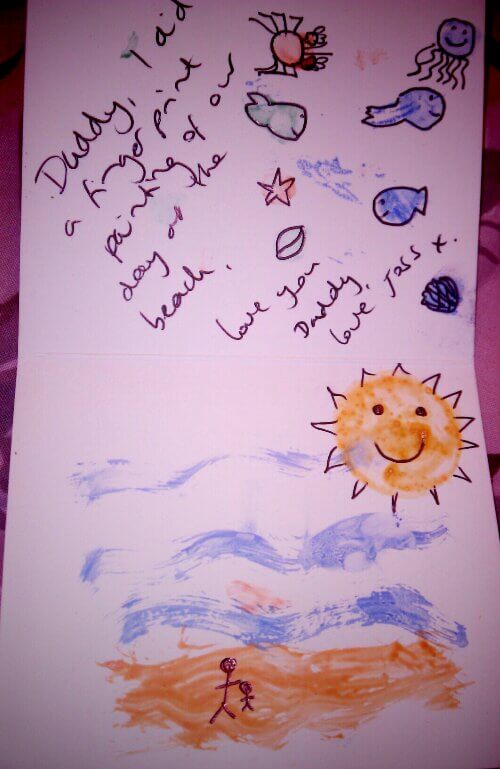 Today we did a spot of finger painting for Father's Day, I thought Joss did very well to keep herself so clean til I saw the back of her little head was orange!
We've stopped handprints for a while because she just grabs and scrumples the paper, but this worked OK, we made a good crafty team!
Work again tomorrow and Friday, it comes around too too fast each week but I'm still so grateful to get the balance between five days with her and two at work, I know financially it can't continue but its been so lovely to have this precious time, I'm a lucky mama.
Just heard the Joy and Joe woven wrap is headed our way, looking forward to putting it through its paces hopefully this weekend!