I love to make Christmas cards to give from recycled bits and bobs, but have very little time to make a stack of 30 this year, we decided to give cards to very close family and friends this year, and do an e-card for others who would appreciate it.
This is Joss' offering for her Daddy grandparents, and we've been making more this week, six in total with some decorated inside too!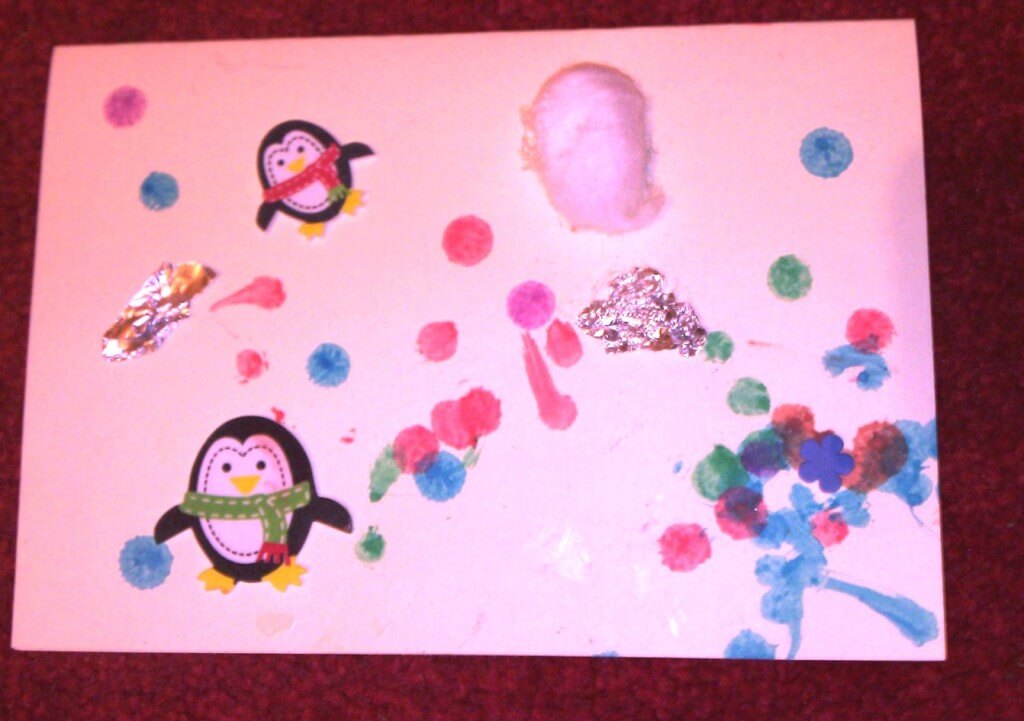 I was so impressed with Joss' concentration, she sat for about 20 minutes with dabber paint pens, stickers and cotton wool and tin foil, did a bit of gluing as you can see from the sticky patches, and she scrunched up the tinfoil herself. The little penguins were peeled off and re-positioned umpteen times too!
That's me for today, I'm working four days this week so posts are a little shorter and am dashing out the door now, but I do have an exciting post planned for next week, and of course keep entering my Organic Babies competition folks!