My favourite room is Joss' nursery, it's exactly as I hoped it would be and perfect for a little girl who loves to look around and takes an active interest in the world around her. I thought I'd share some snapshots as I so love looking at other blogger's rooms! The moody lighting is courtesy of our Gro-anywhere Blind, derigeur in all young children's rooms at this time of year!
Here goes, this is the felt mobile I made whilst she was a newborn: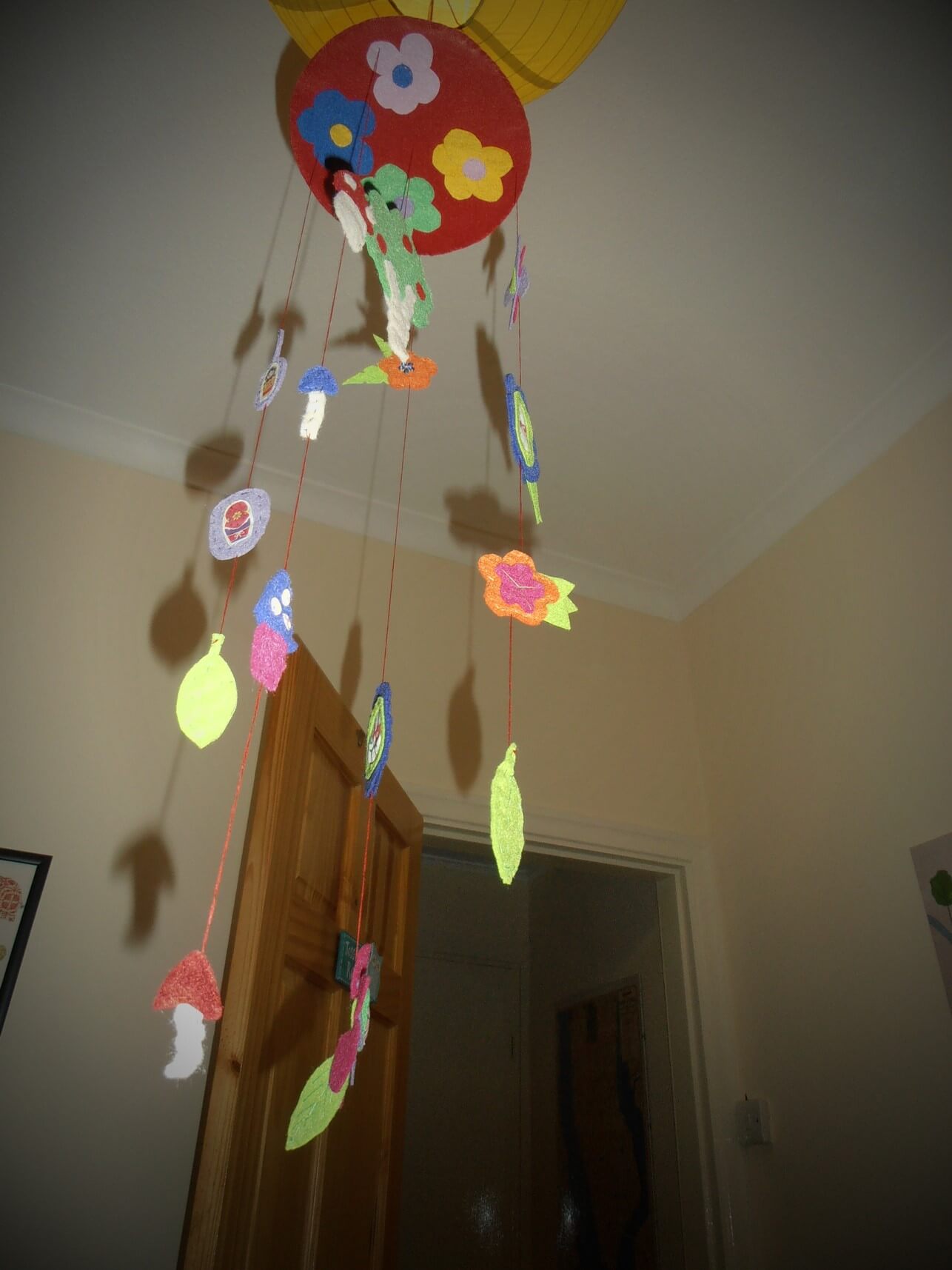 Farm bunting by the brilliant Bill Quay Fabric Workshop which I urge you to visit!
Toy and soft furnishing corner, we love owls!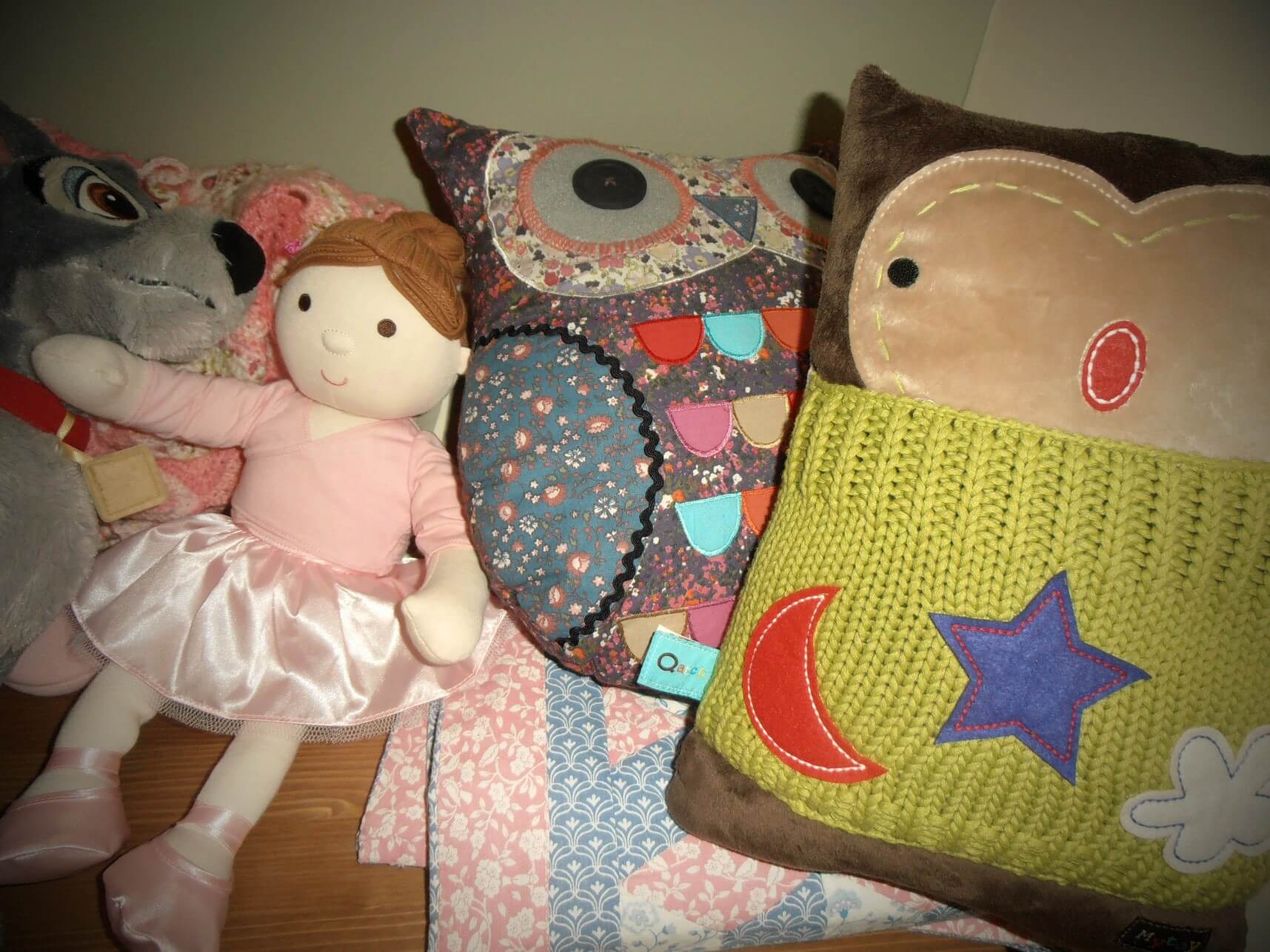 A shelf for hanging teeny tiny baby clothes, we won the Joss Daisy train on a twitter competition and the lovely green wreath featured heavily in our wedding colour scheme and now lives in Joss' room!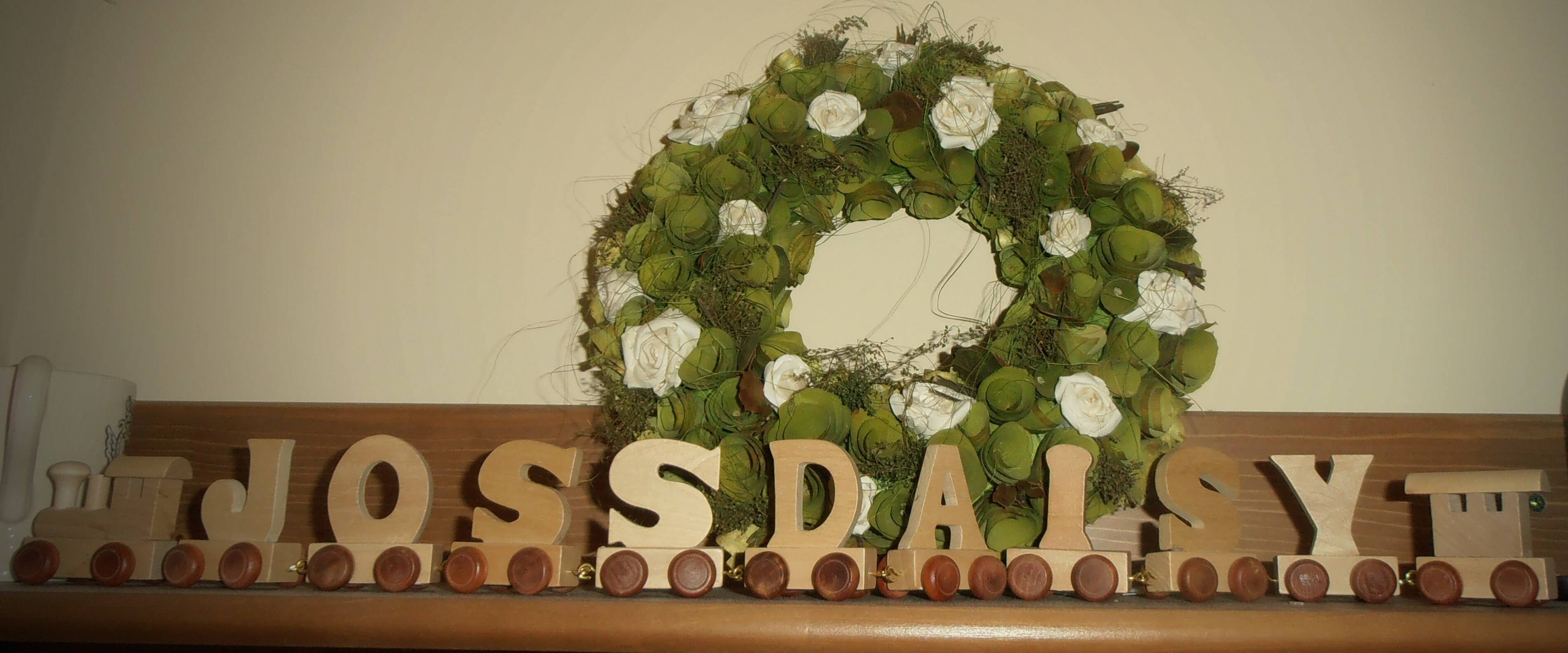 And finally, lots and lots of pictures, here's just a small selection, we're a family that likes to have busy walls!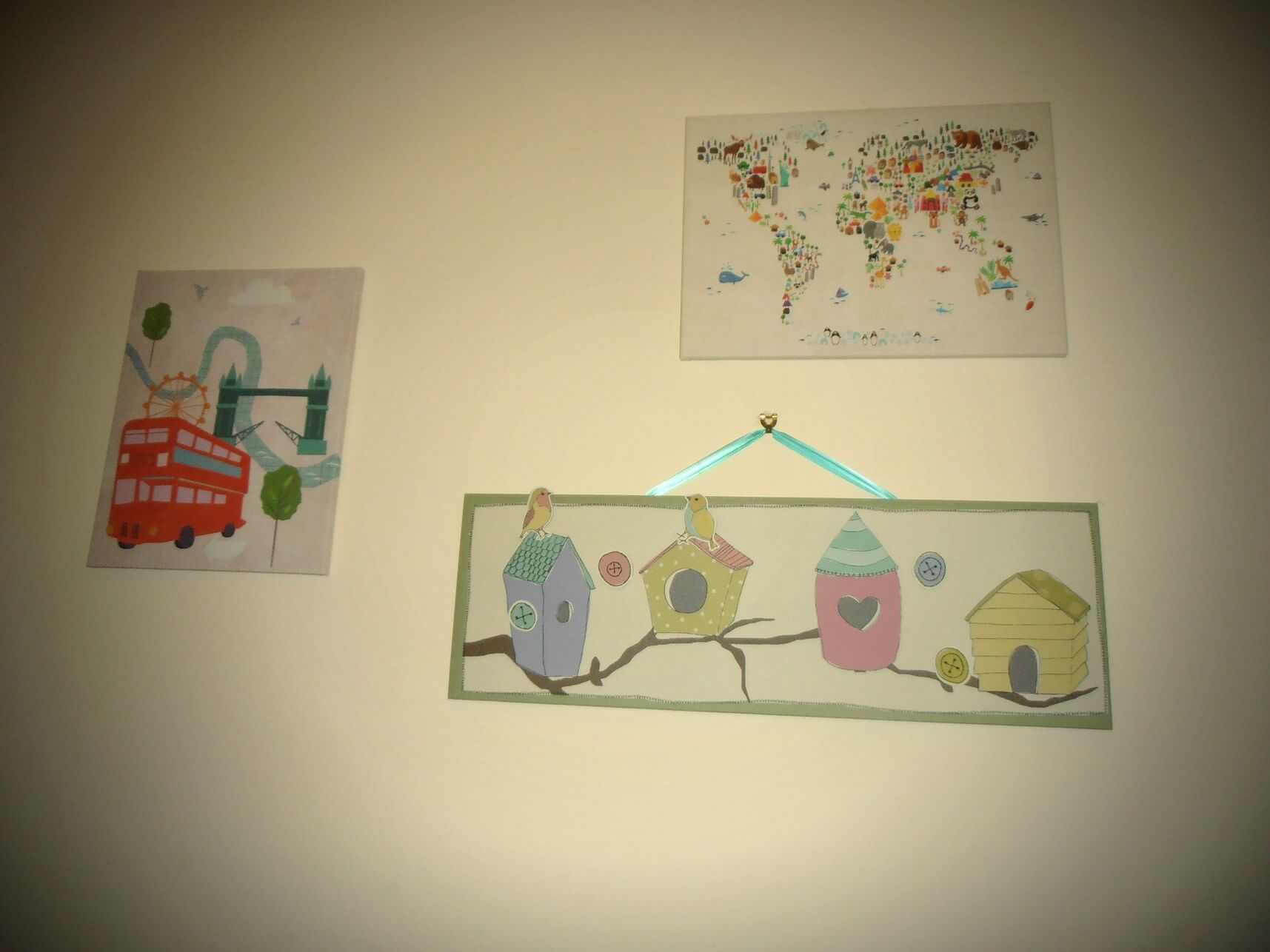 And finally, and brighter, the view from Jossy's window, our lovely container garden, or yarden!