This beauty was a total treat from the folks behind National Stationery Week – I love to write with a proper pen, there's something really nice about the weight and the ritual of writing with fountain ink! I remember my first Sheaffer fountain pen, it was given to me by my Aunt and I used it all the way through my GCSEs and A Levels, it became my lucky pen until I moved onto university and switched to their rollerball pens.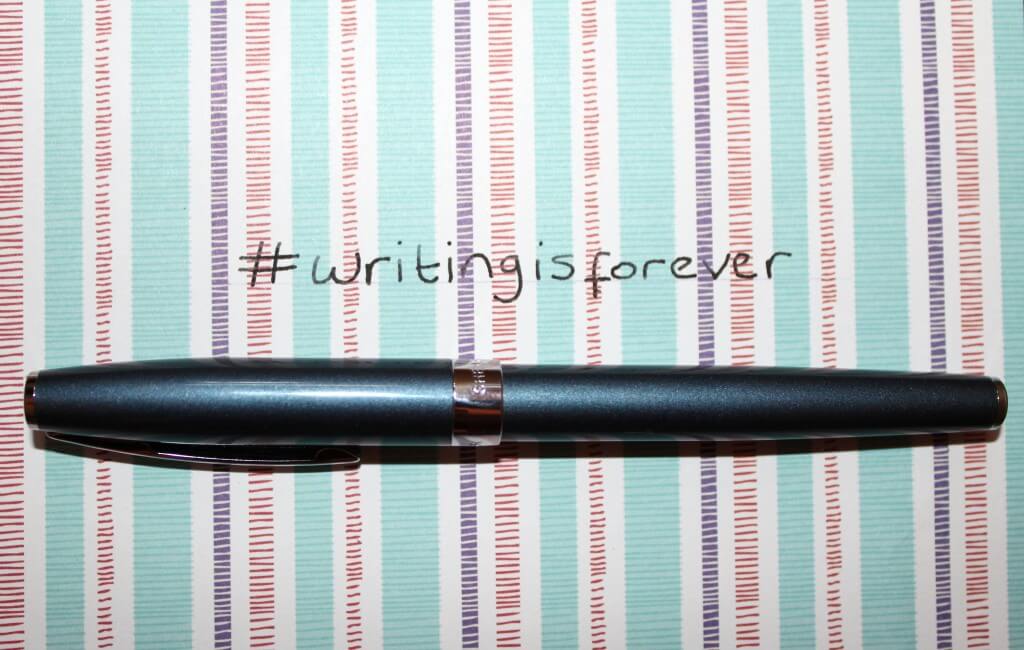 In gorgeous metallic blue this is a serious writing implement! Presented in a hard case presentation box complete with cartridges but also the option of filling from an ink pot this would make a lovely gift, it certainly blew me away to receive it as a review item!
I think writing with a proper pen improves my handwriting and makes me take my time about writing too, that's important in journalling and planning as those tasks require a bit of thought and extra attention.
Do you have a 'lucky' piece of stationery – I'm hoping this one will serve me well as I am about to start a new job!