The lovely folks at Egmont UK sent us a beautiful new book to review this week.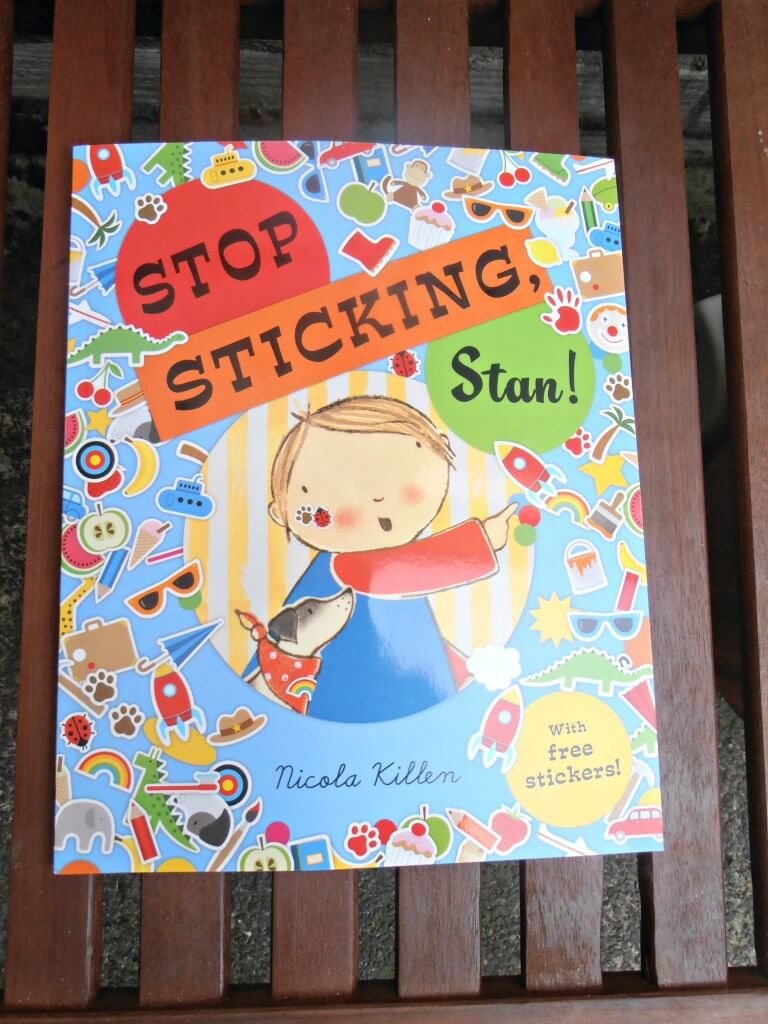 "Stan loves collecting things, feathers, buttons, old socks. But he gets distracted when his parents treat him to a set of stickers, and a whole new hobby begins!"
I can sympathize with Stan, I collect fabrics and bits of paper ephemera as well as stickers, but collections can soon take over!
The stickers that come with this book are beautifully illustrated, but thankfully they are contained to one page, when you see what Stan did you'll see why, stickers everywhere!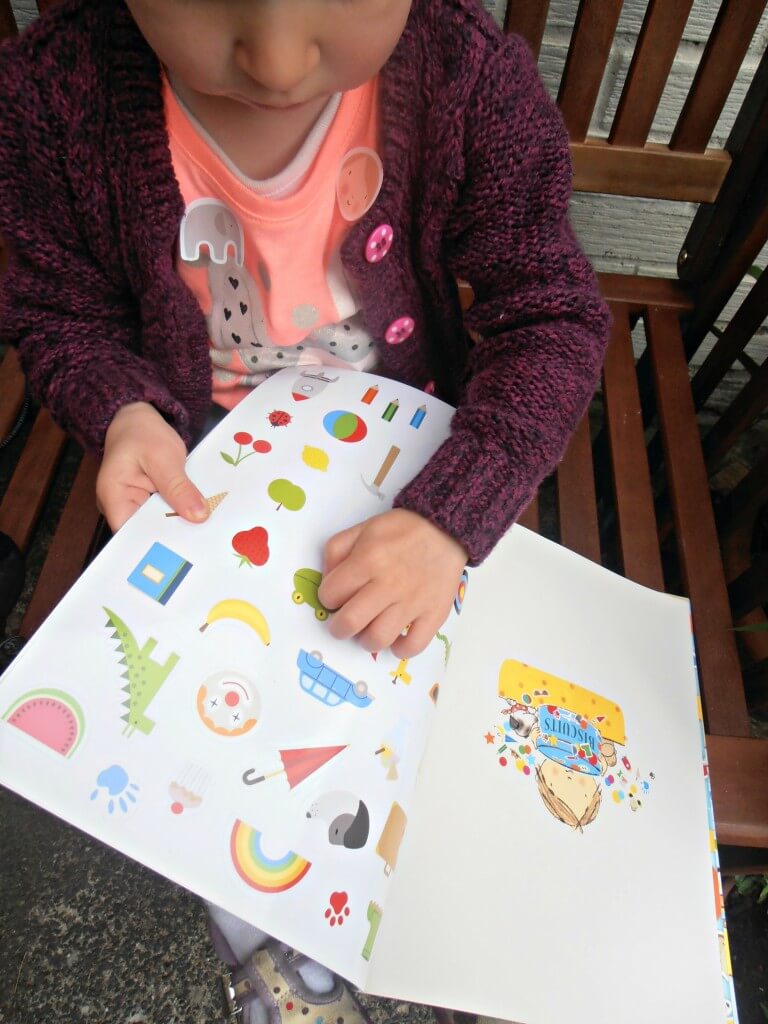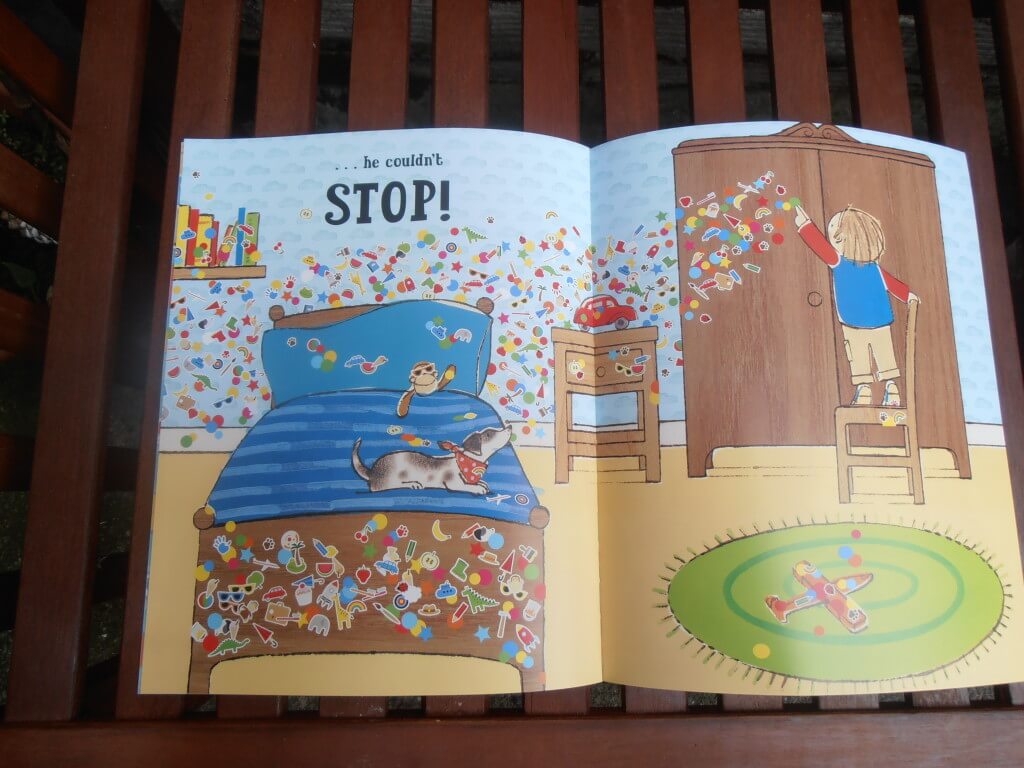 We enjoyed reading this book outside on a summer's day, the illustrations are bold and bright, Joss loved Stan's dog and I have to say his rainbow doggy bandana is pretty cool too!
As the stickers are all over in the book there are hundreds and hundreds of things to spot together, so lots of opportunities to learn new words too!
My little Stan-fan was delighted to wear the book's hero on her new top!